Description
"SPRINT talk + workshop" is a new series of learning sessions that equips you with the work hack you need that you won't just find on Google. Every talk is followed by a workshop to further help you execute your ideas!
This time, let's talk about capitalizing your main weapon: your team. No great company can ever succeed without an awesome pool of people to support it.
Unlock the skills to build your winning team.
Three things YOU will learn from the talk: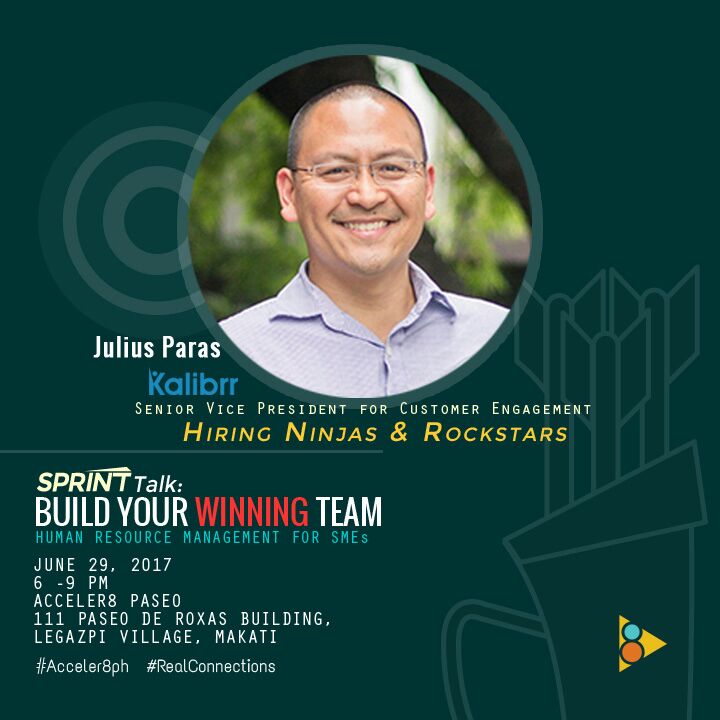 Hiring Ninja and Rockstars
by Julius Paras of
Kalibrr
-How do you spot and evaluate the potential of an applicant?
-What skills must employees have today regardless of industry?

-Which platforms can you use to look for talent?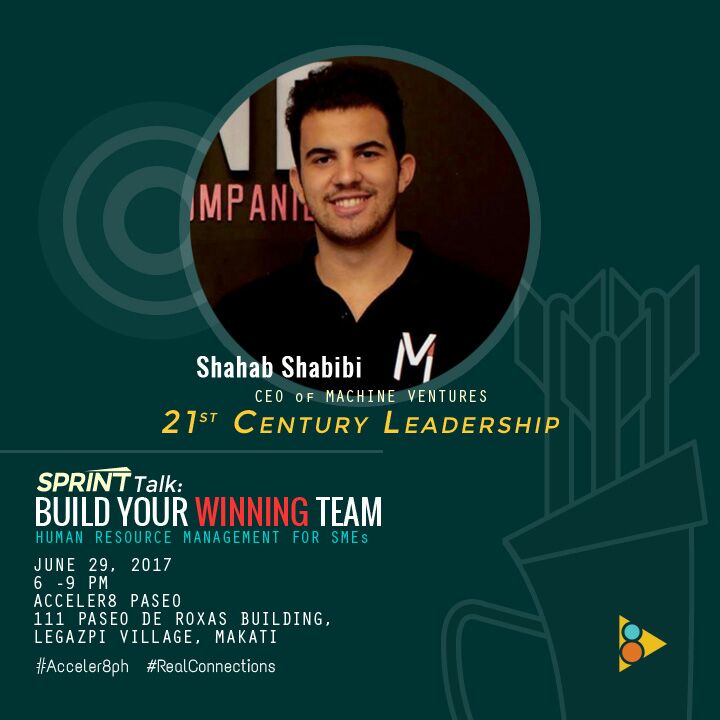 21st Century Leadership
by Shahab Shabibi of Machine Ventures
-How do you manage a diverse team?
-How do you inspire action and initiative?
-How can you keep lines of communication open and transparent?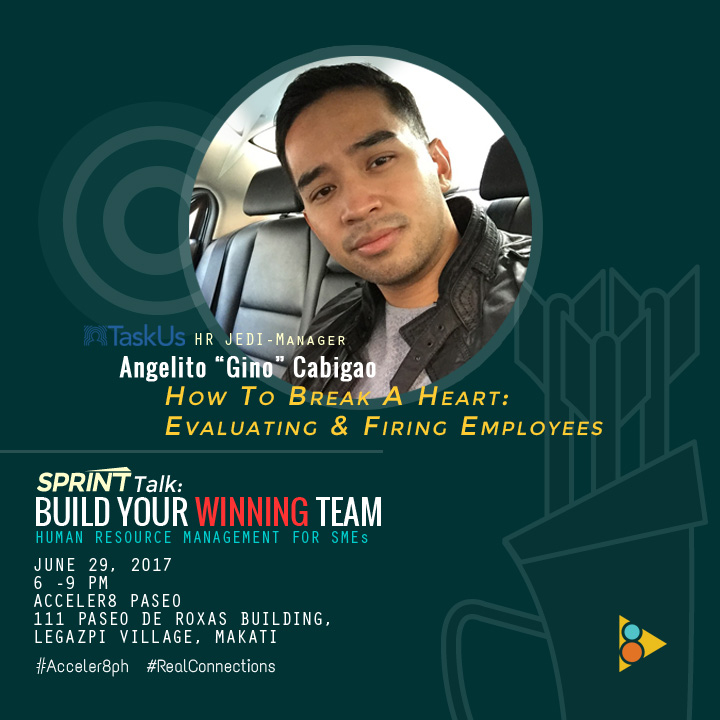 How to Break a Heart: Evaluating and Firing Employees
by Gino Cabigao of TaskUs PH
-How do you evaluate poor-performing employees?
-When do you know it's time to let an employee go?
-How do you break the bad news?

GET YOUR MONEY'S WORTH!
Pre-event rate is at PHP 300
Door charge is at PHP 500
*free beer and snacks

Payment Options:
1. Paypal via Eventbrite
2. Cash at any of our centers
3. Bank Deposit. Shoot us a message here!

Interested to know more? Contact us through (02) 917 8118 or connect@acceler8.ph

Create #RealConnections only at #Acceler8PH