Want to be a vendor at our Steampunk Festival this year? We have limited spots available inside! If you're wait-listed we'll contact you.
About this event
Check out our Springfield Steampunk Festival event page for more Festival information.
This application is for -- VENDORS ONLY --
PLEASE NOTE that you are responsible for acquiring the appropriate licenses, permits, etc. You can find the mandatory Vendor License Application here.
The Town Clerk's office number is 802-885-2104 if you have any questions. Remember it takes 10-12 days to process the application .
Food truck vendors must have State of Vermont approval certification before applying for a Town of Springfield permit.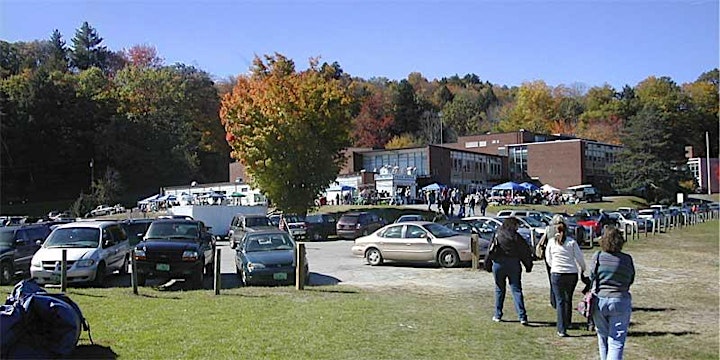 Our non-food vendors this year will be held inside the Dressel Gymnasium at Riverside Middle School. This is where the event's main parking will be, and shuttle buses will run right in front of the gym doors. Vendors will be able to start setting up at 9am, and doors to vendors will open at 10am. The school will be locked up overnight from 8pm on Saturday, until 9am the following Sunday.
Tables and chairs will be provided but you're welcome to bring your own set up as well. Tents, canopies, and other equipment used to hang merchandise from are welcome as long as it stays in your designated area. We will not provide power/extension cords.
You will receive more detailed parking, set-up, and clean-up instructions once all vendor positions are filled. You will also receive a photo release form to allow us to take and publish photos from the festival. Vendor spots are for both days of the festival.
Vendor payments are non-refundable.
Food vendors will not be placed inside, but will still be on Riverside property. We will have a picnic area close to the food trucks.
The Steampunk Society of VT reserves the right to reject for any reason any vendor application. There are a limited number of vendor spaces available and applications are on a first come, first served basis. We will make every attempt to accept all non-duplicate vendors.
If your application is received after vending spaces are full, we will make every attempt to accommodate you, however, you will be placed on a waitlist.
Drugs and drug paraphernalia are not considered "saleable items" and should not be sold at these events.
If you have a question, please email: vtsteampunksociety@gmail.com
Organizer of Springfield VT Steampunk Festival - VENDORS - 2019