About this Event
This year's theme is "The Kraken" -- so gather your pirate crew and get ready to defeat the beasts of the ocean! We'll have specialized steampunk vendors and artists showcasing their work all weekend long, accompanied by food and beverage vendors. There will be live music throughout Saturday next to our large children's program. Our headliner this year is Ryder Cooley and the Dust Bowl Faeries, and we'll be holding a private absinthe tasting right before the show. Workshops throughout Springfield will be concentrated on Main St. and at the Hartness House Inn. Shuttles will be running every 15 minutes to get you to the next 'X' on the map. Tickets will be collector's edition pirate maps to get stamped at workshops attended. Hold on to these and cash them in for raffle tickets before you leave!
Proceeds from this event go towards the Steampunk Society's Scholarship Program that awards a yearly scholarship to a local student attending higher education in the STEAM subjects. There's bound to be booty for everyone!!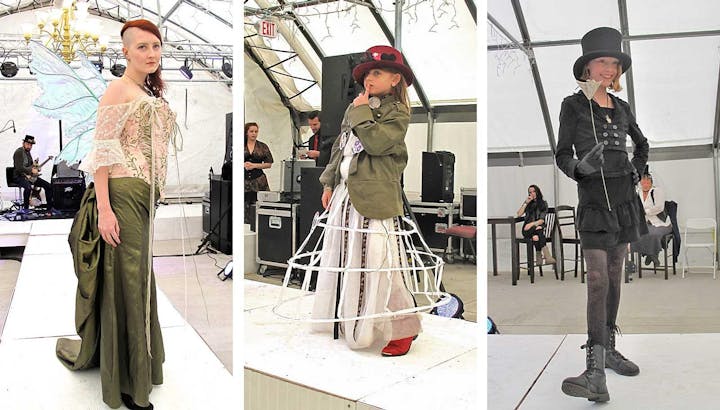 Image from the Springfield Vermont News - of our Steampunk Fashion Show. Festival attendees can sign up and write on a card what they want to be announced before they walk the runway!
This is just one of our many workshops. We'll have teapot racing, tea dueling, pirate lore, steampunk crafts, Stellafane telescope tours, and contests sprinkled throughout town.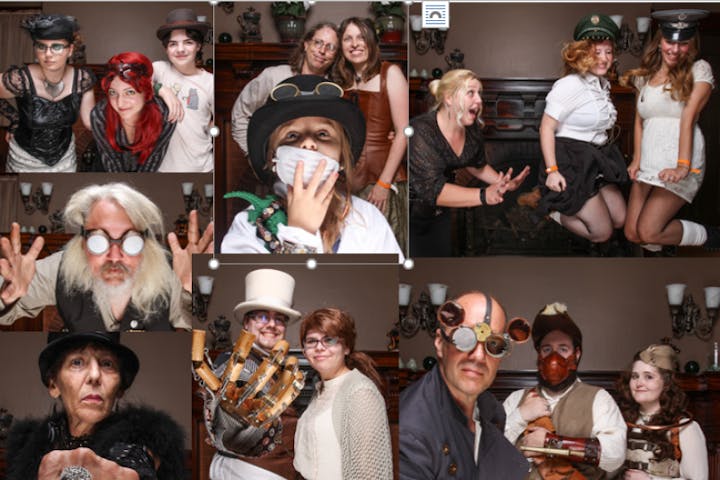 Take part in our full-event photo booth to have professional photos in your gear.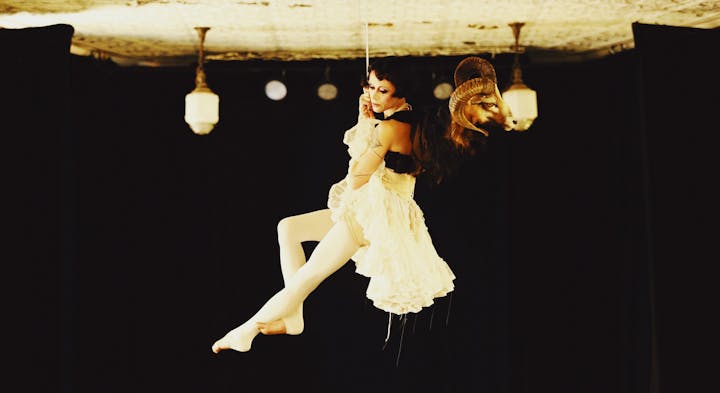 Our exciting headliner - Ryder Cooley and the Dust Bowl Faeries performing with their mascot Hazel. They'll be premiering an original "Kraken" song, never before heard, at our festival!