Sales Have Ended
Ticket sales have ended
This event is sold out. Walk-ins accepted based on room capacity and you may pay at the door (CASH ONLY). At-the-door price is $30.
Sales Have Ended
Ticket sales have ended
This event is sold out. Walk-ins accepted based on room capacity and you may pay at the door (CASH ONLY). At-the-door price is $30.
Description

Springboard Enterprises Dolphin Tank® programs are "helpful feedback-driven" pitch sessions for entrepreneurs to receive constructive insights from knowledgeable professionals. Dolphin Tanks aren't about sharks, piranhas, dragons, or competing for the best idea – they're about channeling the expertise of the people in the room.

The Dolphin Tank is an interactive discussion led by an expert panel that focuses on one thing: "How can we help?" The objective is to provide connections and advice to enable entrepreneurs to overcome their challenges and capitalize on their opportunities.

Join Women Founders Network (WFN) for an evening featuring female founders who will compete at their October 30th Fast Pitch event, an expert panel, and interactive audience participation!

For more information, contact Anna Consani at anna@sb.co. Visit Springboard Enterprises online at https://sb.co/.
Donate to Springboard Enterprises:



Presenting companies from the Top 10 WFN Fast Pitch finalists:

Dr. Brite, Paris Sabo, MD, Co-Founder and COO, Fullerton, CA – Dr. Brite naturals is a doctor-founded manufacturer of non-toxic oral care products that are safe for the entire family.
EVENPRIME, Koh Kim, Founder & CEO, Santa Monica, CA – A modern personal care brand developed by award-winning chemists in Korea to help young men and women achieve healthy, handsome skin.
Hakuna Brands, Hannah Hong & Mollie Cha, Co-founders, Los Angeles, CA – Makes delicious indulgent frozen treats that truly satisfy with the goodness of 100% plant-based ingredients and no refined sugar.
Hello Divorce, Erin Levine, Founder & CEO, Emeryville, CA – Hello Divorce has created the first DIY divorce app where users can complete their entire divorce online.
Immersive Systems Inc., Sandra Smith, Co-founder & President, Pittsburgh, PA – Immersive Systems is tackling the challenges of fan engagement & fan monetization in competitive esports.
Inirv, Akshita Iyer, Founder & CEO, Durham, NC – Inirv uses plug-and-play smart hardware to bring safety and simplicity to the kitchen.
SOTAOG, Sarah Tamilarasan, CEO, Houston, TX – SOTAOG is a leading intelligent enterprise software provider, delivering smart technology for the oil and gas industry.

AGENDA:
6:00-6:30 - Arrival & Networking (with light refreshments)
6:30-6:45 - Welcome & Introductions
6:45-8:00 - Pitch Sessions
8:00-8:30 - Closing Remarks & Networking

During the Pitch Sessions, each presenter will deliver a 3-minute business pitch that quickly, concisely, and compellingly communicates their business opportunity. The panelists will provide feedback and engage the audience in offering constructive comments for 4-5 minutes after each pitch.

LOCATION:
Microsoft Playa Vista Office
13031 W. Jefferson Blvd., Ste. 200
Los Angeles, CA 90094
(see map below)

PARKING:

The parking entrance is on Alla Rd – go past the first parking entrance to the Main Parking entrance which is approx. 500 feet on the left. Enter and take a ticket.

A validation discount stamp covers $10 of the $20 parking fee – pay by credit card when you leave.
Look for the main Microsoft building lobby, Suite #200.
A volunteer will be on-site to help direct guests to the building.

This event is generously sponsored by: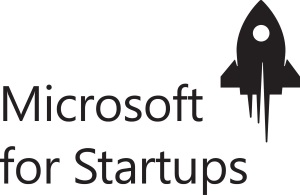 Thanks to our co-sponsors:



Hosted by: