| | |
| --- | --- |
| Springboard: 2011 ~ New York City Events | |
Event Details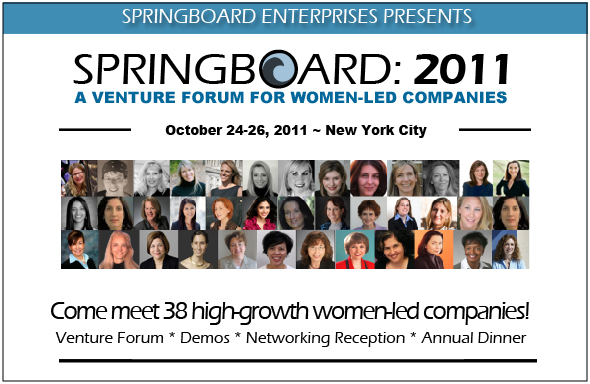 With a special focus on digital media and technology, Springboard Enterprises is hosting a series of events in late October to support and showcase the newest additions to the Springboard portfolio and convene a network of investors, entrepreneurs and industry experts who help build great women-led companies.
SCHEDULE
October 24
5:30-7:30pm ~ Pre-Forum Reception at Morgan Stanley
October 25
9:30am - 4:00pm ~ Digital Media/Technology Presentations at the Paley Center for Media
6:00-9:30pm ~ Annual Winners' Circle Awards Celebration Dinner
ABOUT SPRINGBOARD: 2011
Springboard: 2011 is our 22nd venture forum program, a 6-month accelerator designed to identify, coach and support early-stage technology ventures led by women.  This year, we've selected 37 companies from across the entire spectrum of digital media and technology (marketing, B2B, mobile, social networks, SAAS) and life sciences (biotech, medical devices, health IT).  Our events in New York City in late October are an opportunity to showcase these pre-vetted, crowd-coached companies from across the US and Israel to the investment community in the New York area.
For more information on this program, go to http://www.springboardenterprises.org/2011
DETAILS
Pre-Forum Reception 

Monday, October 24
1585 Broadway
New York, NY
5:30pm Reception Begins, 6:00pm Remarks
The Pre-Forum Reception is a cocktail reception for the Springboard community to meet the 37 high-growth technology companies participating in the Springboard: 2011 venture forum program, with a special focus on the digital media and technology industry.
Springboard: 2011 Venture Forum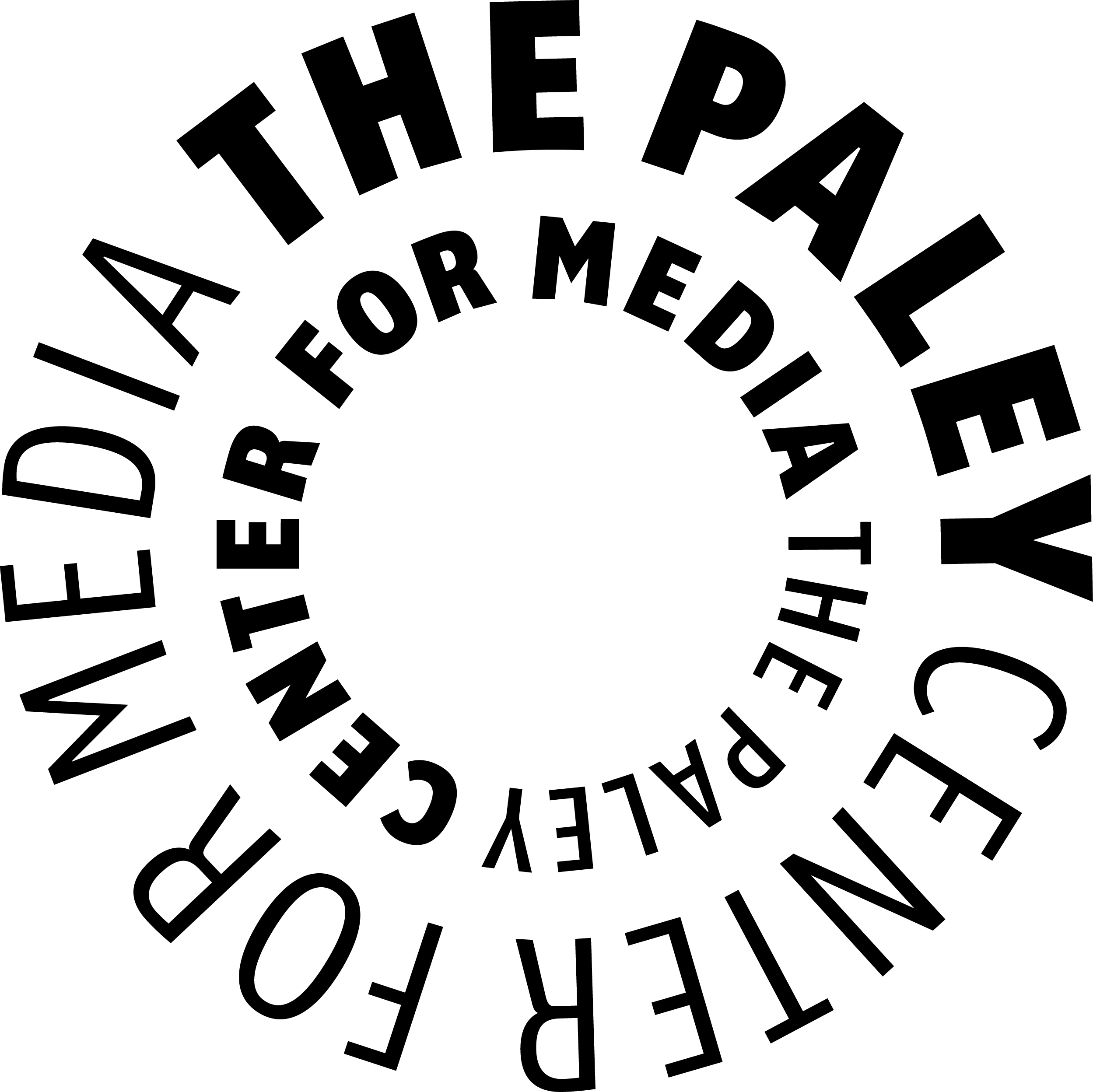 Tuesday, October 25
The Paley Center for Media
25 West 52nd St
New York, NY
9am Registration, 9:30am Program Begins, 3:15pm Reception
The Presentations at the Paley Center is a venture forum program that will include 10-minute investor presentations from 15 of our companies in the digital media and technology industry.  The day will also include an expert panel of investors discussing trends in this space.
AGENDA*:
9:00-9:30am Registration and Breakfast
9:30-9:45am Welcoming Remarks
9:45-12:30pm Company Presentations
12:30-1:30pm Lunch
1:30-2:45pm Company Presentations
2:45-3:15pm Expert Panel
3:15-4:00pm Cocktail Reception
*Subject to change
The use of The Paley Center for Media's facilities does not constitute endorsement by the Paley Center of any views expressed during this event.
Winners' Circle Awards Dinner 

Tuesday, October 25
Central Park Boathouse
New York, NY
6pm Reception, 7pm Dinner
Springboard's annual celebration dinner takes place each October in New York City in recognition of entrepreneurial women and the community that supports their ventures. This year we recognize the following honorees:
Lauren Flanagan, BELLE Capital, LP and Phenomenelle Angels
Meg McCarthy, Aetna
Wenda Millard, Media Link, LLC
For more information or to sponsor a table, go to http://www.springboardenterprises.org/winnerscircle11
Where
Paley Center for Media & Central Park Boathouse
New York