Description
Join Reaching Clarity Foundation & Princess in Waiting for some ETIQUETTE FUN! This spring Princesses and Gents will be wowed by our exciting activities with emphasis on etiquette training, behavior modification, life skills, leadership and character building. We aim to equip young ladies and gentlemen with desirable qualities such as integrity, modesty, respect, chivalry, and charity.
Princess & Gents Etiquette Camp is an enrichment learning camp packed with fun, entertainment, and plenty of positive exposure! Campers will be exposed to the following etiquette training's, topics, and skills:
Define Who You Are
Respect, Values, and Morals
Social Etiquette
Dining & Restaurant Etiquette

Formal/Informal Meet and Greet
Chivalry
Rise of A Gentlemen
Communication and Presentation Skill Building
Social Media Etiquette
Financial Literacy
Bullying
Friendship Etiquette
School Etiquette
Cell Phone Etiquette
Health & Wellness
AND MANY MORE!!
ACTIVITIES
Six Flags

Arts & Crafts

Zumba Dance

Roller Skating Rink

Baking with Princesses Club

Basketball, Flag Football, Softball

Dress Up Career Day

Field Day, and

MUCH MORE!!
SPRING CAMP | REGISTER TODAY!!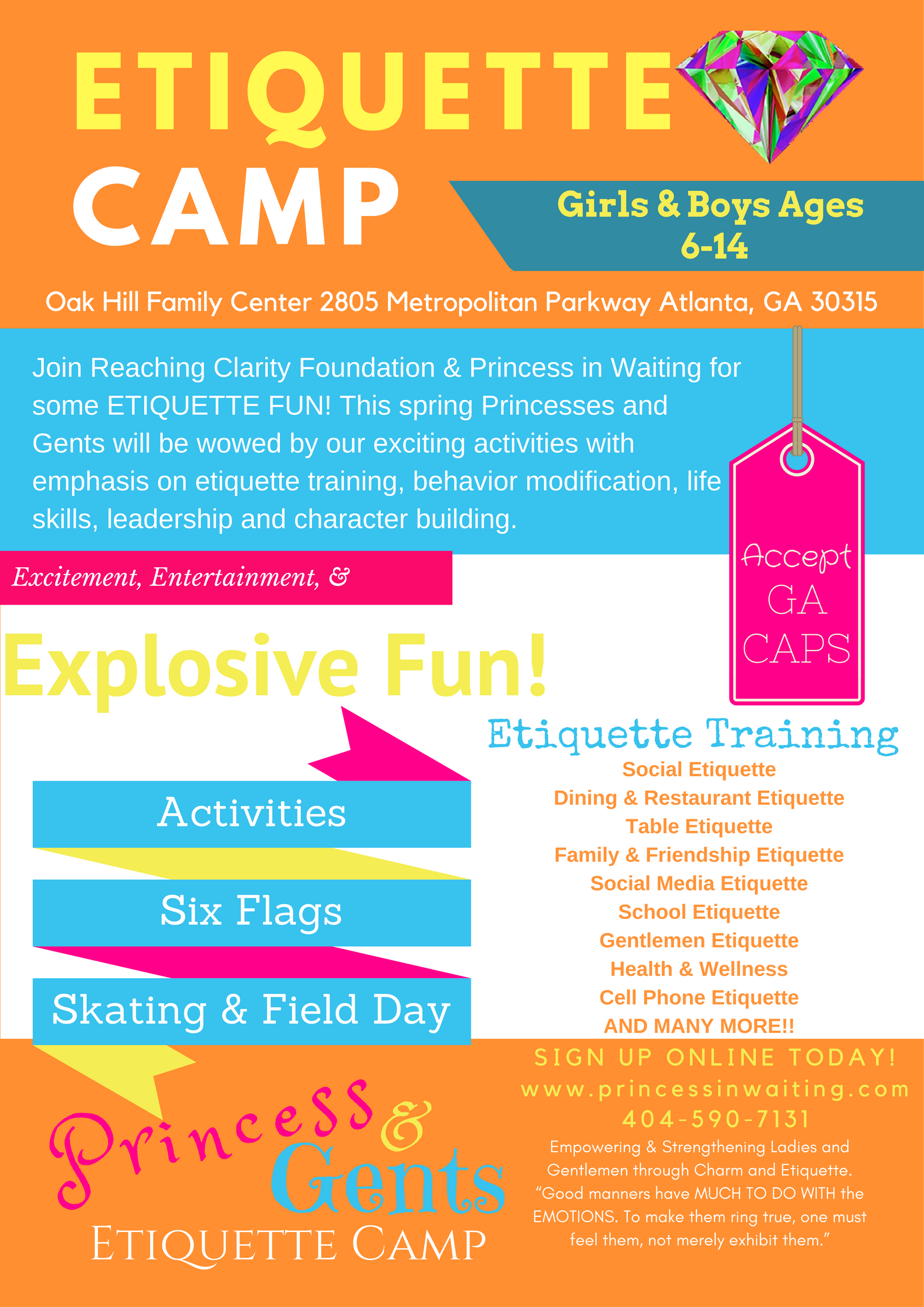 SUMMER CAMP | REGISTER TODAY!!
CAMP DATES: JUNE 5 - JULY 21, 2017