About this Event
Since 2008 this annual concert brings back fans from all over for the return of James, Heather and James to Arden. Will sell out!
The Spring Standards are now a bicoastal band so catching them in concert outside of this annual gig is a challenge, but Arden Gild Hall is always up to the job with our annual Boxing Day (or day after this year!) show.
A band of three multi-instrumentalists and songwriters, The Spring Standards bring creativity and innovation to every aspect of their genre-defying music. Their live shows are positively electric - from small towns to big cities, they explode on stage with spirit, spontaneity, and a style all their own.
Pretend Collective's eponymous debut opens with unison pianos populating a great depth of space​. ​A vivid sonic ecosystem gradually reveals itself as rich, organic tones unfurl from the far reaches of the mix. The groove kicks in and a chorus of unearthly voices provide the scenery for the record's ethereal thesis statement: ​Higher Than a Flying Cloud Castle Made of White Light.​ Thus ​Pretend Collective​'s debut sets its own heady tone. This music is worthy of a long walk with a good pair of headphones. It goes to work on the deep, quiet places within you - to listen along is to feel your place in an ever-changing landscape.
"I had come to rely on my favorite music as a form of transportation," says ​Pretend Collective​ vocalist and songwriter Mike Reilly. "It took a long time to realize that the way to make the listener feel like a traveler in space is to ​create musical space​ for the listener to travel through."
James, Heather and James first discovered their shared love of music as teenagers, singing '70s rock in the car driving around on back roads along the Delaware/Pennsylvania border. That connection has carried them through ups and downs, in and out of one another's lives over the years and miles, to their current home of Brooklyn, NY.
The Spring Standards have been winning over audiences nationwide since their debut EP in 2008, a collaboration with Old '97s frontman Rhett Miller. Three fan-funded independent releases later they are going stronger than ever, attracting attention from NPR, Spin, Paste, New York Magazine and an ever-growing fanbase all over the world. Following their 2012 release, yellow//gold, they had the privilege of performing on Conan O'Brien, a feat nearly unheard of for an unsigned band. Appropriately, they were also named one of Pure Volume's 10 Best Unsigned Artists of 2012.
In May 2013 The Spring Standards released Live From Delaware, their first live album. This LP recorded at Arden Gild Hall was also released in 2014 as a DVD and is available on Vimeo.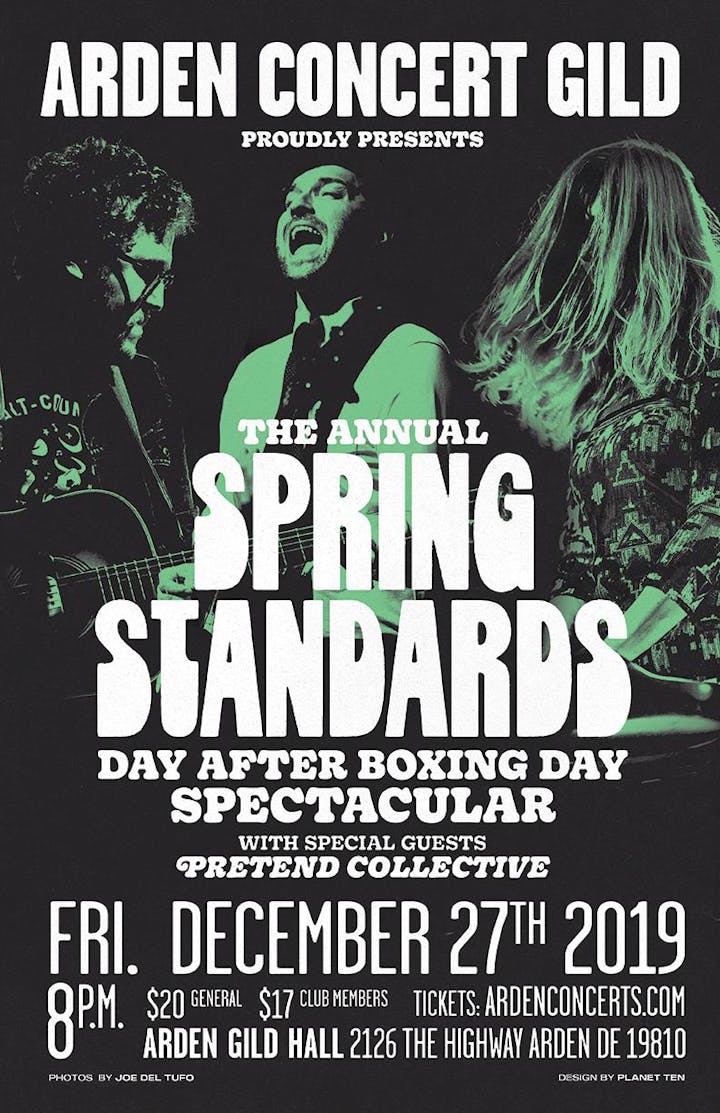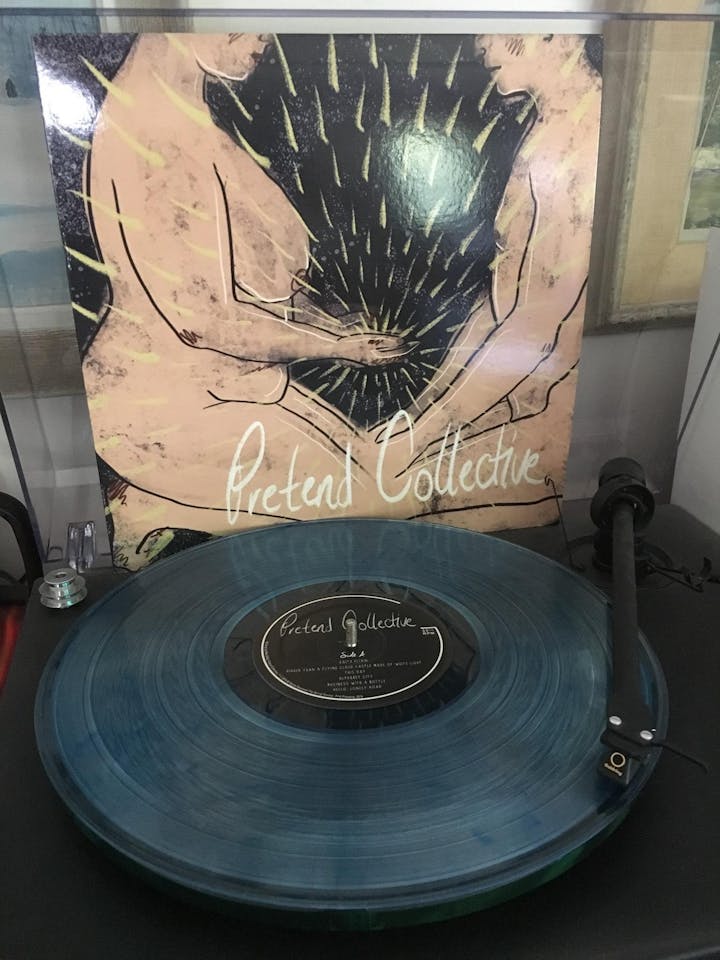 Performers
Date and Time
Location
Refund Policy