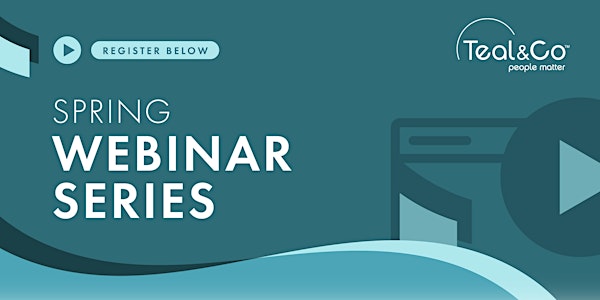 Spring Series - Practical Strategies for Successful Candidate Selection
Join us as we explore key strategies in leveraging the interview process to select candidates effectively
Date and time
Thu, Jun 8, 2023 10:00 AM - 11:00 AM PDT
Agenda
Why Preparing for Interviews is Important?
Developing Questions against Competencies
Ensuring a positive candidate experience in the process
About this event
In this webinar, we'll explore:
Strategies and interview practices/techniques for strong candidate selection.
Challenges and importance of screening, interviewing, and assessing candidates effectively and quickly.
Developing and preparing strong interview questions that are aligned to the organizational competencies and how to assess candidate skills, abilities, and experience
Behaviour-based interviewing techniques, tools, tips, information, and assessment methods for technical skills.
Tips for positive candidate experience throughout the selection process to ensure a smooth transition to employee engagement for the selected candidate and strong employer branding in the market
The Facilitator - Val Cambre, CEO & Principal of Teal & Co.
An innovative leader with over 25 years of experience in Human Resources, Talent and Operational Strategy, Val has worked with organizations ranging from 100 to over 10,000 employees across Canada. She brings deep expertise in the strategic alignment of people programs to the vision of organizations. Passionate about talent strategy, her knowledge in the areas of Employee Engagement, Organizational Design, Performance and Succession Planning focuses on ensuring the successful achievement of enterprise-wide initiatives