Location
MadTree Brewing
3301 Madison Road
Cincinnati, OH 45209
Refund policy
Refunds up to 1 day before event
Description
Emergencies are stressful. Proactive preparation and planning is key to manage the outcome and lessen the trauma. Join the Regional Autism Advisory Council in the 2018 Spring Safety Series!
Date
Topic Description
Target Audience **
April 10th 1:30pm-3:30pm
Engaging with First Responders and Professionals in an Emergency
Professionals-DSPs, SSAs, agency staff, & teachers
April 17th 9:30am-11:30am
Emergency Preparedness
People with disabilities and their family
April 24th 1:00pm-4:00pm
Autism, Safety, and Trauma, Oh My!
All with an interest! Professionals, people with a disability and family members
May 1st 9:30am-11:30am
Engaging with First Responders and Professionals in an Emergency
People with disabilities and their family
**All are invited to each of these sessions, regardless of the identified target audience! Please join us!**
FREE Safety Materials will be provided to all attendees who have a disability and their family members!
Description and Objectives:
"Engaging with First Responders and Professionals in an Emergency"
Presenters: Holly Mott, Kimi Remenyi, Lisa Sganga
First responders are the front line support during an emergency. Have you considered the role they play and what you can do to help? This training will offer tips and suggestions on how to engage with first responders, proactive steps you can take, and advice from a parent. In addition, Developmental Disability Services staff will describe how the Major Unusual Incidents department and the Human Rights Committee serve to ensure safety measures are considered before and after an incident occurs.
Participants will:
Clarify expectations about the role of emergency personnel and when to utilize their support
Learn proactive steps to prepare people with disabilities for successful engagement with emergency personnel
Go beyond the paperwork: understand the role of Developmental Disability Services before and after an emergency situation occurs
Consider safety planning in all formal and informal environments (family perspective)
Anticipate how to manage/engage the caring bystander who offers to "help" (family perspective)
"Emergency Preparedness"
Presenters: Erica Coleman
This training will provide insight into local hazards and how people living with disabilities can best prepare for them. Training will provide awareness and discussions on the best ways to get prepared for any kind of disaster such as fire, flood, and tornados. You will learn about local hazards and best practice in preparing people with disabilities for a disaster.
Participants will:
Gain awareness and insight into local hazards
Learn Best Practices for disaster preparedness and planning for people with disabilities
Dispel myths about what happens during a disaster
"Autism, Safety and Trauma, Oh My!"
Out of the Shadows of Trauma & Into the Light of Resilience: Embodying Safety, Potential and Hope
Presenters: Mary Vicario, LPCC-S and Sondra Williams
Research indicates that some of the most challenging behaviors connected with autism and/or trauma may actually be biologically based fear responses rather than willful behavior. In this interactive presentation and discussion we will explore everyday brain based interventions to help all of us replace challenging, fear based interactions with safety, potential, and hope.
Participants will:
Identify ACEs (like trauma) and CATS (like Autism) impact the brain and the body resulting in fear-based dysregulation.

Explore neuroscience-based approaches to fear-based dysregulation behaviors like aggression, self-harm, risk taking, oppositional-defiance.

Identify and demonstrate techniques for helping themselves and others experience felt safety

Identify and practice non-adversarial, collaborative and calming approaches to addressing fear-based dysregulation.
Speaker Bios
Bio of Ms. Erica Coleman-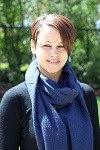 Erica Coleman, MS, CHES, TTS, is currently the health activities coordinator for the University of Cincinnati University Center for Excellence in Developmental Disabilities (UC UCEDD), housed in the Division of Developmental and Behavioral Pediatrics at Cincinnati Children's Hospital Medical Center. Erica completed her Health Services Administration graduate program at the University of Central Florida. She has over ten years of experience working extensively in the area of health disparities and community service in underserved populations. As part of the UCCEDD team, Erica works to implement change in current systems to promote the health of individuals with disabilities and reduce health disparities. Erica has been and continues to advocate for underserved populations through statewide and national presentations and trainings for health professionals. She has also contributed successfully to new and continued grant funding efforts throughout her career. Currently her work focuses on the disability population and inclusive health promotion activities as well as emergency preparedness.
Bio of Ms. Holly Mott-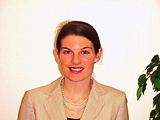 Holly Mott is the Lead Investigative Agent at the Hamilton County Developmental Disabilities Services Major Unusual Incident Unit. She is responsible for investigating allegations that adversely affect the health and safety of individuals diagnosed with developmental disabilities. Holly is responsible for training local law enforcement in Crisis Intervention Training specifically relating to individuals with disabilities through Mental Health America of Northern Kentucky and Southwest Ohio. This also includes a shadowing component for police officers which allows police & individuals served to have the opportunity to interact and engage in dialogue. She has trained over 500 officers in Hamilton County. Holly is also a trainer for the Ohio Department of Disabilities and currently sits on the City of Cincinnati Police Chief's Advisory Board and on the Hamilton County Community Corrections Board.
Bio of Ms. Mary Vicario-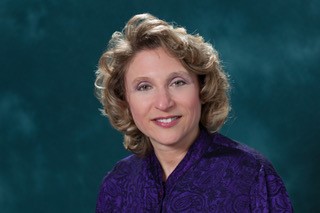 Mary Vicario, LPCC –S is a Certified Trauma Specialist with over 30 years experience as an educator, clinician, consultant, clinical director, international lecturer and trainer. Since 1989, Mary has been an early pioneer in addressing the often missed fear response underneath behaviors connected with Autistic Spectrum Disorder. Through her study and collaboration with professors at Wellesley College and Harvard Medical School, Mary brings the latest in relational neuroscience and trauma research to create cutting edge training and programming for the Greater Cincinnati community. Those who attend her trainings comment on how she takes challenging material, makes it understandable and even fun!
Bio of Ms. Sondra Williams -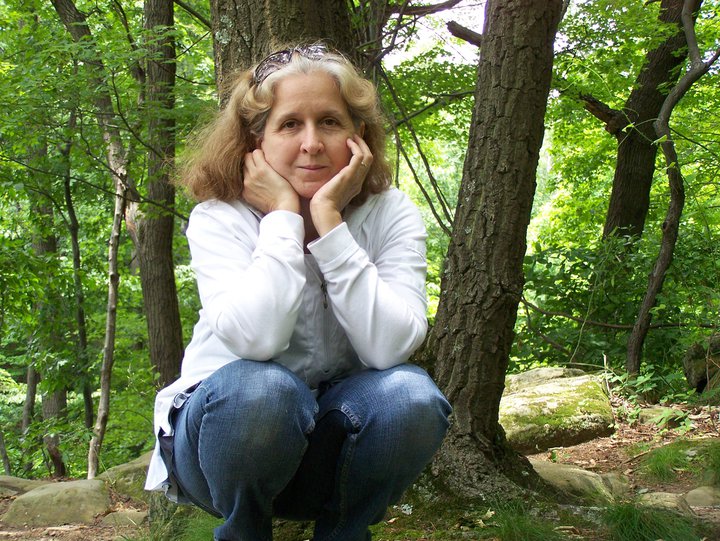 Sondra is a parent of 4 children with the diagnosis of Asperger's syndrome. She is a poet, author and speaker/presenter. She is a member of the AIG which stands for the autistic global initiative which is a group under the Autism Research Institute in San Diego California. As an advocate for changes in regards to disability, Sondra's focus is on developmental disabilities. Sondra was appointed by the governor of Ohio to serve on the Ohio Autism Task Force, served as a board member on the Autism Society of Ohio, the Ohio Center for Autism and Low Incidence and was also appointed as a parent advocate trainee under LEND at Ohio State University.
Sondra is an individual who was significantly impacted by autism as a child and as an adult. Through her experiences, she has gained enough skills to now be considered a higher functioning person with autism. As a young teen, Sondra lived in institutional settings, was over medicated and often restrained. She comes with a variety of life experiences that allows her audience to get a sense of the impact of the poor quality of care for individuals with autism based on the poor understanding of autism from her generation.
FAQs
Can I attend all of these sessions?
Yes! While some of the sessions may have a specific target audience, everyone is welcome at each of these sessions regardless of your role. In order to purchase multiple tickets, you will need to register for each date of interest. Please note the topics on April 10th and May 1st are the same, but will differ slightly based on the target audience.
How long is the Early Bird rate available?
Early Bird rates are available up until two weeks prior to the event date. For example, the April 10th Early Bird rate will expire on March 27th. Purchase your tickets early to save!
Are scholarships available?
Scholarships are available to help cover the costs for people with disabilitities and their family members. Please contact Anne Tapia at anne.tapia@cchmc.org or 513-636-7616 to discuss the details.
I am from a RAAC Member Organization, how do I use my Member Benefits to send attendees for free?
Under "Registration Information" Click on "Promotional Code" and enter RAACBenefit. Then click "Apply" to enter the number of free attendees. Thanks for being a sustaining member of RAAC!
What's the refund policy?
If you are no longer able to make it, you can receive refunds up to 1 day before the event start date through Eventbrite. You are alwo welcome to edit your information to change the name of the attendee. Need help? Contact Anne at anne.tapia@cchmc.org
Do I have to bring my printed ticket to the event?
No! You do not need to print or bring your ticket. These are for your records only. We will look you up by name when you arrive at the event.
Are CEUs available?
A certificate of attendance will be available for all participants. Some disciplines may be able to obtain specific CEUs, please contact Anne Tapia at anne.tapia@cchmc.org to verify if your discipline will be available.
I am a student, are credit hours available?

Course credit is pending through Xavier University. Information will be available at each session. Students must attend all 4 courses to qualify. Please direct questions to Renee Mattson at mattsonnrr@xavier.edu
How can I contact the organizer with questions?
Contact Anne Tapia at anne.tapia@cchmc.org or by phone at 513-636-7616