Description
Join us on 4/20 for the 420 Spring Music Festival featuring three great acts: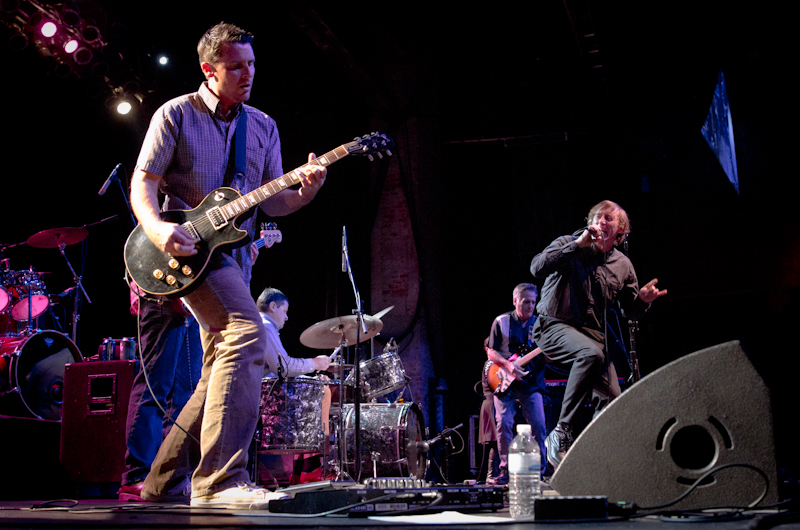 THE BLUEBEATS 8:00PM
Formed by Mike Drance in 1994, The Bluebeats recapture the sound of ska and rocksteady, creating a sound that is at the same time both classic and fresh. By combining strong vocals and rock-solid rhythms with original songs and Jamaican classics, The Bluebeats make fans whenever they perform. The band have appeared at Tramps, The Wetlands, and SOBs in New York City as well as performing at many tri-state area clubs and colleges. The band has appeared with such acts as The Skatalites, Culture, Desmond Decker, Ken Boothe, Alton Ellis, Phyllis Dillon, Jimmy Cliff, Yellowman, Eek-A-Mouse, and Hopeton Lewis. A pinnacle moment for the group was when Roland Alphonso, a founding member of The Skatalites, joined the band on stage at the Cooler in New York City. In the spring of 1998, The Bluebeats toured Europe supporting a bill that featured Jamaican legends Dave Barker and Laurel Aitken. The band's first two albums "Dance With Me" and "Live and Learn" are available on all streaming/download providers. For 2019, Drance is joined by original member Steve Prisco, long-time band members Glen Hackett and Jason Hackett along with Al Speed and Vinny Carriero.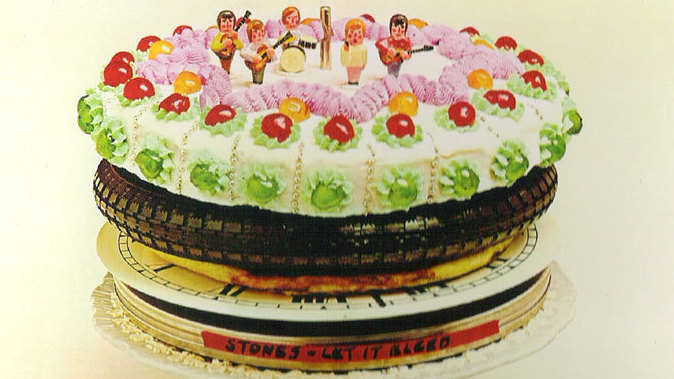 NANKER PHELGE 9:00PM
With a common passion for the songcraft of early to mid-70s Stones, Nanker Phelge was formed in 2018 by seasoned members John Marino (vocals, guitar, harmonica); Rev. Elroy P. Jones III (guitars, vocals); Gary Dawson (guitars, vocals); Al Speed (keyboards, vocals); Paul Cote Charnin (bass); and Dave Berger (drums). Committed to sonically recreating the Stones' classics and rarer gems in a manner that transcends typical tribute acts that often fall short musically in favor of stage gimmickry, Nanker Phelge will be showcasing their 50th anniversary celebration of the Rolling Stones' seminal album Let It Bleed originally released in 1969. Track for track, in original running order, the songs on Let It Bleed will be performed live with all the energy and nuance that make this album as relevant today as it was 50 years ago. Bookended by the opener "Gimme Shelter" and closing track "You Can't Always Get What You Want," the entire album is as close to a greatest hits collection as ever. You'll get what you need by joining Nanker Phelge and special guests on April 20th as we pay homage to arguably the greatest album of 1969 ... if not of all time!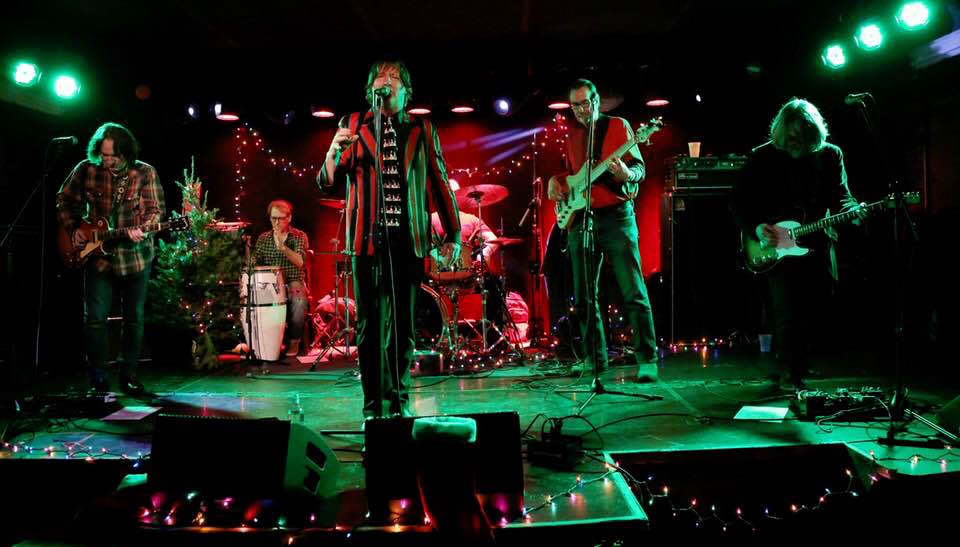 MAD STAGGERS 10:00PM
Mad Staggers is a Faces-esque detonation of unapologetic, dirty, power-pop infused rock & roll with chunks of DJ culture in its stool. The group is a collective of monster musicians originally assembled by drummer Keith Foley as a recording project who soon after they started tracking together realized they were a real band. Members are: frontman Christopher John Campion (Knockout Drops, and the author of the acclaimed recovery memoir Escape from Bellevue on Gotham/Penguin Books), on keyboards and drums Joe Vitale (Joe Walsh, CSN), bassist Gary Bristol (Dr. John, Shawn Colvin), guitarist Tom Licameli (Knockout Drops, The Sixties Show), legendary NYC session player/guitar hero Benny Landa, and the aforementioned Foley on the kit. The guys went into Mark Dann studios in downtown New York City in the fall of 2016 with producer JP Bowersock (who has worn various hats for The Strokes, Julian Casablancas, and Ryan Adams) just to raise some hell and see what happened. Well, hell was sufficiently raised and the result was the 2017 foot stompin' full length Pulling Off Some Covers. The group then started playing tri-state area shows behind the record and quickly became known for their off the rails, anything goes, live sets.
The show will take place at 8PM (doors open at 7PM) on Saturday, April 20th, 2019 at the American Legion Post 360, located at 1 Mill Dam Road, in Huntington, NY. Located right on beautiful Huntington Harbor, the Legion offers plenty of space to rock out, a large, fully-staffed bar area and ample on-site parking!
Facebook: https://www.facebook.com/NYRootsMusic