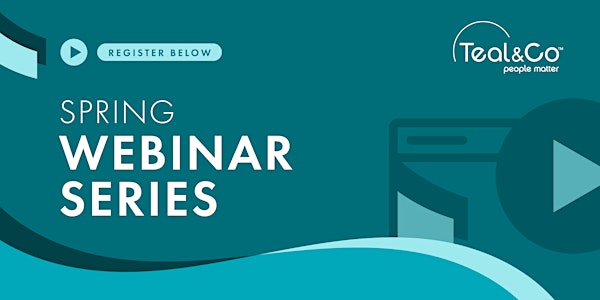 Spring Learning Series - Taking a Strategic Approach to Talent Acquisition
Join us as we explore the key strategic elements of the talent acquisition process that lead to increasing the rate of successful hires.
Date and time
Thu, Apr 20, 2023 10:00 AM - 11:00 AM PDT
About this event
In this webinar, we'll explore:
Taking a strategic approach to Talent Acquisition and review the best methods in establishing a hiring process for that will result in employee engagement and retention.
Creating a transparent hiring process where steps and stages are clear is critical in moving swiftly in a competitive market and ensuring successful recruitment of top talent.
We'll review the key elements or principles of an effective recruitment process and how to implement/adapt them in your organization.
We'll talk about how to reduce bias and actively remove barriers in the hiring process to see candidates as individuals and their potential.
We'll discuss methods to develop a more inclusive recruitment process that reflects DE&I values and objectives.
The Facilitator - Val Cambre, CEO & Principal of Teal & Co.
An innovative leader with over 25 years of experience in Human Resources, Talent and Operational Strategy, Val has worked with organizations ranging from 100 to over 10,000 employees across Canada. She brings deep expertise in the strategic alignment of people programs to the vision of organizations. Passionate about talent strategy, her knowledge in the areas of Employee Engagement, Organizational Design, Performance and Succession Planning focuses on ensuring the successful achievement of enterprise-wide initiatives
Agenda
Determining/ Establishing a Talent Acquisition Strategy
Developing a Transparent Process
Integrating DE&I Approach to the Recruitment Process
Connecting the Recruitment Process to Onboarding