Description
Come and join us on Wednesday 11 October 2017 at 6:00 pm for 6:30 pm and until 9 pm for the traditional spring jazz concert organized by the Italian Consulate in Cape Town.
The wonderful SABC Auditorium at st James Rd (Sea Point) will be the location for this very special event. In fact, we are particularly glad to announce that the great Roberto Gatto, undisputedly the most important Italian jazz drummer as we speak, has been able to join us in Cape Town.
Thanks to Shado Twala's enthusiastic involvement and reception of the event, the concert will be recorded and broadcasted on SAfm.

Here below you can find some more info on the musicians and the concert:
During a long and successful career that has taken him to the summit of Italian jazz, Roberto Gatto started to move from the role of luxury-sideman to that of a leader, creating a number of groups that have always collected great success. Without ceasing to enrich his list of collaborations, in which names such as Johnny Griffin , George Coleman, Curtis Fuller, Joe Zawinul, Pat Metheny, as well as the main Italian musicians, Roberto now lives in Rome and New York and cultivates his own music.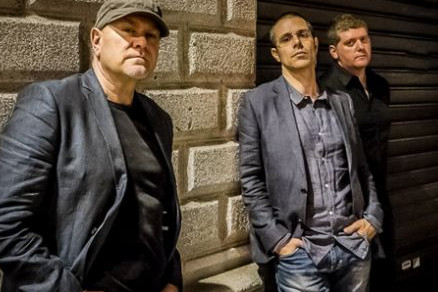 The sidemen of the drummer are the leading pianist and keyboarder Alfonso Santimone - one of the most enterprising and creative musicians in the Italian music scene - and Pierpaolo Ranieri on bass - an extraordinary young musician and connoisseur of new trends. Without losing the link to tradition, this trio creates a multi-faceted performance, carrying the audience into the world of electronics and improvisation. Moments of great energy and groove are alternated with moments of high lyricism and progressive sounds. The sound of the trio is characterized by Fender piano, analog synthesizers, loops and the use of live electronics by all three musicians. Indicating the formation in which he is currently more at ease and that allows him to play music in absolute freedom, Roberto Gatto gave it the name of "PerfecTrio".