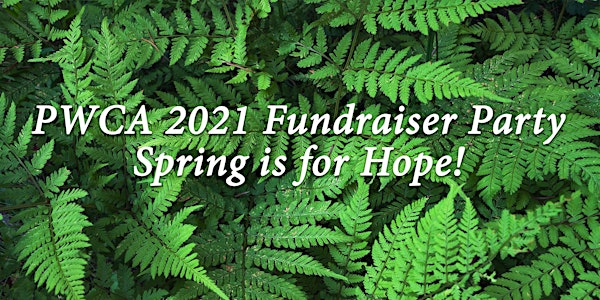 Spring is for Hope
Please join us on June 5, 7pm, for a celebration of special places and special people!
About this event
Spring is for Hope offers many ways to support us, have a good time, discover nature and explore historical areas close to home. Bid on some fantastic items during our online auction here running from noon May 13 to 8 PM June 4. Or participate in our photo contest here. Submissions are due May 20th, and you can vote for your favorite photo starting May 27th.
Get your tickets (free or donation or visit our auction) to cap the Spring is for Hope season, whether $5 or $500 your donation is appreciated.
Prince William is a special county, and on June 5th, our fundraiser party Spring is for Hope is celebrating places and people that make our home what it is. Local artists will dazzle us with their talents which weave through stories of places worth protecting from east to west. Meet the people who are working to protect the resources that are the foundation of our community while enjoying music, good company, and more.
PWCA has had many successes over the years, from the acquisition of Merrimac Farm WMA and restoring wildlife habitat at Silver Lake to establishing Prince William's first Virginia Scenic Byways. It's been a team effort; you are our heroes and make us hopeful for the future.