Description
Join us for an afternoon among the blooms to benefit San Francisco's organic education garden!
+ Guerra Meats sausages and accompaniments grilled up by chef Ian Marks
+ local beer from Fort Point Beer Company and Anchor Brewing
+ wine courtesy of Nopalito restaurant
+ wood fired pizza by fellow gardeners Marc and Pilar
+ live music!
+ raffle prizes
+ GFE farmstand where you can buy our honey and coveted sweatshirts!
Event tickets are $40.
Please consider supporting us with an additional donation. All contributions will be matched by a generous donor, doubling your impact! We need your help.
This year we will feature two local bands!
+ Jeanie Poling teams up with Jody Richardson for vintage country duets inspired by the Davis Sisters (Skeeter and Betty Jack). On guitar and fiddle Jeanie and Jody play hardcore honky tonk country and bluegrass classics.
+ Angel island is a San Francisco jazz quintet performing refreshing arrangements of standards from the American songbook. Vocal and instrumental tunes feature flute, saxophone and guitar.
+ I am unable to attend but would like to make a contribution.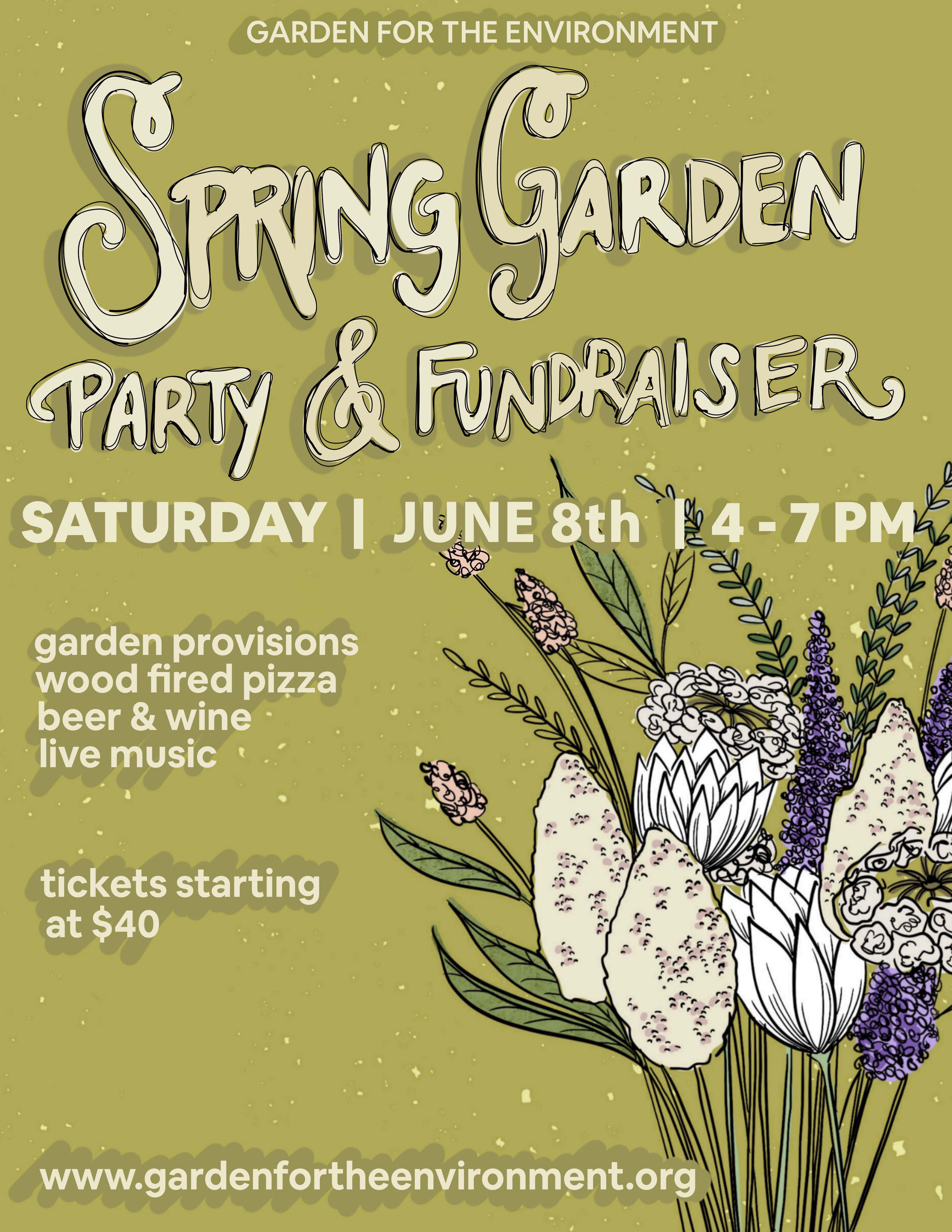 We believe San Franciscans can personally contribute to sustainability through urban gardens, farms, and food.

Garden for the Environment are a 1/2 acre urban oasis of sustainable gardening, featuring drought tolerant garden design, an urban orchard, and thousands of beautiful plants. Since 1990 we have trained the future of the urban agriculture garden movement serving as a catalyst site for change across the Bay Area and the country.