Spring Frittata Farm Tour: Asparagus and Eggs
When and where
Location
Ferry Building The Embarcadero at Market St. San Francisco, CA 94111
Description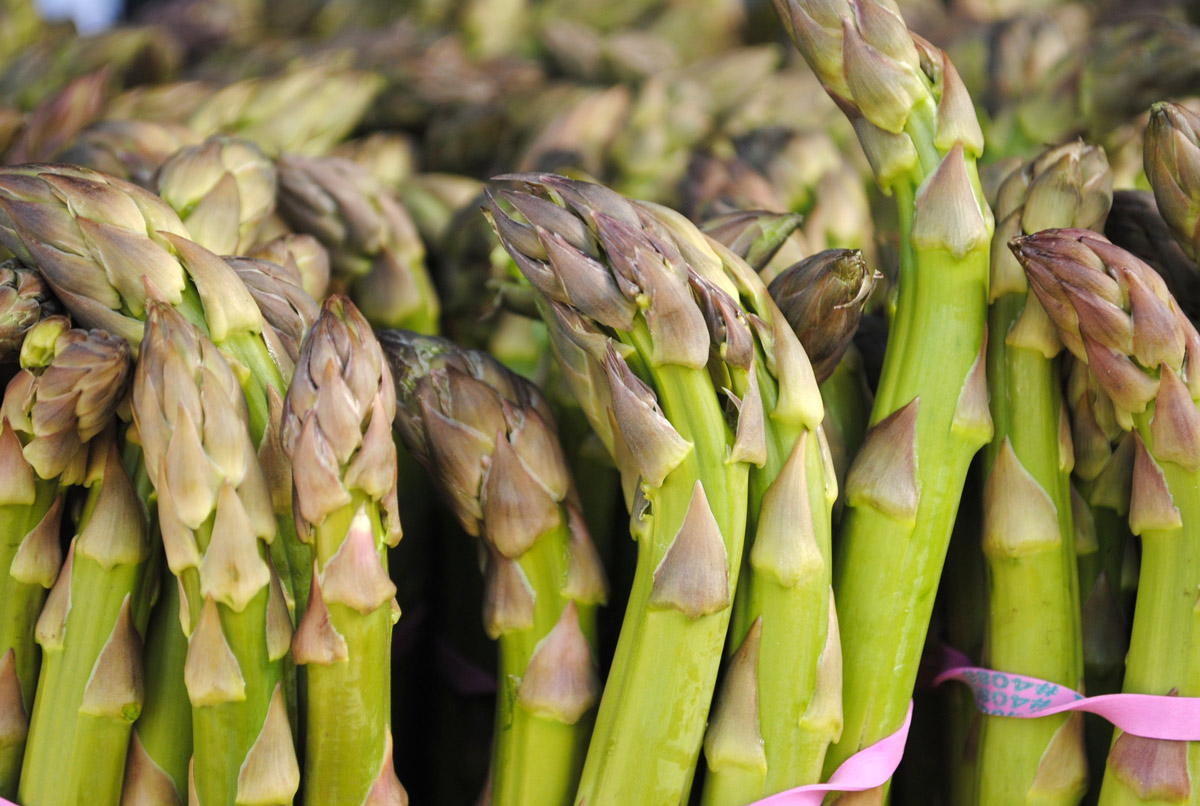 Farm tours are back with a very special adventure to two farms never before visited on a CUESA tour! Enjoy the warming weather with a spring jaunt to the Sacramento River Delta and Sierra Foothills to visit Zuckerman's Farm and Rolling Oaks Ranch.
You've been gobbling up asparagus since the season started, but have you ever wondered what the plant looks like and how it's grown? Roscoe Zuckerman is a third-generation farmer whose grandfather came to the Delta in the 1920s. Located on an "island" between the San Joaquin and Sacramento Rivers, Zuckerman grows asparagus and potatoes on 1,500 acres. We'll stroll through the asparagus fields, learn about the unique challenges of farming 12 to 20 feet below sea level, and maybe even get to witness the asparagus harvest.
Our second stop will be Charlie and Liz Sowell's pastured egg operation at Rolling Oaks Ranch. After a delicious lunch in the shade, prepared by CUESA's Market Chef, Charlie will take us on a tour of the ranch to see what "pastured eggs" really means in practice. With 1,900 laying hens and movable barns for the girls to sleep in, it's sure to be impressive. The visit will end with an opportunity to purchase fresh eggs, so if you haven't yet enjoyed Charlie and Liz's orange-yolked beauties, be sure to bring along some cash to take advantage of the opportunity.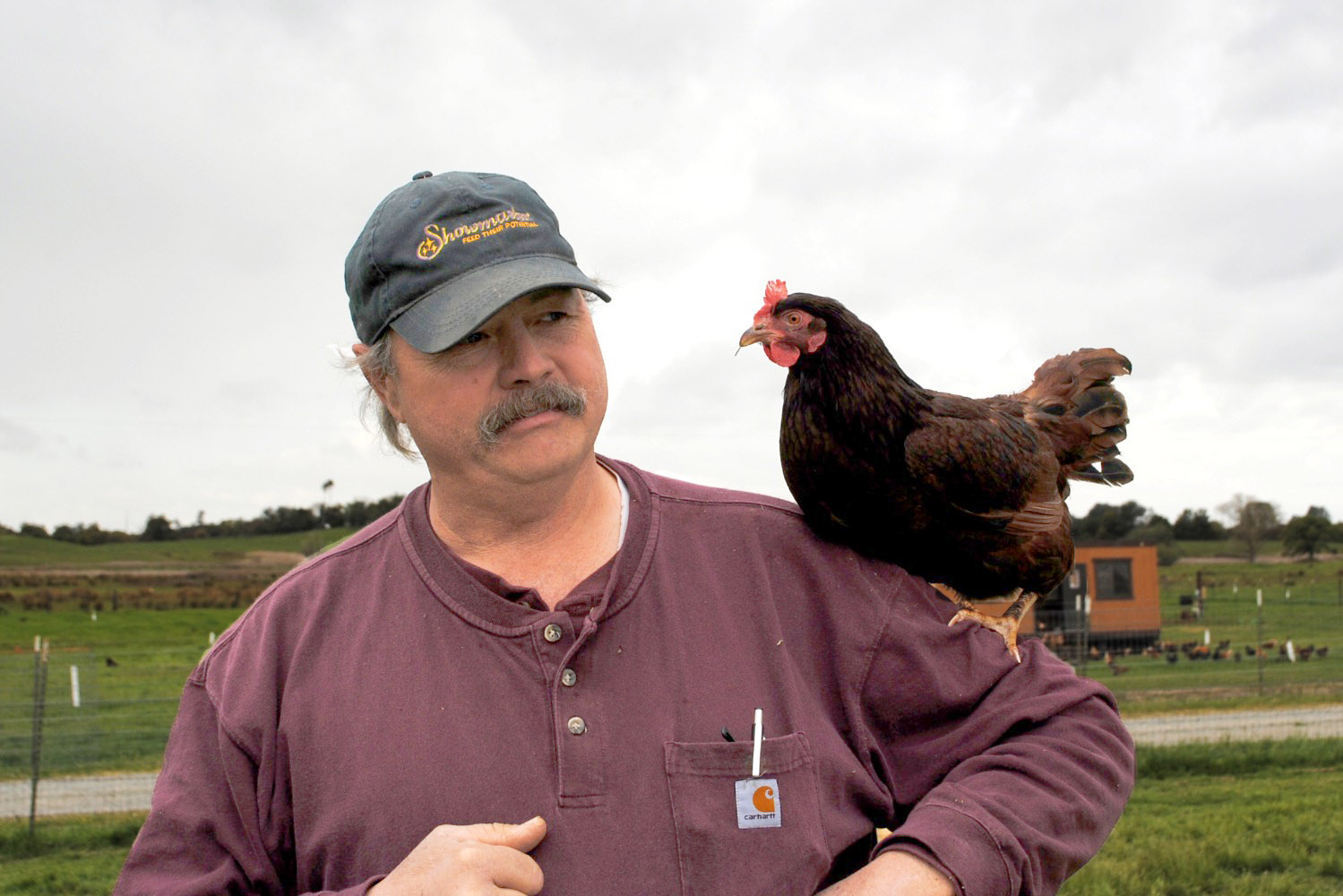 The tour costs $25, including lunch made from farmers market ingredients and round-trip transportation from the Ferry Building in a comfortable, air-conditioned bus. Tickets are nonrefundable.
The tour is geared toward adults and will likely not be enjoyable for young children. Older children who are interested in attending with their guardians and who are likely to appreciate an adult-level tour are welcome. Please use your discretion and call if you have questions. Also, please note that regulations prohibit visitors from touching the chickens.
Where to meet: Meet at the front of Ferry Building, south of the clock tower. Please arrive by 8:40 am; we leave at 9 am. Please be prompt! We cannot wait for stragglers.
Note: The weather may be variable, so we suggest layered clothing, sun protection (hat, sunscreen, and/or long sleeves), and sturdy, closed-toed shoes that work for uneven ground and can stand up to mud or dust. The tour will happen RAIN OR SHINE so be sure to bring some raingear if rain is in the forecast.

Also bring: A water bottle. Optional: snacks, a camera, a book or other entertainment for the bus, and cash for purchases.
We will do our best to return by 6:30 pm, but traffic conditions can be unpredictable and we can't guarantee punctual arrival.
This tour is organized by CUESA (Center for Urban Education about Sustainable Agriculture), as part of our mission to cultivate a sustainable food system. CUESA organizes 6 tours each year to Ferry Plaza Farmers Market farms and artisan food businesses in order to give eaters a first-hand look at where their food comes from and how it is produced. For more information or to sign up for our weekly email newsletter, visit www.cuesa.org.