Description
Join us for an edible evening of swapping homemade treats at the Weavers Way Mercantile.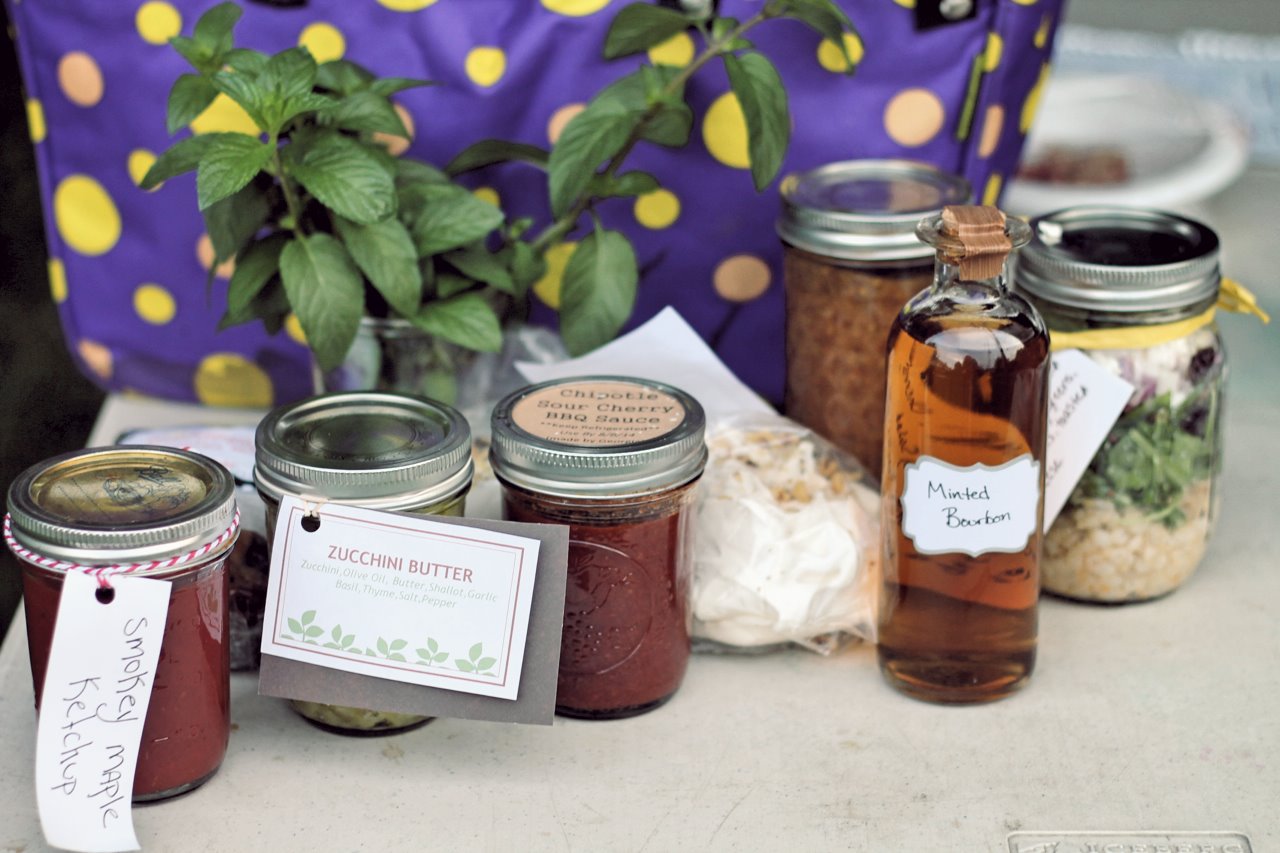 A Food Swap is part silent auction/part village marketplace/part fun-loving open house where your homemade creations (breads, preserves, special concoctions, canned goods, etc.) become your own personal currency for use in swapping with other participants. What better way to diversify your pantry and rub shoulders with friends and neighbors?
Details:
Who: We welcome everyone, as long as you bring something you made, grew, or foraged yourself. You must pre-register to attend. Also, remember that there is a limited number of tickets, so if for some reason you cannot make it, let us know and we can adjust the guest list accordingly. If you plan to bring a family member or friend who will be participating, we ask that they register separately. Non-swapping guests are welcome to come and observe, but please be considerate of our space limitations.
What: You don't need to be a master chef to participate! Bring an assortment of your homemade edible specialties (think veggie starts, cookies, breads, pickles, preserves, eggs, baked goods, honey, granola, pasta, fruits, vegetables, herbs, spices, yogurt… you name it!) to exchange for other handcrafted delights.You will be given the opportunity to offer trades in a silent-auction type format, and you will be free to choose which trades to accept for your products. Bring as much or as little as you like; there are no caps or minimums. However, we suggest bringing between 10 to 15 items. You could bring several of the same item, or an assortment!
**We will NOT be providing paper swap cards at the swap, so please print and fill out your own ahead of time to bring with you.**
If possible, please bring samples for others to try!
Where: Thursday, June 1st, 2017 at the Weavers Way Mercantile - 542 Carpenter Lane, Philadelphia, PA 19119. This is a very easy location to get to by train, bus or car! It is close to the Carpenter Lane regional rail stop off of the Chestnut Hill West line. Also near stops of the 53 and H buses.
Questions can be emailed to phillyswappers@gmail.com or skane@weaversway.coop. Please see the Food Swap Network's "How to Attend" page for FAQs. Also see the Philly Food Swappers Facebook page (www.facebook.com/phillyswappers) for pictures from the other food swaps.
We're so excited to meet one another and celebrate the bounty of the seasons and the fruits of our labor!
See you there!
The Philly Swappers Team
Georgia (@georgiakrk), Marisa (Food in Jars), Alexis (Teaspoons & Petals), Amanda (Phickle), Alex, Abby
and Weavers Way!