Description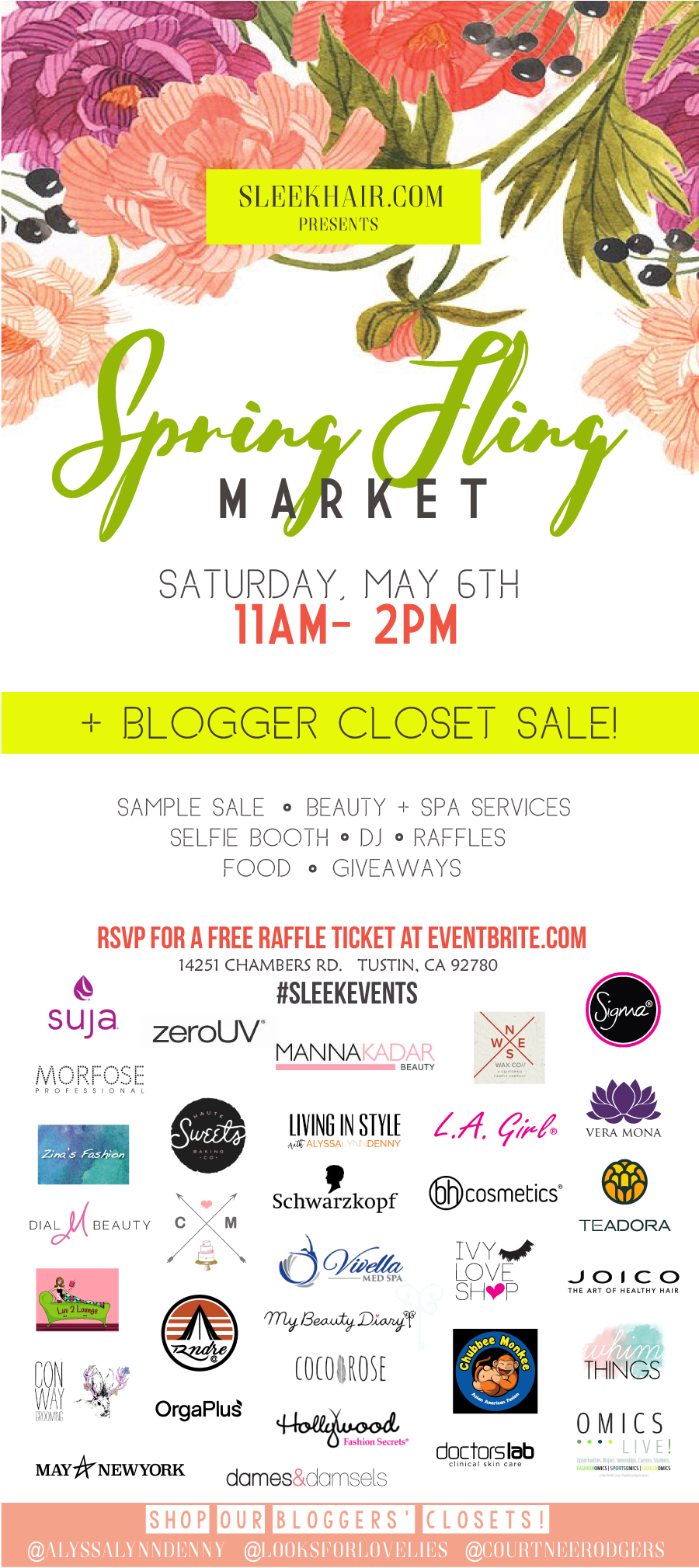 Presenting a pre-Mother's Day shopping party in Orange County with local lifestyle brands across beauty, fashion and fitness.
With a Coachella-inspired vibe, this happy hour event will be jam-packed with endless shopping, incredible show deals, countless photo ops, complimentary pampering services, live DJ, food, raffles and giveaways.
Take advantage of Sleekhair.com's HUGE BEAUTY BLOWOUT SALE! "OUT" with last season's leading sellers at deep discounts and "IN" with new revolutionary products at special show prices.
Bins of products deeply discounted for $5, $10, and $15!
****FREE MAKEUP BAG FILLED WITH VARIOUS GOODIES TO ALL MOMS WHO RSVP!***
This is also charity-based event where 10% of Sleekhair's sales will be donated to Omics Live, a local nonprofit dedicated to offering countless high school and college students enriching internships in beauty and fashion.
***FREE FLOWER CROWNS AND BONUS GIFTS TO THE FIRST 50 SHOPPERS WHO CHECK-IN ON THE DAY OF***
***WIN OVER $2000 IN PRIZES!
***A RAFFLE TICKET FOR EVERY $5 SPENT AT SLEEKHAIR
Stay tuned for many more updates to come as we approach this exciting event!
@sleekhair