Spring Fever #SoxUp at Fenway

Thursday, February 25, 2010 from 6:30 PM to 9:30 PM (EST)
Event Details
The Boston Red Sox and The Social Marketing Hub Present
Spring Fever #SoxUp at Fenway
Do you know a better way to celebrate the start of Spring Training and cure that cabin fever? We certainly don't! Which is why we want YOU to come join us at the
Absolut Clubhouse at Fenway!
First 150 people get their first drink free - provided by Tungle.me!! 
 During the evening, Steve Garfield of SteveGarfield.com will also be giving away signed copies of his newly published book Get Seen: Online Video Secrets for Building Your Business to the first 70 people to the event.
  Books graciously sponsored by Brightcove.
If you are not one of the first 70 people through the door, don't worry, five other copies will be raffled off. Other raffle items include: 
Think you know Red Sox? Soxology will be asking you die-hard Red Sox Fans some trivia questions - winners will get some official Soxology Gear! 
Live music performed by Jon Berman of Jonbermanmusic.com!
We will also be live streaming the event over the web! So be prepared, you may be interviewed and broadcast live!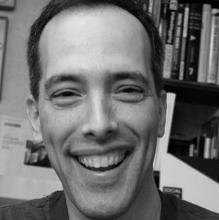 Who is this Steve Garfield guy?
Steve Garfield is author of the book Get Seen: Online Video Secrets for Building your business and is founder of Boston Media Makers. Garfield works with and advises Fortune 500 brands such as AT&T, Kodak, Nokia, and Panasonic, and media outlets including CBS, NBC and PBS. Nationally featured on CNN, Garfield is the Boston correspondent for the pioneering video podcast "Rocketboom" and a longtime video blogging expert. He lectures on new media at Boston University, Northeastern and Emerson College.  Garfield  also serves as an advisor to many of the Web's early video startups. 
About Red Sox Suites and Premium Hospitality Options
Fenway Park is more than a setting of nearly a century's worth of baseball history and passion. It is also Boston's most memorable event venue!
 Whether it is an EMC Club private dining room with an outdoor seating patio for 12 or a gathering of 20 catching fly balls in centerfield during Red Sox batting practice, Fenway Park offers outstanding flexibility in its many Suite and Hospitality options. Imagine the possibilities when you combine all the facilities and amenities that modern hospitality requires with a location that cannot be rivaled!
 p://boston.redsox.mlb.com/box/ticketing/premium_suites.jsp
email premiumsales@redsox.com
 call:   877-REDSOX9  
 Our Sponsors!  
Tungle.me makes scheduling meetings easy--across organizations, calendar systems, and time zones.  Tungle.me is a free personal scheduling application that eliminates costly double bookings, time zone mishaps, and the endless back and forth of finding a time to meet.  Tungle.me synchronizes with leading online calendar systems and does not require registration. Visit www.tungle.me and @TungleRocks  
Awareness builds online communities for companies who want to use social marketing to engage with their customers, build their brand, and increase revenues. Awareness works with some of the world's most respected companies, including Kodak, McDonald's, JetBlue, ASOS, Fairmont Hotels and AIRMiles to transform their marketing and create deeper relationships with customers. The Awareness solution features an on-demand Social Marketing Platform that combines user-generated content and social networking with security, control and ROI dashboards. Visit www.awarenessnetworks.com 
 Brightcove is a cloud-based online video platform. Media companies, businesses and organizations worldwide use Brightcove to publish and distribute video on the Web. Founded in 2004, Brightcove has offices across North America, Europe and Asia and in 28 countries. For more visit www.brightcove.com
As the world's foremost imaging innovator, Kodak helps consumers, businesses, and creative professionals unleash the power of pictures and printing to enrich their lives. 
To learn more, visit www.kodak.com and follow our blogs and more at www.kodak.com/go/followus
More than 75 million people worldwide manage, share and create photo gifts online at KODAK Gallery—join today at www.kodakgallery.com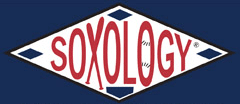 Soxology's Mission is to  build a reputable Lifestyle brand that instills a sense of pride and ownership in a region's sports teams (Boston Red Sox) that all ages, gender and nationality can stand behind while promoting philanthropic causes.
We are the "Brand for the Sox FanTM"- created for the Fans, by the Fans.
The all-new litl webbook gets you online and more. It's an internet computer for the home that works great with your favorite websites. But the litl also flips over to create a new view of the web. Our intuitive interface and no-maintenance approach make it simple and carefree.
Bend over backwards:

Simply flip your

litl

upright for a fun way to enjoy your photos, news headlines, weather updates and Facebook alerts.

Connect to your television:

Enjoy a large-screen view of your photos and favorite websites.

Present your favorite websites:

The

litl

is a perfect choice for e-mailing, browsing, shopping and searching. You can use the handy

litl

remote to flip through your favorite pages.

Reduce worry:

Experience the internet without the threat of viruses. The

litl

is an easy-to-use computer that "just works" without needing updates or installs. Plus, the

litl

is risk-free with a 2-year unconditional satisfaction guarantee.
For more information and to order your own Litl webbook go here: http://www.litl.com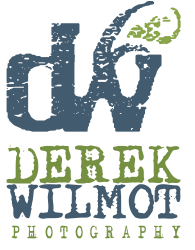 Official #SoxUp Photographer - Derek Wilmot
Derek Wilmot is a Boston based photographer, multimedia producer and social media enthusiast who is passionate about event photography, photojournalism, and corporate portraitures. Derek studied digital photography through the Center for Digital Imaging Arts at Boston University. Many of Derek's images and multimedia presentations have been published locally in the Boston Herald, Boston Globe and Boston Common Magazine.  Derek's images have been utilized for marketing and public relation purposes by both for-profit and non-profit organizations such as Mashable.com, Facebook, Tufts Medical Center, The Josh Beckett Foundation and the Doug Flutie Jr. Foundation for Autism. Derek is available for assignments worldwide.  His ultimate goal is to produce images and presentations that are compassionate, but provide a positive impact and leave a timeless impression.
Official #SoxUp Musician - Jon Berman
Jonathan Berman has been playing saxophone for 20 years. After studying jazz in college, he continued on to perform with many popular musical acts. His experience covers everything from intimate venues to large arenas including major label artists and a Dave Matthews Tribute band. Now, he brings his style of saxophone to songs we all know – but with an interesting twist. Minus a band, he's taking to the road with his horn and a sound you'll be sure to remember.  More information here: http://www.jonbermanmusic.com/
For more information and booking:

Jessika Murphy
jess@jonbermanmusic.com
or please call (603) 401-9033
Attendee List
Sort by:

Date

|

First Name

|

Last Name
When & Where

Fenway's Absolut Clubhouse
72 Brookline Avenue
Boston, MA 02215


Thursday, February 25, 2010 from 6:30 PM to 9:30 PM (EST)
Add to my calendar