Description



Come Be A Part of This Story
---
Art Village Gallery is changing the way the community thinks about other cultures and preceived differences that separate us. The art on the walls and the food on the plate are both shared and created with the intent to open your mind to the edible and visual culture that surrounds, links and unites us. This type of experience may sound exciting, but unfamiliar to you. So come and be a part of this story!

Social Interaction, Participation and Education
---
In partnership with our generous sponsor, Sedgwick, the Dinner and Dialogue series draws the socially conscious who seek more than just a fun night out, but desire to be a part of unique social interactions that have meaning and purpose. We'll meet new friends and be challenged to consider view points that may be different from our own. How do we accomplish it? We find commonality by using things we all enjoy - good conversation, delicious food, great music and beautiful art. Sounds like your type of unique event, right?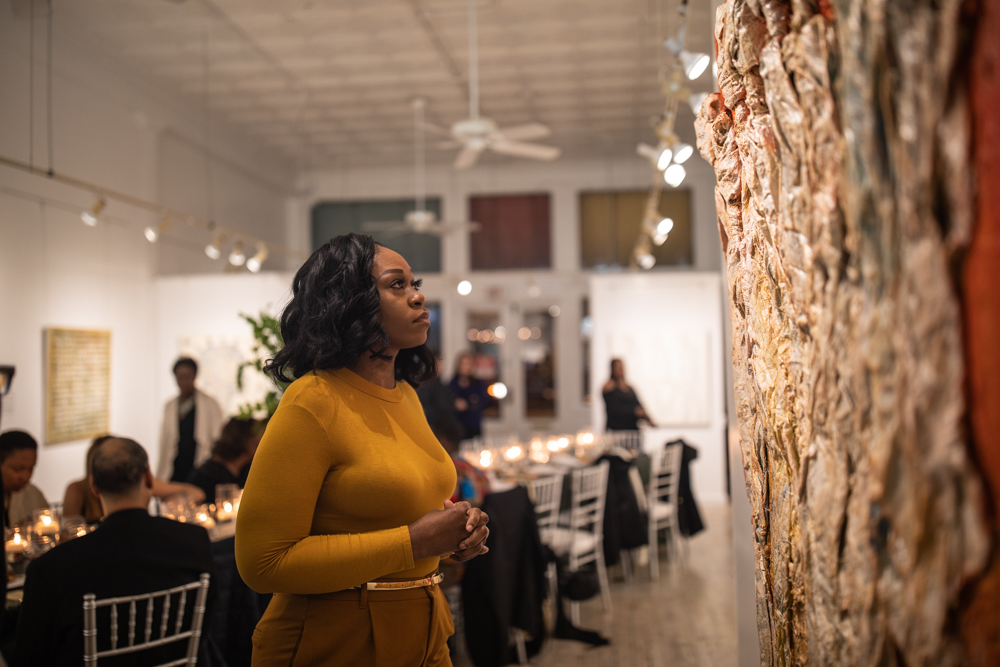 ---
RESERVE YOUR SEAT! We'd be honored to have you join us

Ericka DeBruce, Vice President of Engagement, Inclusion and Social Responsibility for Sedgwick, will lead our curated dialogue throughout the evening that is sure to be thought provoking and challenging. The seated five course dinner will be a fusion of African and Latin cuisine prepared by award winning chef Ana Gonzales.
---
When: Saturday, May 18 | 7:00 pm - 9:30 pm
What: Spring Exhibition Dinner & Dialogue
Exhibition on view: Visions of Illusion, Ethiopian artist, Zeinu Mudeser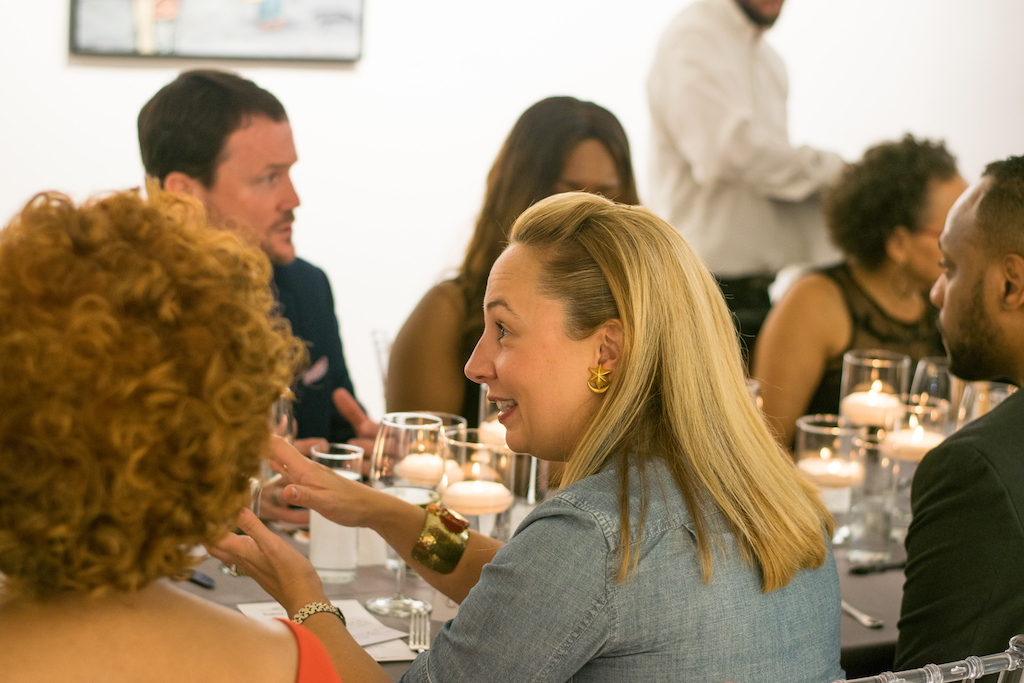 ---
Art Village Gallery's Dinner and Dialogue series is supported and sponsored by Sedgwick.