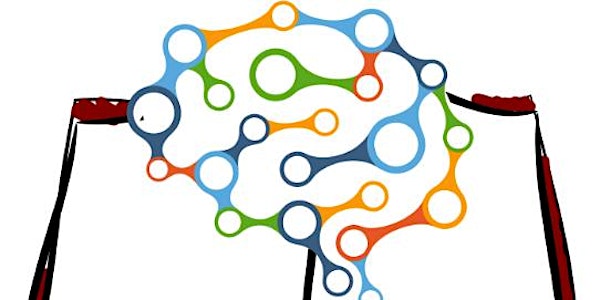 Spring Conference - Sonnets & Science: Literacy and the Reading Brain
Refund policy
Contact the organizer to request a refund.
Eventbrite's fee is nonrefundable.
A conference featuring Maryanne Wolf. Her keynote address is The Reading Brain: Where Poetry Meets Science in the Service of ALL children.
About this event
Sonnets and Science: Literacy & the Reading Brain
A Conference for Educators, Parents, Therapists, and People with Dyslexia
Featuring Dr. Maryanne Wolf
Dr. Wolf is a distinguished educator and neuroscientist who studies how the brain learns to read and what happens when a young brain can't learn to read easily, as in developmental dyslexia, a childhood learning challenge. She is currently the Director at the Center for Dyslexia, Diverse Learners and Social Justice at the UCLA Graduate School of Education and Information Studies. She is the acclaimed author of Proust and the Squid: The Story and Science of the Reading Brain and Reader, Come Home: The Reading Brain in a Digital World.
CLICK HERE TO OBTAIN A RECENT BROCHURE - CONFERENCE IS ALL VIRTUAL if this link doesn't work - TYPE IN this link: https://conf.dyslexia-ca.org/2022/2022-Conf-Brochure%20print.pdf
Her scholarly work has led to the development of diagnostic tools and reading intervention curricula Maryanne is a scholar, a teacher and a fantastic advocate for child and literacy around the world. She is also a fantastic speaker.
When you come to the conference you will see and hear Dr. Wolf present updates to her work. Her session is entitled: The Reading Brain: Where Poetry Meets Science in the Service of all our Children. She will show how research from the cognitive neurosciences reveals the history of both our species and individual development: Reading led to changes in our brains 6000 years ago and brains continue to change ever since. Understanding how the reading brain develops in a child gives teachers a whole new view of what is important, not only in the school years, but in the 0- to 5-year-old period when many of the components of the reading brain, like language and background knowledge, develop. The importance of ensuring that all children will have rich language environments will be stressed.
• Exhibits and sponsorships
• Scholarships
This conference was originally planned as a hybrid event. We planned to meet in person but to also welcome remote attendees. We follow all state and local regulations and recommendations to maintain a safe and healthy environment for every participant. HOWEVER, DUE TO THE RAPID SPREAD OF COVID-19, ESPECIALLY THE OMICRON VARIANT, WE DECIDED THAT IT WOULD BE SAFER TO CHANGE OUR WONDERFUL CONFERENCE TO A FULLY VIRTUAL EVENT.
Dr. Wolf's Keynote will be followed by a discussion on Structured Literacy®, including recommendations on where you can obtain further training.