Description
Nossi's College Preview Day event connects high school seniors from around the region for a day of hands-on creativity in Nashville, TN.
About College Preview Day
Join us for an EXCLUSIVE College Preview Day (CPD) at Nossi College of Art!
During this preview event, you'll meet high school seniors from around the region, get a glimpse into our college classroom environments, and interact with faculty members during a hands-on, creative workshop of your choice! (see more below) Feel free to tell your creative friends and bring your family if you like!
Doors open at 9:30 AM with a mixer happening during the first half-hour. Enjoy coffee and donuts, tour the campus, and find fellow creatives beginning their Nossi journeys!
Day-of Schedule:
9:30 - 10:00 AM | Registration, Breakfast Snacks and meet fellow creatives
10:15 - 12:00 PM | Project-based Workshops
- Photography, Video & Film, Graphic & Web Design, OR Illustration (Select ONLY ONE workshop)
12:00 - 3:00 PM | Lunch, portfolio reviews, admissions one-on-one meetings
You can choose only ONE of the four customized workshops listed below. Not sure which to select? Reach out to our admissions team about questions! Email or call 615-514-2787.
1. Graphic & Web Design | You get to create the design in our computer lab and learn how web design impacts your daily life!
2. Photography | Be part of a hands-on photoshoot in Studios A & B
3. Illustration | Get your hands dirty (because we use charcoal pencils) and practice sketching the human form w/ a live model in our Anatomy Art Studio!
4. Video & Film | Learn how to capture and edit video with our Green Screen Studio plus, join our program coordinator for a famous movie scene breakdown!
Tickets are LIMITED

- RSVP before your session is filled!

What's Included in the Ticket?
- Art Supplies needed for the day.
- Morning snacks and afternoon lunch
- Workshops lead by Nossi Instructors and industry professionals
- A full tour of campus studios & labs!

What if I am already enrolled?
- We highly encourage all creative students to attend, whether you have already enrolled at Nossi or still considering what you are doing after high school.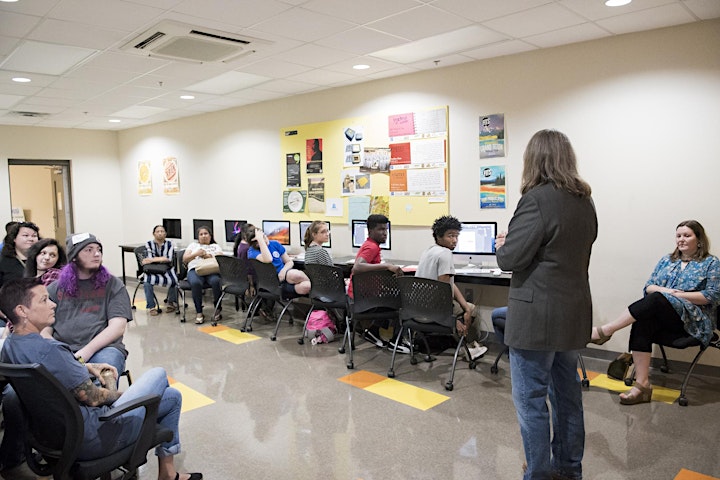 Graphic and Web design students create in our student computer lab.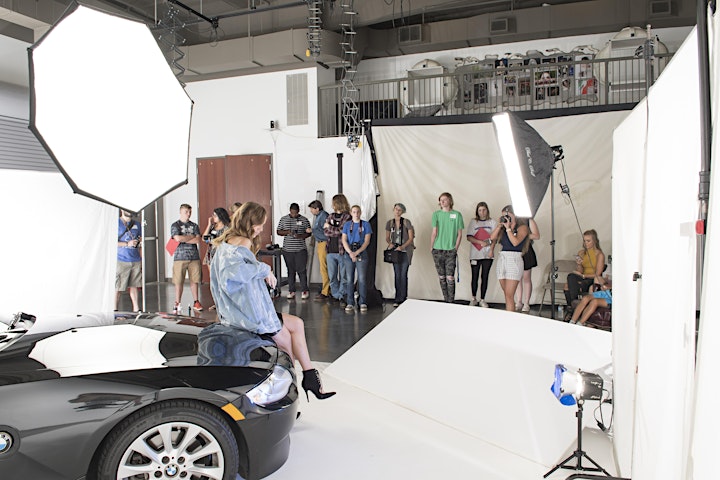 Be part of a photoshoot in the largest instructional studio in the southeast!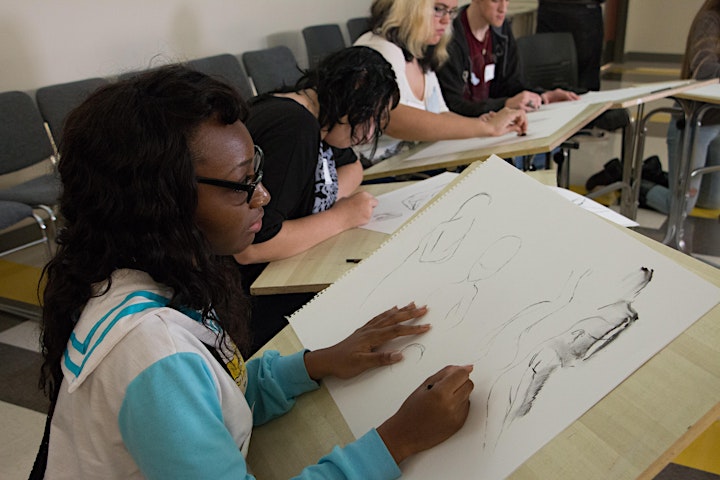 Get hands-on experience drawing a live model in our illustration workshop!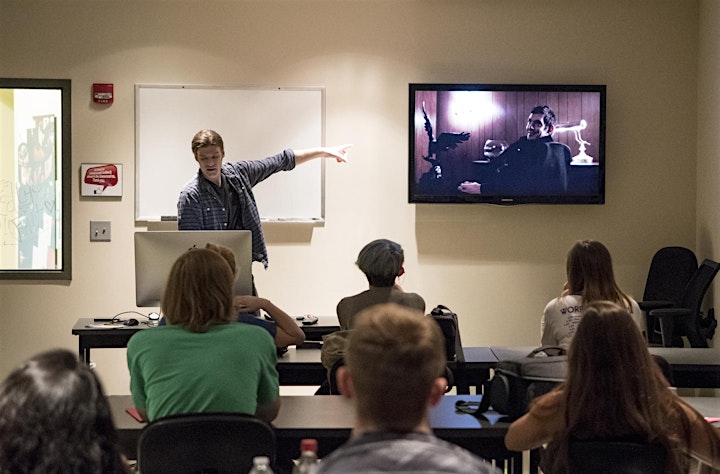 Video students start your journey in our green screen studio before moving to our computer lab to talk about famous movies and how they were made.