Spring Cleansing and Renewal with David Wolfe

Saturday, April 10, 2010 at 5:00 PM (EDT)
Event Details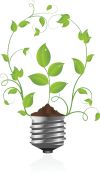 Thank you - we're completely sold out! Sorry, no late exceptions due to fire code capacity!

Join Raw Food Guru David Wolfe
for an information-packed lecture on cleansing, detox, sustainable weight loss, & age reversing.
Be smart! Catch the early bird before March 31!
Highlights:

Learn how to: detoxify, conquer candida, lower inflammation, restore bone health, and create healthy joints.


Lose weight and reverse aging with raw-living foods, superfoods, superherbs, and new healing technology!


Superherbs simplified.


Immune System rejuvenation.


Rebuilding core Adrenal, Kidney, and Reproductive energy (Jing energy).


The Healing Power of Raw and Living Foods and Fresh Juices.


The LongevityNOW Program.


Questions and Answers with David Wolfe.
Plus:
Network with David and Toronto's Raw Foods Community

Shop the Spring Market (featuring raw, organic, & green products)

Enjoy raw food & beverages available for purchase onsite
Win Great Door Prizes & Raffle  
Register:
* Remember the Dec 19, 2009 event sold out! Get tickets early to avoid disappointment.
Early bird tickets are $40 (until March 31st), $50 after.
List of rawsome Vendors & Sponsors:
CHECK OUT THE VENDORS WHO WILL BE ON SITE!
RawNaturals - http://www.rawnaturals.ca
Aum My Goddess - http://www.aummygoddess.com/
E3Live - http://www.e3live.com/
Essene Health Bread - http://essenehealthbread.com/
Fairy's Tonic Kombucha - http://thefairystonic.com/
Juice it Right - http://www.juiceitright.com
Living Libations - http://www.livinglibations.com/
M & B Alchemy- http://www.mandbalchemy.com/
Raw Aura - http://www.raw-aura.com
The Best Food Ever - http://www.thebestfoodever.com/
Two Girls Cooking - http://www.twogirlscooking.com/
SPECIAL THANKS TO OUR SPONSORS!
Toronto Sprouts - http://torontosprouts.com
NaturalHealthcare.ca - http://www.naturalhealthcare.ca
Noah's - http://www.noahsnaturalfoods.ca
The Big Carrot - http://www.thebigcarrot.ca
The 918 Bathurst - http://www.the918bathurst.com

Cheryl Millet - http://www.healthybalance4you.com
Erika Wolff - http://www.powerofraw.com
HealthLady.com - http://www.healthlady.com
Liz Rice - http://www.lizrice.ca
Marni Wasserman - http://www.marniwasserman.com
Manitoba Harvest - http://www.manitobaharvest.com
Power of Place - http://www.powerofplace.com
Raw Natural Path - http://rawnaturalpath.ca
Rawket Science - http://www.rawketscience.blogspot.com
Rawlicious - http://www.rawlicious.ca
SCCC Swedish Canadian Chamber of Commerce - http://www.sccc.ca
The Rejuvenating Spring Company - http://www.rejuvenatingspring.com
The Working Well - http://www.theworkingwell.com
VividLife - http://www.vividlife.me
YogaToronto.ca - http://www.yogatoronto.ca
* Learn more about David here.
* Find & share this event on Facebook here.
--
Recordings or broadcasts are prohibited without prior consent of both the speaker David Wolfe and the host The Rose Network.
Media enquiries welcome, contact Marie@TorontoSprouts.com.
Ticket refunds will only be granted in the unlikely event that the engagement is cancelled.
Thank you.
When & Where

918 Bathurst
918 Bathurst St.
Toronto, M5R 3G5
Canada

Saturday, April 10, 2010 at 5:00 PM (EDT)
Add to my calendar
Organizer
The Rose Network supports social entrepreneurship worldwide.