Description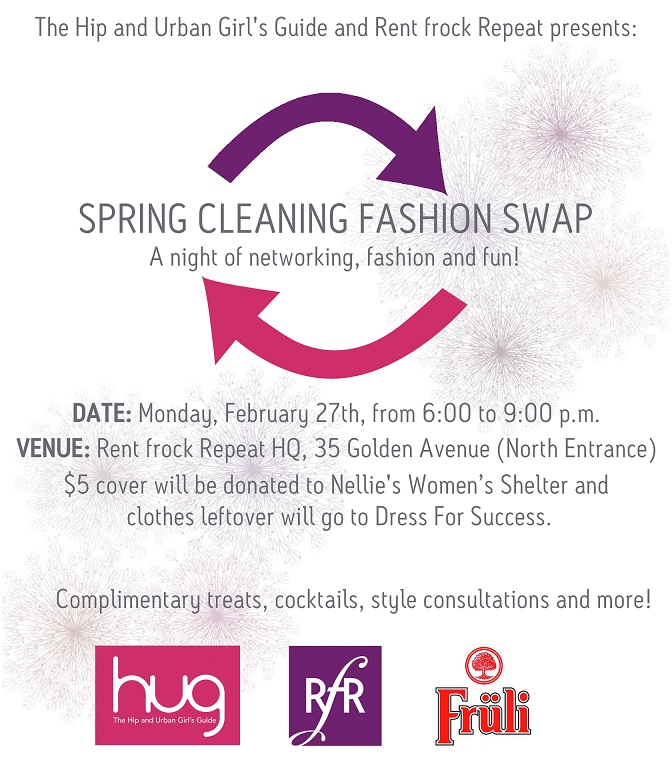 Network with your fellow fashionistas and check out Rent Frock Repeat's
spring 2012 collection! Enjoy beverages from our product sponsor, Fruli.
Clothing Swap Rules:
1) Bring along minimum of 5 items, maximum of 10. Accessories are welcome! Please, no shoes.
2) Clothing should be in good condition - nothing badly worn, torn or stained.
3) Bring your clothes on hangers if possible, once you arrive - arrange your items by category. We'll have tables, racks and fitting rooms available.
4) Swap! Go home with the number of items you came with.
5) All remaining items will be donated to charity.
Purchase a $5 ticket (donation) to guarantee your spot now! Limited spaces available.