"Spring Clean" Women's Retreat: Unplug and Recharge
Description
This Event is Sold Out!
"Clear the Clutter!" Mind, Body and Spirit

We invite you to enjoy an all-inclusive weekend at the beautiful Natapoc Lodges. A unique setting with 1st class accommodations and woodland seclusion, yet only minutes away from the picturesque village of Leavenworth, Washington.
We will be mindfully and with great intention "taking it easy"
Come join us! Unplug and unwind at a retreat free from cellphones, televisions, clocks and social media. Where we will be detoxing our bodies from processed foods and added sugars by using only plant-based foods. Let the healing properties of nature cleanse and recharge our spirits.
During your weekend, you'll get to choose to participate in activities such as:

Walking among acres of trees and wildflowers
Reading or writing in the peace

Quiet reflection by the Wenatchee river

Soaking in the tubs

Mindful activities, such as yoga and/or meditation

Connecting with women

Laughter and music
Striving for clarity, balance, and a sense of well-being.

Getting unplugged offers us the gift of:
Time for thoughtful reflection and insight


Space for creative inspiration


Recharging your energy and (re)connecting with your power


Resting, peacefulness and balance

Building powerful connection with others
All meals provided. To maximize the health benefits of detoxing we will be "fasting" from processed foods and added sugars with organic, non-gmo foods, specialty drinks, broths, teas, and LOTS of WATER until dinner. No Worries! Morning coffee and non-dairy creamers will be available too!
Dinner will be delicious, healthy vegan plant-based meals made with love and healing intention. Let us know if you have a special diets or food allergies.
Our retreats are for you if you're yearning for...
Non-judgmental space for women who are ready to practice self-love

Help transforming in a safe and healthy environment

Time to unplug, unwind, reflect and connect

Space for self-exploration, inspiration and creativity

To practice self-empowerment and recognize your innate value and worth
What you will gain...

You will leave this retreat renewed and energized

Learning how to foster feelings of abundance, love, and self-acceptance

A community of like-hearted women who are ready to support and lift you as you grow

Opportunity for transformational healing
Shared rooms, all single beds
Limited Spaces Available***

***This will be a sacred and safe environment for ALL womxn who will be cherished and nurtured***
***No bigotry, no homophobia, no transphobia, no "isms"***
***All spiritual journeys are welcome***
***This is a drug and alcohol free event***
Please inform and consult with your physician before starting any juice or water fast. If you have a life threatening or contagious disease, are on heavy medications, pregnant or nursing, or have had a kidney or liver transplant, have weak kidneys or only one kidney, we cannot offer you the juice, broth, and/or water fasting experience.
FAQ
Are there any age limits for the event?
This is an adults only retreat.
What are my transport/parking options getting to the event?
Natapoc Lodges has parking off street to accommodate guests. Carpool is greatly encouraged, parking is limited and there is no parking on main road. For carpooling info contact Shamay at 253-297-5263 or twosoundwomen@gmail.com

Where can I contact the organizer with any questions?
Contact Shamay at 253-297-5263 or twosoundwomen@gmail.com

Can I bring my own food?
Yes, there is a refrigerator available for special diets. Alcohol is prohibited. Please only plant-based foods due to shared cooking environment

Is my registration/ticket transferrable?
Your registration fee is transferrable to another attendee, but not to another event.
Can I update my registration information?
Yes, you can update your registration online at Eventbrite or by emailing at twosoundwomen@gmail.com

What is the refund policy?
Registration fee is transferrable but non-refundable.
---
Facilitators

Shamay Thomas MSN, FNP-C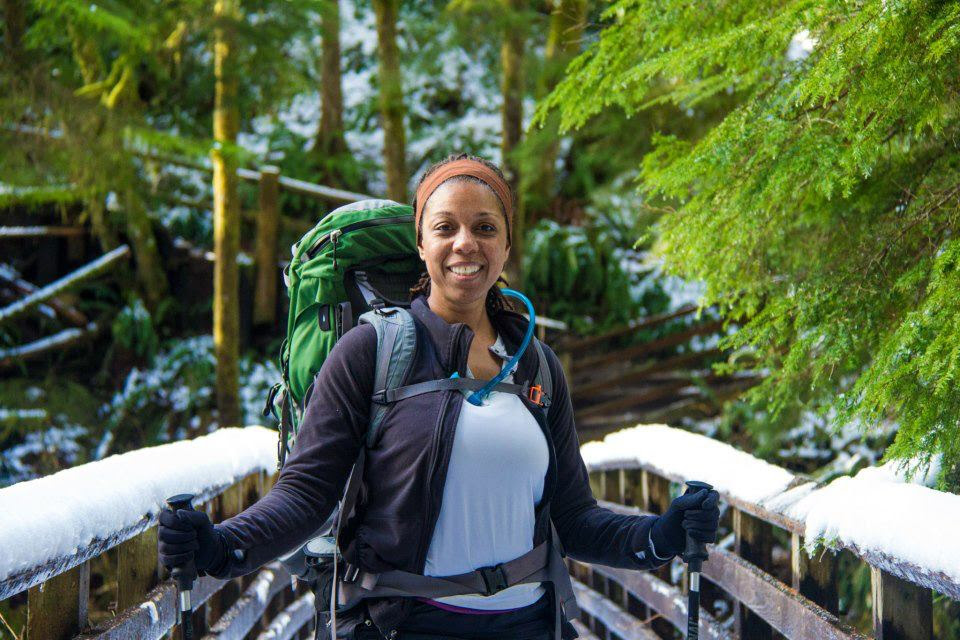 Masters of Science in Nursing, University of South Alabama, Mobile, AL, 2015
Bachelor of Science in Nursing, Pacific Lutheran University, Tacoma, WA, 2009
"If I can do it, so can you"
Compassionate, dedicated and driven healthcare professional with extensive experience working with a variety of diverse populations. 10+ years of life, health and wellness coaching experience. Over 14 years of profound transformational recovery from self-abusive patterns and behaviors. Meditation practitioner and facilitator. Enthusiastic and dedicated to helping others achieve their goals and lost dreams. Passionate about helping others break negative and abusive patterns so they may find connection with others, joy, and freedom within themselves.

Kia King LMP

Licensed Massage Practitioner, Alexander School of Natural Therapeutics, Tacoma, WA 2005
"I am amazed when I am present to hold the space for the people who come to me to be released of pain. I am blessed to witness their true authentic self be revealed"
Zen body therapist. 12+ years of massage practitioner experience, facilitating health and well-being through body work. Meditation practitioner and meditation instructor. Over 21 years experience of wellness life coaching. Has helped women find positive personal growth and profound life changes. Exceptional at coaching and supporting them on reducing self-harm associated with negative thoughts and behaviors, recovering from old habits, improving their present life, and reaching goals for the future.

Layna

Lewis Executive Director "Viva La Free"

Pacific Northwest College of the Art, Portland, OR, 2015-Present.

MHCC Fine Arts,

2013 – 2014

Art Institute Seattle,

2006 – 2008

Art Institute Portland,

2005 – 2006

Animation & Media Arts,

Veteran US Army, 1987 – 1990
"Moving meditation resets and retrains our stress response. We are able to be comfortable with feeling uncomfortable. Yoga gives us the opportunity to release chronic tension, stress and trauma stored in our bodies, "issues in our tissues..."

5+ year of yoga instructing. Founder and executive director of Viva la Free, an organization founded to help child sex-trafficked victims use art as a bridge to healing. Established a weekly art group at Oregon's only safe house for sex trafficked children. Directed, produced and edited the short film, "Oregon FAIL!", advocating for inclusive, historically accurate, and contextual Oregon education that resulted in policy and curriculum revisions to the Oregon Trail Overnight Field Trip. Encouraging others to heal and grow through art a collaborator with the ability to spark transformative, energetic change.