Sales Have Ended
Registrations are closed
Registration for this event has closed. If you wish to attend, please email your request to: nycgenerationtech@nfte.com
Event Information
Location
Microsoft
11 Times Square
(Enter via the Microsoft Welcome Center, on 8th Ave. between 41st St. and 42nd St.)
New York, New York
Sales Have Ended
Registrations are closed
Registration for this event has closed. If you wish to attend, please email your request to: nycgenerationtech@nfte.com
Description
Calling all NYC high school students - do you like playing mobile games and want to make games of your own to show your friends? Do you have an idea that will be the 'next Flappy Birds,' but don't know how to bring it to life?
Calling all members of the NYC tech, design, and art community - do you want to help coach a team of high school students in game development and design for one weekend?
If so, then come to the Spring Break Game Jam, April 12-13!
Presented by the Network for Teaching Entrepreneurship (NFTE), the New York City Economic Development Corporation (NYCEDC), and TreSensa, the Spring Break Game Jam aims to provide New York City high school students from under-resourced communities, the opportunity to learn about professional game development and to build related technical skills. With the support of volunteer mentors, each student team will create a mobile game that runs on the TreSensa Game Engine and a 3-min pitch presentation to showcase their work. At the end of the event, students will demo their games to judges from the tech community, and prizes will be awarded to the winning teams. We hope you can join us!
Please note that this a two-day event, taking place 9:00AM-8:00PM Saturday, 4/12, and Sunday, 4/13.
Students are required to attend 9:00AM-8:00PM on both Saturday and Sunday.

Volunteer mentors are highly encouraged to participate both days. At a minimum, please commit to attend either Saturday 1:00PM-8:00PM or Sunday 10:30AM-4:00PM.
Please take a look at the roles below and see where your experience level and interests best fit before registering for the event.
STUDENT ROLES
High School Student – Level Design Track (no prior tech experience required)

Learn basic coding skills and how to use a level editor to place items and obstacles into a game to change its difficulty

Responsible for creating different levels in the game

Eligibility: Any student interested in learning programming, but may not have the functional knowledge of JavaScript required to participate in the Programming Track described below
High School Student – Programming Track (proficiency in JavaScript required)

Learn how to use the JavaScript-based TreSensa Game Engine in depth to add features, mechanics, and game screens

Responsible for adding functionality to the game by implementing new gameplay elements

Eligibility: Students must have programming experience with a functional knowledge of JavaScript
High School Student

– Art Track

(proficiency with an image editing software required)

Learn how to create sprites (e.g., characters in the game) and sprite sheets to make 2D animations

Responsible for creating environment art and user interface elements

Eligibility: Students must have experience using Adobe Illustrator, Adobe Photoshop, Paint, or another image editor
VOLUNTEER ROLES
Volunteer Mentor

– Developer

Become familiar with the JavaScript-based TreSensa Game Engine by attending a training workshop on Wed, 4/9, 6-9PM, at TreSensa (443 Park Ave. S., Ste 601). Please RSVP for the training at www.tinyurl.com/volunteertrainingApril9.

Troubleshoot students' technical challenges as they build their games using the provided game template and the TreSensa Game Engine

Manage student workflow and expectations

Eligibility: Professional or aspiring developers with high level programming experience (familiarity with JavaScript preferred); college or graduate students welcome
Volunteer Mentor – Digital Artist

Work with students who need assistance with producing game assets such as sprites and sprite sheet animations

Help students create and realize their artistic vision for the game

Manage student workflow and expectations

Eligibility: Professional or aspiring digital artists; college or graduate students welcome
Volunteer Mentor – Game Designer

Become familiar with the JavaScript-based TreSensa Game Engine by attending a training workshop on

Wed, 4/9, 6-9PM, at TreSensa (443 Park Ave. S., Ste 601)

. Please RSVP for the training at

www.tinyurl.com/volunteertrainingApril9

.

Advise students on best practices in game pacing, difficulty scaling, and planning project scope

Help students playtest and refine the levels they create

Manage student workflow and expectations

Eligibility: Professional or aspiring game designer; college or graduate students welcome
EVENT SCHEDULE
Saturday, April 12
9:00AM – Student Arrival + Breakfast
9:30AM – Opening Remarks
9:45AM – Event Overview + General Instruction
11:00AM – Track-Specific Workshop
1:00PM

–

Team Formation + Lunch

2:00PM – Brainstorming + Planning
3:00PM

–

Studio Time



5:30PM

–

Dinner

6:30PM – Check-in #1 + More Studio Time
8:00PM – Day 1 Ends
Sunday, April 13
9:00AM – Student Arrival + Breakfast
9:30AM – General Instruction
10:30AM – Studio Time
12:30PM – Lunch
1:30PM

–

Check-in #2 + More Studio Time

3:00PM – Submission Deadline + Demo Practice
4:15PM

–

Demo Presentations

6:00PM – Dinner + Judge Deliberations
6:20PM – Winners Announced + Reception
8:00PM – Game Jam Ends
WHAT TO BRING
Please bring a laptop if you can!
JUDGING CRITERIA
Teams will be evaluated on 4 criteria:
1) Creativity and Artistic Appeal
2) User Interface Design
3) Game Functionality
4) Overall Communication
PRESENTED BY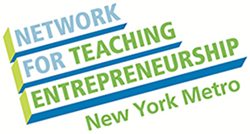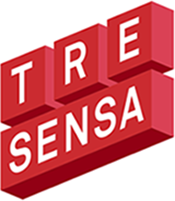 IN PARTNERSHIP WITH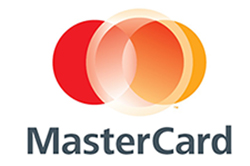 Date and time
Location
Microsoft
11 Times Square
(Enter via the Microsoft Welcome Center, on 8th Ave. between 41st St. and 42nd St.)
New York, New York
Organizer of Spring Break Game Jam
NYC Generation Tech (GenTech) is a tech-entrepreneurship program that provides hands-on learning experiences and mentorship opportunities for New York City high school students interested in transforming the world through tech-based innovations. Developed by the Network for Teaching Entrepreneurship (NFTE), the New York City Economic Development Corporation, and supported by Microsoft and other major partners, the program is designed to educate and inspire students to pursue careers in entrepreneurship and technology.