Spring break fun at Pixel Time
When and where
Location
Pixel Time at CityArts 334 N Mead Wichita, KS 67202
Description
Note to parents: These classes are designed to please ages 9-15.
Pixel Time classes are limited to 6 students.
Classes fill quickly, so reserve your space by buying tickets today.

---
Game Design Workshop
Instructor Stacey Schofield
Meets Monday - Thursday, 9 am - noon
Are you curious about games? Want to learn to make your own game? Jump in with this 4-day workshop. You'll learn a lot about game design, from how to tell a story to how to create your own characters. We'll be using free software* that works with Windows and Macs, so you can continue building your game at home.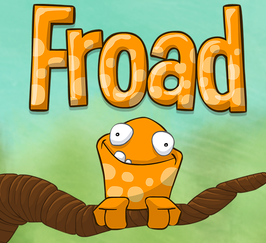 Learn these basics with our fun tutorials:

Elements of good games
Sprites, Objects, Rooms
Backgrounds and Sounds
Meters and Scoring
Interactivity: Choices and Control, Feedback
*Some of the tools we expect to use in the workshop are Game Maker, Pixlr for image editing, and GarageBand for sound recording and effects.
Froad is an example of a popular game made using Game Maker that you can find in Apple's App Store.

---
Manga/Anime Style Drawing & Coloring Workshop
Instructor Skyler Lovelace
Meets Monday - Thursday, 12:30-2:30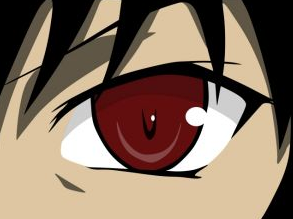 Are you a fan of Manga/Anime style? Join the fun as we explore this Japanese style of drawing. You'll complete several projects that explore the shapes, shading and colors used in Manga.
Stylized shapes - Large, round eyes, triangular chins, simple lines for eyebrows and mouths.
Shading - Highlights and shadows give a feeling of depth to characters. Eyes, hair, faces, and costumes usually have some shading.
Bold colors. Anime characters often have bold colors, whether on their costumes or their hair. The color can also set the mood.
All the materials you'll need are included--you'll use professional grade paper and Copic markers.
---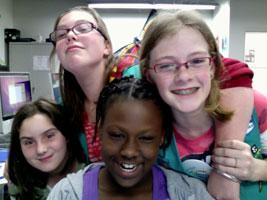 iPhonography
Instructor Skyler Lovelace & Stacey Schofield
Meets Monday - Thursday, 2:30-4:30
This fun class explores the principles of photography though the lens of your iPhone. You'll learn how to make phone photos that pop!
Then explore what can happen when you get your pics out of the phone and onto the gallery wall. Using the theme Personal Identity, we'll explore how to print and embelish our iPhone self-portraits. You'll create cool art that will be part of the CityArts Personal Identity show in June.
NOTE This class is Bring Your Own iPhone. Yeah, it's gotta be an Apple iPhone, no other smart phones for this special digital arts experience. All other materials such as photo paper and printing are included.