Description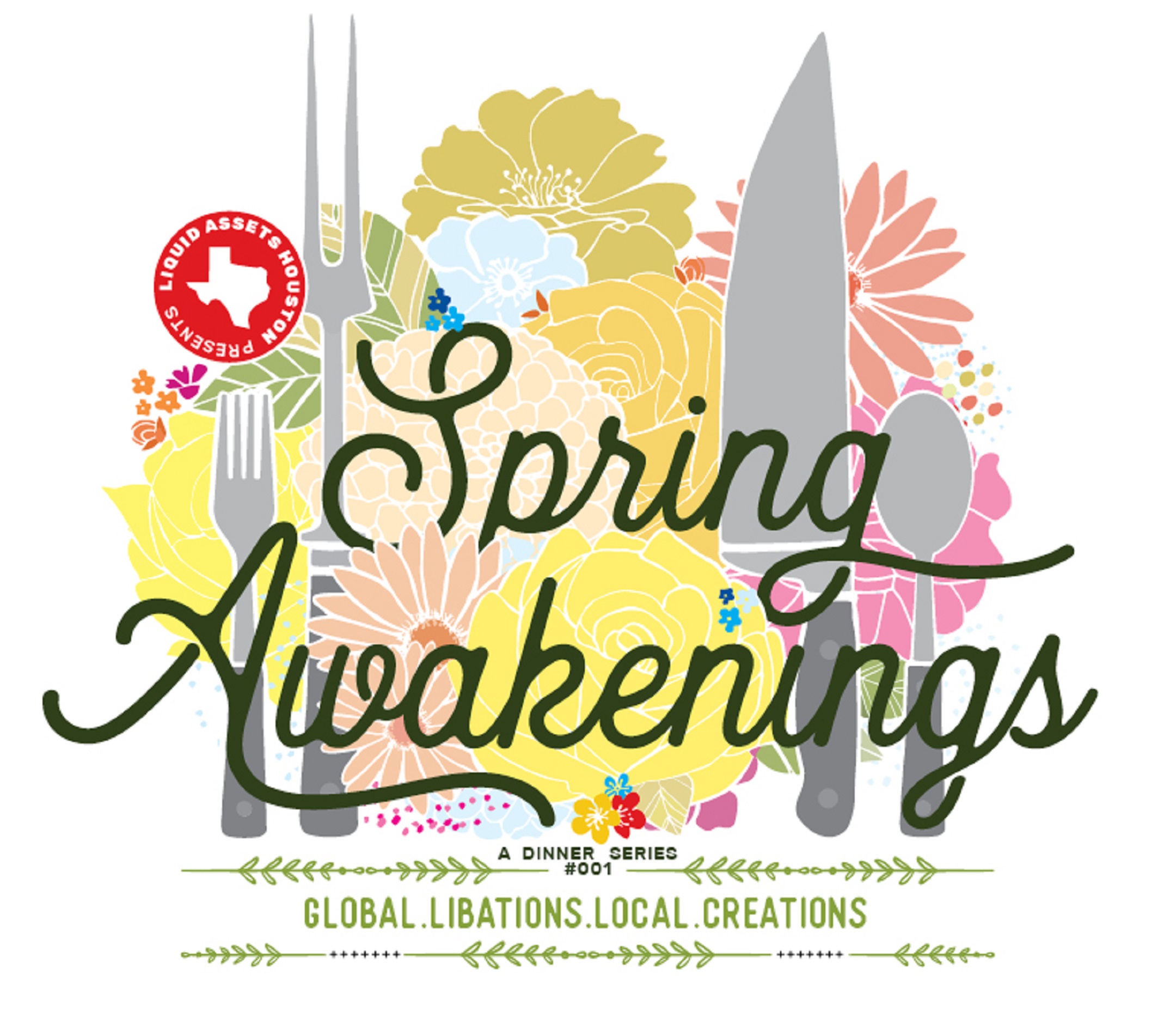 Join us for a 4 week garden dinner series showcasing some of Houston's great culinary talent and featuring an eclectic mix of wine and beer curated by Certified Sommelier Emily Tolbert!
NEW DATE- May 25, 2017
Chef Richard Knight– Breaking Bread/Feast/Hunky Dory
A Right Royal Affair
High Tea
Assorted Finger Sandwiches
Ridgeview "Cavendish" Brut
***
A London Particular
English Green Pea Soup
With Mint Jelly Pork Belly
Broadbent Vinho Verde Rosé
****
Coronation Chicken Terrine
With Mango Chutney
Domaine Bouchard Meursault
****
A Crown of Prawns
Filled with Pearl Couscous &
Ruby Grapefruit
Domaine Cotat Sancerre
****
Rabbit A La Royale
Slow Braised Local Rabbit in Juniper & Red Wine
With a Foie Gras Brandy Cream Sauce
Served with Bubble & Squeak
Evening Land Eola Amity Hills Pinot Noir
Chateau du Levant Sauternes

****
Chocolate & Raspberry Charlotte
Layers of Chocolate Mousse,
Ladyfingers and Raspberries
Samuel Smith Chocolate Stout
Monk's Café Sour Ale
$125
_
May 30, 2017
Chef David Colby- Pop & Pan (opening 2017)/Southern Goods/Hugo's
I. Local Heirloom Seed Popcorn Trailmix- parmesan, dark chocolate, cranberry
II. White Balsamic Frisee Salad- crispy leek, smoked bacon lardon, pickled green tomato
III. Beef Carpaccio Trumpets- Roasted Bell Pepper, Lutum Pinot Noir Glaze, Carmelized Onion
IV. Smoked Sous Vide Grouper- Crispy Squash Blossom, Green Tomatillo
V. Peanut Butter Crumble Cake- Honey Child's Sweet Cream Ice Cream, Cinnamon Streusal, Candied Mint
exclusively featuring
Chanin Wines & Lutum Wines with winemaker Gavin Chanin
$75
*menus and pairings subject to change
All Dinners Begin promptly at 7:00pm.
Menus and pairing information under ticket information and will be updated as available.
Additional Information-
This is an outdoor event. Weather will be be monitored by event date and ticket holders for any date that is cancelled due to weather will be notified of cancellation, date change (if available) and refunded as necessary.
All guests must be 21 years of age or older.
Tickets are transferable and non-refundable (aside from cancellations due to weather).
Additional guests are not permitted day-of and there are no ticket sales at the door. Please contact Marisa for additional ticket inquires and waitlist information once a date is sold out.
All ticket holders will receive additional information regarding parking and location/date specifics.
Contact Liquid Assets Houston General Manager Marisa Whitenton with any questions- marisa@liquidassetshouston.com