Description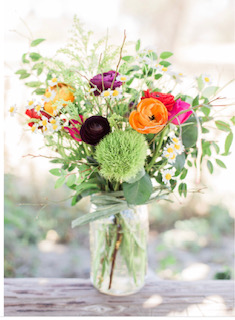 Join us for a fun night of playing with Spring time flowers!!!
Spring Flourish With Friends Class
Monday March 25th at 6:30pm. 156 W. Main St. Lewisville, Tx. 75057
Come ready to play with ranunculus, daisies, tulips and so much more!
Cancellation Policy: Once seats are sold, our team gets to work buying and preparing materials to get ready for a great class. For this reason, we are not able to offer refunds for cancellation; however, you are more than welcome to send somebody in your place! Any questions, let's chat about it! Our policy is firm, but we also understand that we're all human beings. We appreciate your business. Thank you so much!!!