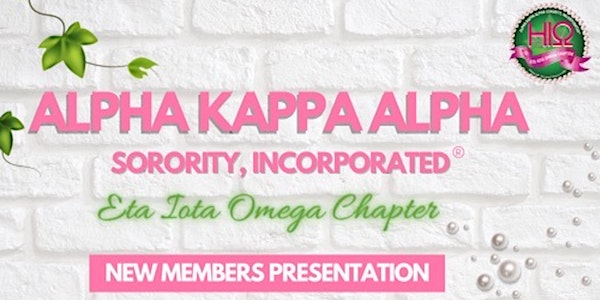 Spring 2022 New Members Virtual Presentation
Join us as we present and celebrate our newest members!
About this event
The ladies of Alpha Kappa Alpha Sorority, Inc.®, Eta Iota Omega Chapter, are excited to present our newest members! We invite their families, friends, and supporters to help us celebrate this momentous occasion. Please register for more details. The event is virtual, free of charge, and open to the public.