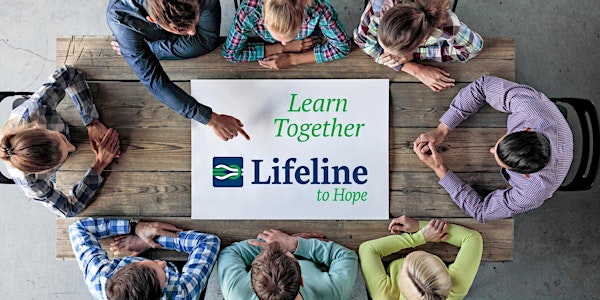 Spring 2020 Lifeline to Hope Training Course
NO CLASS ON MARCH 15 - Due to COVID-19 VIRUS ALERTS - CHECK YOUR EMAIL for more Information
When and where
Location
Chase Oaks Church - Legacy Campus 281 Legacy Drive Plano, TX 75023
Refund Policy
Refunds up to 30 days before event
Eventbrite's fee is nonrefundable.
About this event
THERE WILL NOT BE CLASS THIS WEEK - SUNDAY, MARCH 15
"Lifeline to Hope is a unique 'first of its kind' resource to train and deploy an army of caregivers — people who are able to effectively provide support, encouragement, spiritual care, and referral services on a short-term basis — connecting a life in need with a life in Christ!"
Do you have a heart for people who are hurting and broken?
Is compassion one of your spiritual gifts?
Are you a ministry leader or has God used you to come alongside others who are in deep emotional pain?
If so, then the Lifeline to Hope training program was designed just for you!
Lifeline to Hope is a national and international "gold standard" 11-week lay caregiver training and certification program that utilizes content drawn from the Keys for Living Library at Hope for the Heart, alongside the 40 years of mental health and ministry experience of course designer and lead trainer, Dr. Eric Scalise, and co-facilitator Haley Scully.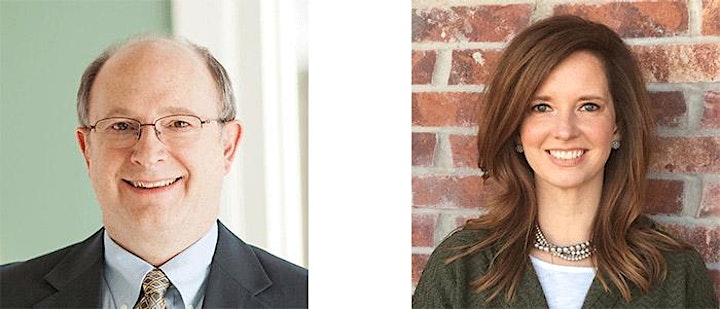 Addiction, abuse, violence, grief and loss, depression and suicide, marital and family stress… these are only some of the problems that churches face today. This is an opportunity for you to serve as a critical "first responder" within your faith community. Lifeline to Hope is a unique resource to train and deploy an army of caregivers — people just like you who are able to effectively provide support, encouragement, spiritual care, and referral services on a short-term basis — connecting a life in crisis with a life in Christ!
WHERE & WHEN:
REGISTRATION FOR SPRING 2020 IS NOW CLOSED ** PLEASE PLAN TO JOIN US FOR FALL 2020 ** CLASSES TO BE HELD AT THE HOPE CENTER, SUNDAYS 5:00 - 8:00 PM
Training will take place at Chase Oaks Church off Legacy Drive in Plano, Texas. Lifeline to Hope is structured as an 11-week core program scheduled for Sunday evenings from 5:00 – 8:00 p.m. The dates for the training are January 12, 19, and 26; (skip Feb 2); resume February 9, 16, and 23; and March 1, 8, 15, 22, and 29. A special certification ceremony will be held on Sunday, April 5 at The Hope Center, our beautiful facility in Plano.
WHAT TO EXPECT:
Participants will receive a comprehensive training manual, forms and templates that can be utilized in caregiving ministries, a signed copy of June Hunt's Counseling through Your Bible Handbook, and a beautiful Certificate of Completion suitable for framing. The training incorporates a dynamic, interactive, experiential, and hands-on environment that includes small group discussions, relevant object lessons, supervised listening skills practice, case studies, journaling exercises, and more.
Our goals are to:
EQUIP you as a competent biblical caregiver so you can more fully recognize and help meet the needs of hurting and broken people
UTILIZE faith-based training materials, sound instruction from leading experts, relevant case studies, and interactive exercises that are Christ-centered in their orientation
HELP establish a network of caregivers such as yourself who are able to assist church leaders, support existing caregiving efforts, and/or launch a dynamic lay caregiving ministry
CREATE a local community of like-minded servants who are available to one another for the purpose of support, encouragement, resources, and accountability
PRESENT you with opportunities for personal and spiritual growth, transformational and biblical insights, and leadership development.
Seating is limited, so reserve your spot before the class is full.
Join the movement today… and become a Lifeline to Hope!
The Lifeline to Hope 11-week course is brought to you by:

In 1986, God set a cornerstone for biblical hope and practical help called Hope For The Heart. Lives changed. New hope spread. A simple desire to help people navigate life challenges led to national broadcasts, counseling services, international outreach, and biblical resources on more than 100 topics spanning 36 languages in 60-plus countries.
Hope Together represents an innovative collaboration of partnerships, programs, and resources advancing hope daily.