Description
VentureCon: UVU Student Business Trade Show
Who is VentureCon for?
VentureCon is open to any students and community members who are interested in seeing what kinds of businesses and products UVU students have come up with.
What is VentureCon?
VentureCon is a one day, four hour trade show where UVU students with businesses will have the opportunity to set up a table and pitch their idea, sell their product, or otherwise work on validating their business concepts. Members of the community are invited to come and support our student businesses by providing them feedback or purchasing the students' products if you like them.
When is VentureCon?
VentureCon will be on March 27st from 10am to 2pm.
Where is VentureCon?
VentureCon is being held on the UVU Main Campus in the Hall of Flags. See below for map.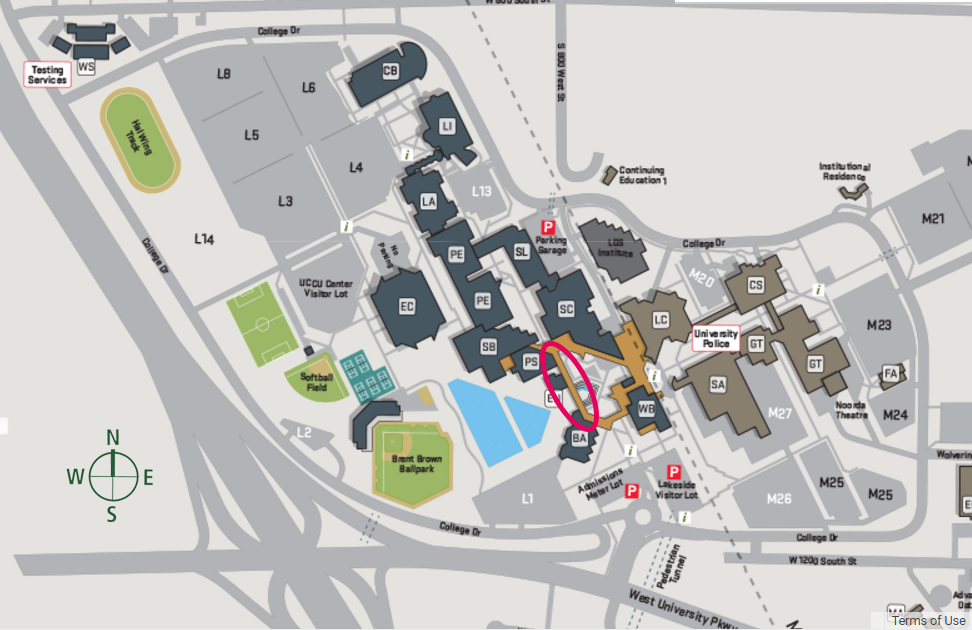 Parking
Visitor parking is marked with red Ps on the map. Visitor parking is $1 per hour. Both visitor lots are about the same distance from the Hall of Flags. Additional information about parking is available on the UVU Parking website.
Why should I attend VentureCon?
Because we have a lot of great student businesses getting up and running. The trade show will include businesses in all kinds of industries, including transportation, technology, and education.
This is a fantastic opportunity for anyone interested in supporting early stage entrepreneurial ventures at UVU.
Contact
For any questions or concerns, please contact Meagan Sanders at msanders@uvu.edu or (801) 863-5354.
UVU Student interested in showing your business at VentureCon?
Please visit http://www.uvu.edu/entrepreneurship/events/venturecon.html to apply for a table. It's free!