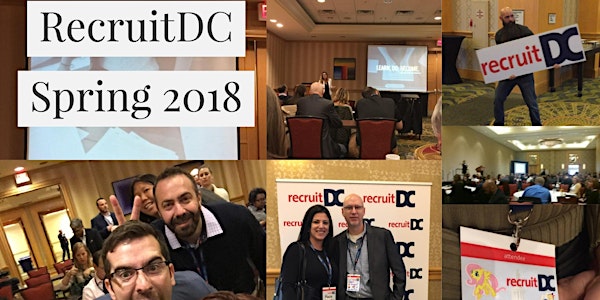 Spring 2018 recruitDC Conference
When and where
Location
Falls Church Marriott Fairview Park 3111 Fairview Park Drive Falls Church, VA 22042
Description
Calling all Recruiting Professionals...Join us at the Falls Church Marriott Fairview Park on Thursday, May 24th!
---
2018 recruitDC Spring Event Agenda


8:00

–

8:45

Registration and Networking Breakfast
---
8:45

– 9:00 Welcome Remarks
---
9:00 – 10:00 Opening Keynote
Recruit from Your Head and Your Heart
Kara Yarnot | Vice President | HireClix
To be an amazing recruiter, you need to win the minds and hearts of everyone involved in the process – your candidates, your network, your hiring managers, and your leaders. Using the best technologies and applying analytics to your recruiting is just the basis for amazing recruiting. You must stay connected to the hearts of others.
Kara will share a personal journey that reminded her how personal touch matters in creating first impressions, building your network, and staying connected to people. At the end of this session, you'll be inspired to:
Create a candidate experience that inspires people to be an ambassador for your brand
Build networks that include individuals beyond possible candidates and other talent acquisition professionals
Construct plans to follow-up and stay in contact with your network
By using your head and your heart, you'll discover that people want to include you in their journeys and you'll be a better recruiter because of it.
---
10:00 –

10:35

Break
---
10:35

– 11:45

Breakout Sessions


Track: Back to Basics
Sourcing on Social Media
Jeremy Bonewitz | Global Talent Acquisition | Stantec
This seminar is to learn and embrace social media in one's weekly sourcing and recruiting efforts. We will cover the basic 3 including using and targeting people & groups on LinkedIn and Facebook, sourcing candidates on Twitter. Besides these big 3 we touch on sites sites such as Zoominfo, Duck Duck Go, SlideShare and the use of Advanced Google Searching to source for potential candidates.
We will also cover tools that you can use to help make sourcing faster and more efficient!
Finally, we will cover resources that can help you learn about new tools, sourcing and recruiting techniques: LinkedInTalent Blog, ERE Media.com, and SocialTalent


Track: Advanced Recruiting

Talent Sleuthing in the Intelligence Community
Jo Weech | Founder | Exemplary Consultants
How do you recruit for people with clearances? In 2016, I won the HRLA Leadership Excellence award for successfully growing a software engineering firm by 30% with zero attrition on contract. All had to have full scope polys. I will share all of my secret sauces so that you can be inspired to borrow mine or create your own!


Track: Management & Strategy
Your Employer Brand IS Your Brand: Recruit Candidates & Customers with the Talent Attraction Lifecycle
Chad Norman | COO | Catch Talent
Don't just hire great people… turn them into great recruiters! When making decisions, both candidates and consumers are influenced by branding, referrals, references, and reviews. The Talent Attraction Lifecycle combines employer branding with the recruiting process to create a continuous cycle enabling your employees to become your best recruiters. We'll show you how to use every stage of the candidate lifecycle to attract talent, from careers web pages to culture-infused job descriptions, from employee referral campaigns to reputation management, from onboarding to thought leadership. When you harness the power of the Talent Attraction Lifecycle, you win the war for talent!
---
11:45

–

1:00

Lunch
---
12:45 - 1:00 Sponsor Give-Away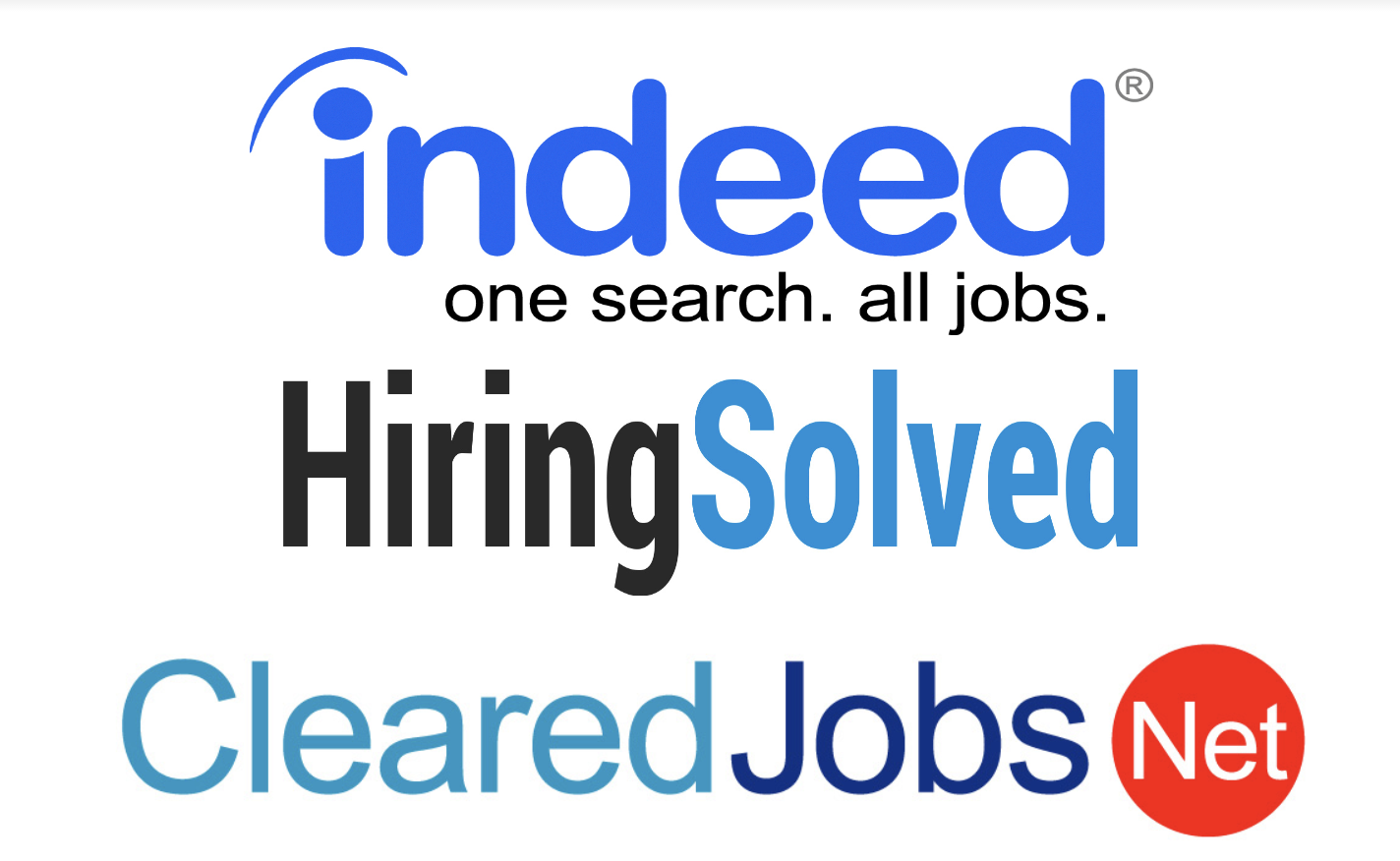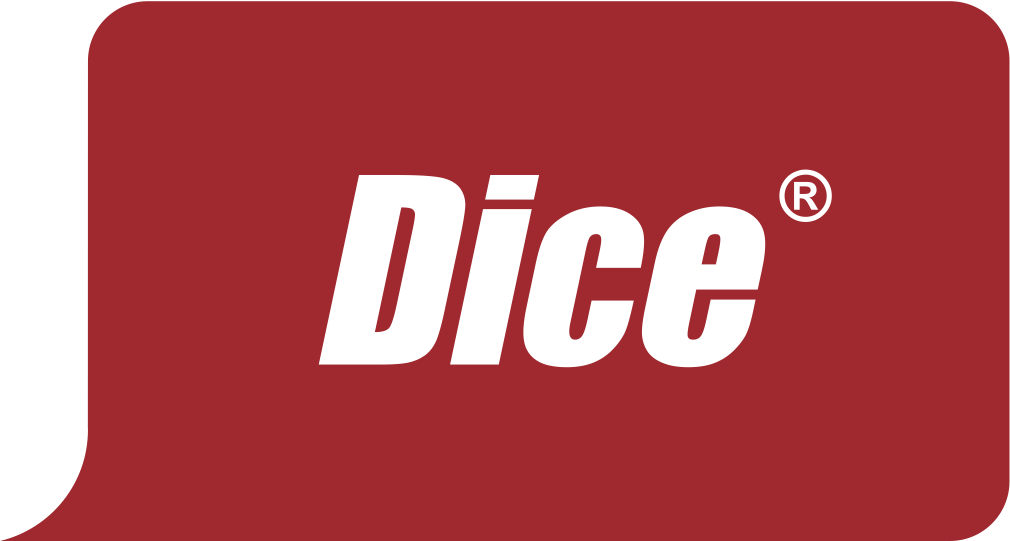 ---
1

:00

–

2:00

Breakout Sessions
Track: Back to Basics
How To Be An Effective, One Person Recruiting Team
Veronika Henderson | Recruiter | American College of Radiology
Let's get down to the bottom of recruiting, the really exciting part that goes beyond just order taking and sourcing. My session would cover smart recruiting approach to data and communication.
Learning Objectives:
1. Setting expectations with both hiring managers and candidates;
2. How and why it is important to utilize the recruiting data (I will show how to create Google Analytics accounts and run the reports);
3. Recruitment Branding
Track: Advanced Recruiting
How to Build Community to Get Clients, Candidates, Dates and Fame
Chris Comrie | Founder | Glance AI
Learn why building your network is the single best thing you can do for you, your company, and people you want to help. The rules have changed, it's not as hard as people want you to think. This talk applies to both megastars and those early in their careers.
This is for you if:
Candidates aren't answering your email, phone, InMails or DMs.
You want to show you are not a TRANSACTIONAL Recruiter or Sourcer and care about giving back.
You want to learn how to join the Recruiting and Sourcing Influencer "Gold Rush" before it's too late.
What you get:
Learn the exact steps to get in front of potential candidates and clients in a more meaningful way.
Learn the psychology of why people like to buy and nobody likes to be sold.
And what you need to learn from Justin Bieber, Facebook, and the 80/20 Principle.
Track: Management & Strategy
Gut Check: Candidate Behaviors Can Predict Quality of Hire
Ryan Healy| Founder & President| Brazen
There is no doubt predictive analytics can play a big role in helping talent acquisition teams target the best candidates for their organizations. However, without statisticians or business analytics professionals on the team, making sense of all the data can be next to impossible. Learn how recruiting teams can learn more about candidates from the behaviors they display. Gain insight into leading organizations' recruiting processes that enables top talent to find them as opposed to the other way around.
---
2:00

– 2:10 Break
---
2:10 – 3:15 Closing Keynote
Talent Acquisition Leadership Panel

Teresa Green, VP, Talent Acquisition, MicroStrategy
Christine Temple Gaspar, Global Human Resources, Audi of America
Peter Brooks, Senior Director, Talent Acquisition, Northrop Grumman
Beth Skoletsky, VP, Human Resources, WBB, Inc.
Day to day we all have our roles and responsibilities, but what about the big picture? How do you support your overall organization to meet the needs that your leadership is striving to fulfill? We will chat with four talent acquisition leaders – two from government contracting and two from the commercial sector on how their teams can best support them. We will also discuss how you chart your course if you want to become a leader as well.
---
3:15

– 4:15 Innovation Lab or Networking
You have always wanted to know more about sourcing so here it is! A hands-on sourcing session hosted by Susanna Frazier, two-time SourceCon Hackathon champion. She will show you some of her tips and tricks on sourcing. She might even have a few tips on finding cleared candidates. Now, not everyone will want to be part of the Innovation Lab, so you can also use this time to begin you afternoon networking!
---
4:15 - 4:30 Closing Remarks
As we close the conference, we will work as a community to give back. We will again take the time to write career tips and encouragement to transitioning military members and then provide these to local veteran organizations who distribute them to our troops.