Description
Please join us at the
2018 Spring All Faculty
Learning & Assessment Experience
Registration will begin at 8:00am.
Substantial breakfast will be available at 8:00am in the Rio Conference Center only and the event begins at 8:30am.
The General Session will feature a College wide assessment update and "RioChats" from your colleagues. Department breakouts will immediately follow the General Session.
If you are able to attend, please click "register," and proceed throughout the registration process.
If you are unable to attend, please still click "register," select your Department and select "I WILL NOT attend."
Additionally, if you are interested in presenting a RioChat, please be sure to indicate that on the registration form.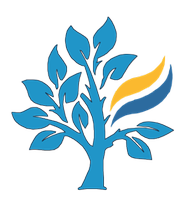 Resources available:
Adjunct Faculty Professional Growth ~ Career Services ~ Counseling Services ~ Library ~ MCCCD Fiscal Calendar ~ Outstanding Adjunct Faculty Appreciation ~ Professional Development