Spring 2014 Health Officer Meeting

Wednesday, March 19, 2014 from 9:00 AM to 4:00 PM (EDT)
Event Details
Please join the Indiana State Department of Health in hearing important updates, the national and state public health agenda, the future of public health in Indiana, and much more at the Spring 2014 Health Officer Meeting:
Health Officer Meeting - Spring 2014
Wednesday, March 19, 2014
9:00 a.m - 4:00 p.m.
Fort Harrison State Park - The Garrison Conference Center
6002 North Post Road, Indianapolis, IN
State Health Commissioner William VanNess, M.D. will provide opening remarks.
Keynote Speakers: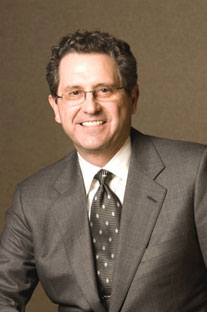 William C. VanNess, II, MD, is the Indiana State Health Commissioner. Dr. VanNess was appointed by Governor Mike Pence as the Indiana State Health Commissioner on January 14, 2013. He has served as a member of the Executive Board for the Indiana State Department of Health from 2006 to 2012. Dr. VanNess has 39 years of health care experience in Indiana, including 24 years in active practice as a board certified family physician. Dr. VanNess is passionate about the mission, vision, and top public health priorities of the Indiana State Department of Health.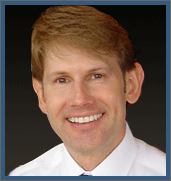 Craig Thomas, PhD, is the Director of the Division of Public Health Performance Improvement within the Centers for Disease Control and Prevention's (CDC) Office for State, Tribal, Local and Territorial Support. Dr.Thomas develops and leads a division focused on providing guidance and strategic direction on a system of performance and accountability to improve state, tribal, local, and territorial public health performance and health outcomes. He has supported the planning, development, and management of public health programs and evaluation projects at the national, state, and local levels.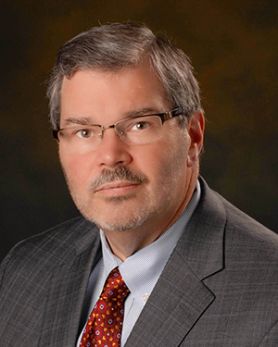 Paul K. Halverson, DrPH, FACHE, is the founding dean of the Indiana University Richard M. Fairbanks School of Public Health in Indianapolis. Prior to his appointment as State Health Officer, Dr. Halverson served in senior management roles at the U.S. Centers for Disease Control and Prevention including as senior advisor in the office of strategy and innovation, senior scientist and director of the division of public health systems development and research, director of the CDC's World Health Organization's Collaborating Center for Public Health and director of the National Public Health Performance Standards program.  
Jim Turner, DO, serves as the Medical Director of the Richard G. Lugar Center for Rural Health at Union Hospital. He served on the Union Hospital Board of Directors, the Marshall Schools Foundation Board, and as Deputy Commissioner of Health for Vigo County. He currently holds teaching faculty appointments for the Indiana University School of Medicine, the University of Illinois College of Medicine and the Union Hospital Family Medicine Residency. He has been the recipient of the Union Hospital Weinbaum Award for Excellence in Education and the Distinguished Hoosier Award by Governor Daniels for his volunteer commitment to St. Ann Clinic. Dr. Turner is Board Certified in Family Medicine and Certified in Addiction Medicine.
Joan Duwve, MD, MPH, has just been named the Association Dean for Public Health Practice at the IU Richard M. Fairbanks School of Public Health. She will also hold the position of Clinical Associate Professor in Health Policy and Management. She has been honored to serve the State of Indiana as the Chief Medical Officer at the Indiana State Department of Health, and will continue to consult with ISDH as part of her responsibility to bridge academic public health and public health practice. She  has a strong interest in injury prevention and infectious diseases/immunizations. She co-chairs the State Suicide Prevention Advisory Committee and the State Prescription Drug Abuse Prevention Task Force. She has served on numerous committees and boards, including the State Child Fatality Review Team, the State School Safety Advisory Committee, the Indiana Cord Blood Bank Board of Directors, the Medicaid Advisory Committee and the Mental Health and Addiction Prevention Advisory Committee. Dr. Duwve championed the expansion of school immunization requirements in Indiana, resulting in a doubling of Indiana's adolescent immunization rates in 3 years. She has worked diligently to expand access to immunization services at local health departments and pharmacies.  
Craig A. Moorman, MD, serves as the Health Officer for the Johnson County Health Department, a position he has held since 1989. Dr. Moorman is currently the Medical Director for Especially Kidz and President of the Johnson County Medical Society. Since 1980, he has owned a private pediatric practice located in Franklin, Indiana. Dr. Moorman conducted his undergraduate studies at Wabash College, graduating in 1973 with a Bachelor of Arts in chemistry. He then attended Indiana University's School of Medicine and earned his Doctor of Medicine in 1977. Following this milestone, Dr. Moorman completed his pediatric residency at Riley Hospital for Children at IU Health from 1977 to 1980. From his years of experience, Dr. Moorman is well versed in best practices for local health departments.
Objectives: 
Learn of new practices to strengthen rural health system and public health to support population health.

Educate community partners on sources of credible data and methods for addressing prescription drug abuse at the population level.

Describe population health as a proactive strategy to reduce complications associated with reactive care.
 Agenda: The agenda is located in the "News & Updates" section. 
For additional information email LHDinfo@isdh.in.gov or edeitch@isdh.in.gov.
We look forward to seeing you!

To purchase tickets:
STEP 1: Choose the ticket type and quantity needed.
STEP 2: If paying by credit card, click the  ORDER NOW button and complete the registration information.
If paying by check, click the "Show other payment options" link below the ORDER NOW button and the click on Pay Offline and complete the registration information.  Please send a check or money order in the amount of $35.00 plus a $1.74 processing fee = $36.74 to the address below prior to the event.
PAYMENT ADDRESS:
Indiana State Department of Health
Attention: LHD Outreach Division-Health Officer Meeting
Indiana State Department of Health 
2 North Meridian Street
Indianapolis, IN 46204
Parking: There is free parking provided at The Garrison. Please park in the parking lot at the front of the building.
Overnight Accommodations: If you are traveling from out of town and would like to stay overnight the night of March 18, the room price is as follows:
Single Room (8 total available): $97.99
Double Room (2 total available): $102.99
When & Where

The Garrison at Fort Harrison State Park
6002 North Post Road
Indianapolis, IN 46216


Wednesday, March 19, 2014 from 9:00 AM to 4:00 PM (EDT)
Add to my calendar
Organizer
Mission:
To promote and provide essential public health services.
Vision:
A healthier and safer Indiana.
ISDH Core Values:
Health Promotion and Prevention

Vaccines - providing for those who can't afford

Equitable Care - community health centers

Vital Records

Health Protection

Regulatory

Food

Environmental

Laboratory

Collaboration with Local Health Departments

Data collection, analysis, and information dissemination

Evidence-based best practices for public health promotion, training, and health care quality
Agency Strategic Priorities:
The Indiana State Department of Health believes that the following agency priorities will have the most impact on the way it operates and on its ability to deliver on its Mission and Vision:
Decrease disease incidence and burden

Improve response and preparedness networks and capabilities

Reduce administrative costs through improving operational efficiencies

Recruitment, evaluation, and retention of top talent in public health

Better use of information and data from electronic sources to develop and sponsor outcomes-driven programs

Improve relationships and partnerships with key stakeholders, coalitions, and networks throughout the State and the nation
2017 Top Public Health Priorities:
Combat the opioid epidemic

Reduce Infant Mortality

Increase childhood immunizations (19-35 month olds primary focus)

Reduce Adult Obesity

Reduce Adult Smoking
317-234-2785