Spotlight: Social Engagement as a Customer Acquisition Strategy

Wednesday, May 23, 2012 from 6:30 PM to 9:00 PM (PDT)
Event Details
Social Engagement as a Customer Acquisition Strategy: Your customers engage in it, you've invested in it, now it's time to understand how to utilize it. Join us as we put the spotlight on The Next Web, Microsoft BizSpark, RewardMe, TaskRabbit, ModCloth, Photojojo, and talkTECH Communications. Learn how our expert panelists are dominating social media and gaining customers in the process. Our panelists will also discuss which social media platforms were the best to engage their customers, social media insights and their best practices.  
Be ready to engage with our panel as well as Tweet in questions #spotlightBH

Where:  BarrelHouse (80 Tehama, San Francisco, CA 94105)
When: Doors Open at 6:30pm 
Hosted Bar: 6:30 - 9pm
Panel Discussion & Q/A: 7 - 8pm
Networking: 8 - 9pm or longer


The Line Up...
Host/Moderator:  Rebekah Iliff, Co-Founder/CEO of talkTECH Communications (@talkTECHcomm)

Guest Moderator:  Hermione Way, Director of Video at The Next Web (@hermioneway)

Panelist:  Ashley LaFerriere, Social Media Specialist at ModCloth  (@modcloth)
Panelist:  Lauren Sherman, Social Marketing Manager at TaskRabbit  (@taskrabbit)

Panelist: Kiran Umapathy, PR Manager for Photojojo (@photojojo)

Panelist: Douglas Crets, Microsoft Developer Evangelist for BizSpark (@bizspark)

Panelist:  Yu-kai Chou, Founder/CEO of RewardMe (@RewardMe)

Panelist:  Ryan Bloomer, Business Development Manger at Blumberg Capital (@BlumbergCapital)



Spotlight at the BarrelHouse, hosted by Pereira & O'Dell (@pod_connect) and Premier (@premiersf). This new series of networking events brings you a unique blend of thought provoking discussions with valuable networking opportunities. All Spotlight events are exclusively held at the iconic BarrelHouse, taking your networking experience to the next level.

Attendee Twitter Handles
@podlola
@santoro_alexis
@ttcrebekah
@laurensherman
@JulieAnneHerrin
@webwallflower
@noellemac
@joseph_morris
@chrisamccoy
@ramikorhonen
@AnnaOnTheWeb
@samlutz5
@katiepietrelli
@kristineholst
@kingkwin
@marylizmcc
@jkretch
@keeganwaslike
@klassy
@ilovenetworking
@toddburch
@laradavila
@nikki_lindrren
@farlandowell
@gs99designs
@xozai
@spacemonkeymike
@thenickfrost
@finallysunny
@bas_premiersf
@ajmizes
@laurlocke
@sfrecruiterjl
@vantheman408
@katers8
@shannonnolde
@mindymaschmeyer
@alempart
@susiecrumpler
@bhansensc
@rodriguefouafou
@astegro99
@tsgconsumer
@cdetlefsen
@GAINfitness
@erinrae
@Bloomspot
@fliptop
@ImagtineThatSf
@tmcleod3
@laurlitaa
@yesitsneha
@mori_kun
@JoshuaNah
@AshleyLaurel
@Johnbeadle
@wheart6
@bioniclearner
@sharewithnicole
@TechSf
@eb007
@lindawatkins
@MaxZuckerman
@robertyau
@ayonyc
@modifywatches
@shadyjd
@philippberner
@JustJustineLi
@luxrco
@HostAnIntern
@poppyeliz
@hediehhaghighi
@joinclearslide
@axelletess
@kevincru2
@julesfaas
@EASchnell
@dbducci
@tanyasalah
@genejo
@mysublime
When & Where

BarrelHouse
80 Tehama St
San Francisco, CA 94105


Wednesday, May 23, 2012 from 6:30 PM to 9:00 PM (PDT)
Add to my calendar
Organizer

About Pereira & O'Dell:
Pereira & O'Dell is a full-service and award winning advertising agency with world-class professionals in design, digital, branding and strategy. The agency's 105 staffers make up offices in San Francisco, New York and São Paulo, Brazil.  Honors include:  Creativity A-List 2011 Creative Magazine, Agency A-List Standout Agency 2011 Advertising Age, Agency of the Year (under 150) 2010 Advertisting Age, Creative Agency of the Year 2010 OMMA Magazine and Agency of the Year West 2009 Adertising Age.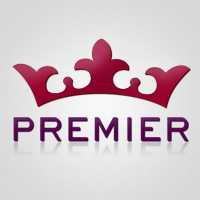 About Premier:
Premier, a trusted advisor for search and placement in the Bay Area, specializes in the areas of Administrative, Sales, Technology and Temporary & Contract.  We help Best-in-Class companies build strategic teams for corporate profitability.  Striving to find our clients the top talent as well as find our top talent an environment where they will thrive is our top priority.  Honors include:  Inc. 5000, Bay Area's Top 100 Owned Companies, Bay Area's Top 100 Fastest Growing Companies, Bay Area's Top 100 Privately Held Companies, Bay Area's Top 25 Largest Staffing Firms.