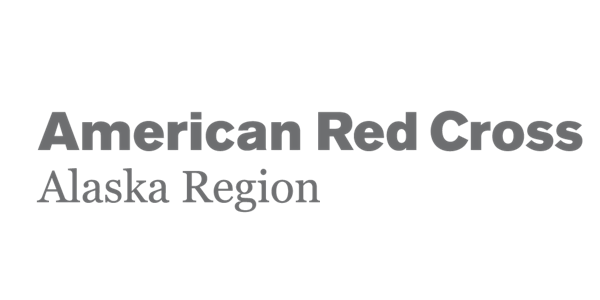 Spotlight on Service- American Red Cross of Alaska
Join us for our Virtual Volunteer Fair. This month we will talk about the Disaster Action Team and their important roles in the Red Cross.
By American Red Cross of Alaska
When and where
Date and time
Tuesday, April 4 · 6 - 7pm PDT
About this event
Be a source of refuge and support when disasters strike! Fires and storms are unexpected, but you can join one of our local teams that are trained to respond to emergencies.
This position supports the Regional Disaster Cycle Services department of Alaska with potential for deployment. Disaster Action Teams provide 24-hour emergency response to local disasters, particularly house fires, ensuring that those affected have access to resources for basic necessities such as food, shelter and clothing. DAT Members participate in all DAT program support and capacity building activities necessary to ensure effective service delivery during a DAT response.
For each monthly event, we will discuss volunteer opportunities and ways to get involved with a different Line of Service within the American Red Cross of Alaska- this month we are putting a spotlight on our Disaster Action Team (DAT)!
**Participants who attend this event will automatically be entered into a raffle. After the event, a winner will be announced by Volunteer Services to receive a prize from our local region. **
If you are unable to make it one of our Virtual Volunteer Open Houses, please reach out to Jocelynn Cobb to schedule a time to meet one-on-one.
Jocelynn Cobb, Volunteer Recruitment Specialist, Alaska Region
Phone: 907.791.0882
Email: jocelynn.cobb@redcross.org