Location
Dell Medical School - Health Learning Building
1501 Red River Street
Austin, TX 78701
Description

Interested in starting a company, investing, or just curious about the current state of innovation in Houston? Then YOU are invited to "Spotlight on JLABS" at the Dell Medical School - Health Learning Buiding on March 27th to meet, greet, and see short presentations on some of our standout companies. Space is limited, so don't miss out!

Did you know that JLABS @ TMC is home to nearly 40 emerging companies? On March 27th, the head of JLABS Texas, Tom Luby, will give a presentation cover questions such as "What is JLABS?" "Who is JLABS?" and most importantly "Why JLABS?". Following Tom's presentation will be two companies that have come to JLABS in Houston from Austin and San Antonio, furthering the initative that we are not only JLABS @ TMC, but JLABS Texas. Join us to see how they're moving innovation forward, in Houston and all over the great state of Texas. Please note that the presentations at this event will include publicly available, non-confidential information only.

Speaker:
Tom Luby, Ph.D. | Head of JLABS, Texas, Johnson & Johnson Innovation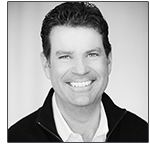 Tom is theHead of JLABS, Texas. Previously, Tom was the Senior Director of New Ventures at Johnson & Johnson Innovation, Boston where he focused primarily on cardiovascular & metabolic; infectious diseases and Vaccines; and neurobiology. Prior to joining the Johnson & Johnson Family of Companies, Tom was the Sr. Director of Research Ventures at Shire Human Genetic Therapies. In this position, Tom played a central role in the evaluation, diligence, and deal processes across a number of successful early-stage investments in the rare disease space. He was member of the BOD at Armagen Technologies, led the collaboration with Nimbus Discovery, and was instrumental in establishing and leading the alliance that Shire put in place with Atlas Venture. Prior to this, Tom held a variety of research and development roles in both start-up and mid-sized biotech. He has worked on multiple discovery through Phase II programs in infectious disease, oncology, immunotherapy, and monogenetic disorders. His experience includes pre-clinical development, early-stage portfolio oversight, licensing, due diligence, company formation, alliance management, and key opinion leader outreach. Tom received his BS in Biology from State University of New York, his Ph.D. in Immunology from Tufts University, and was a post-doctoral fellow in yeast genetics at Harvard School of Public Health.
Connect with Tom:

Presenting Companies:
Cible | Oncology | Austin, Texas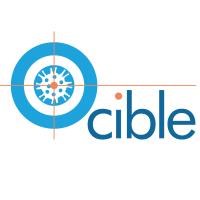 Cible develops a novel platform of well tolerated, MRI-detectable cancer therapeutics that target drug-sensitive and drug-resistant solid tumors.
Cible is a preclinical-stage cancer drug company that solves the major problems of traditional cancer therapy through the implementation of a tumor localizing drug platform. Cible's first lead candidate, oxaliTEX, is found to be well tolerated, tumor localizing, and overcomes platinum drug resistance in pharmacological human cancer models. These attributes have high value in multiple indications that do not respond to platinum or biologicals, such as immunotherapies. Cible's platform is generalizable and not limited one solid tumor type. Cible's technology platform will provide a transformative benefit in the standard of care for cancer patients with solid tumors and greatly improve patients' longevity and quality of life.
Vitanova | Oncology | San Antonio, Texas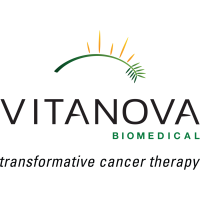 VNB has developed an energy-based therapeutic utilizing the photo activation of a caged H+ carrier, o-nitrobenzaldehyde (NBA), to produce significant reductions in pHi causing rapid apoptosis (programmed cell death) within the cancer tumor. Our compound, a cancer-specific targeted upconverting nanoparticle (UCNP) coupled with NBA is injected intratumorally or intravenously (dependent upon tumor location) and allowed to diffuse into the tumor. The tumor is then exposed to a beam of infrared light externally (through the skin) or intratumorally utilizing fiber optics depending upon the tumor location. This exposure to light triggers the cancer cells to rapidly become highly acidic internally. This high-level of cell acidity causes immediate apoptosis. Additionally, rapid intracellular acidosis promotes increased immunogenicity of the dying tumor inducing a long-lasting cascade of tumor-specific immunity.
This event is presented in partnership with:



Agenda:
11:00 AM | Registration Opens
11:30 AM | Presentation - Tom Luby
11:45 AM | Q & A
12:00 PM | Company Presentations
12:30 PM | Networking Lunch
1:30PM | Program Close

Who should attend:
This workshop is ideal for inventors in academic centers and hospitals, and early stage healthcare start-ups in the pharma, medical device, consumer health and digital innovation areas.

Fees:
FREE | There is no cost to attend this workshop, but pre-registration is required.

Location:
Health Learning Building Auditorium
Dell Medical School
1501 Red River St