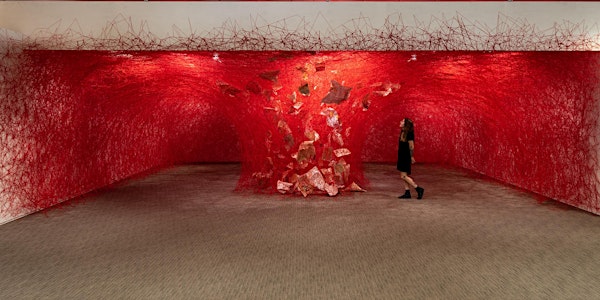 Spotlight on Hawai'i Contemporary
East-West Center Gallery Curator Annie Reynolds in conversation with Katherine Don, Executive Director, Hawaiʻi Contemporary
About this event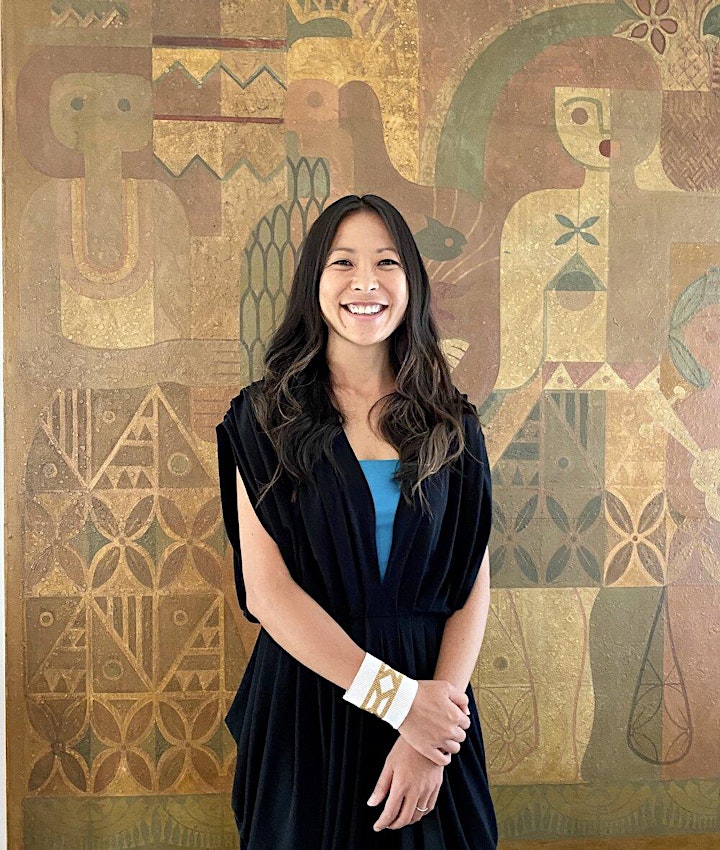 Sunday, February 7, 2:00–3:00 p.m. (Hawai'i Standard Time)
Please join us for our next EWC Gallery virtual program, "Spotlight on Hawaii Contemporary -- Why does Hawaiʻi need a Triennial?" - a conversation with Katherine Don, Executive Director, Hawaii Contemporary.
Born on Maui, Katherine Don brings over 15 years' experience with contemporary art in Asia, working to promote cross-cultural exchange between artists and patrons primarily in New York, Beijing and Hong Kong.
As a longtime Board member of the Honolulu Biennial Foundation, she now serves as the Executive Director of Hawaii Contemporary as the organization evolves from a biennial format to present the Hawaiʻi Triennial 2022.
Read her full bio here.
EWC Gallery
Since its founding in 1960, the East-West Center has received hundreds of gifts of art, architecture, and artifacts reflecting the richness and diversity of Asia, the Pacific, and the United States. These gifts have been donated by heads of governments and institutions, alumni chapters, professional colleagues, scholars, EWC students and staff. In keeping with the Center's mandate to promote better relations and understanding among the people and nations of these regions, the works in the EWC Permanent Collection serve an educational purpose and are also inspirational works of great beauty.
"Beyond the Surface" features Collection artworks that were directly gifted to the Center by artists-in-residence, fine art students, and visiting artists. The exhibition features a diverse range of works from the traditional to the contemporary, of various subjects, themes, styles, and techniques. Taken together, these works illustrate the history of artistic engagement at the East-West Center. Behind each piece, there is a story to be told—the vision of the artist and their connection to the East-West Center.
The first curator at the East-West Center was Jeannette "Benji" Bennington, whose vision led to the creation of the East-West Center Gallery in 1995. In the1980s and 1990s, Bennington ran a vibrant exhibition series that often included artist residencies and works by visiting artists. A majority of the works featured in "Beyond the Surface" date back to this era. The exhibition also highlights new acquisitions gifted to the Center in 2020. Many of the artists drew inspiration from their experiences in Hawai'i, which are expressed through their work in various ways. Featured works include artists from American Samoa, Aotearoa (New Zealand), China, India, Indonesia, Japan, Malaysia, Myanmar (Burma), Pakistan, Palau, South Korea, Taiwan, and the United States including Hawai'i.
* * *
While the East-West Center Gallery remains closed to the public due to COVID-19, "Beyond the Surface" will be presented as a virtual exhibition.
The EWC Gallery Sunday Spotlight series features virtual presentations by artists and specialists related to specific artworks in the exhibition. These programs will be featured about twice a month on Sundays at 2:00 p.m. (Hawai'i Standard Time).
Stay connected to find out about upcoming events:
Eventbrite: ewcarts.eventbrite.com
Event photo: Installation view of Crossroads (2019) by Chiharu Shiota, Honolulu Biennial 2019
Photograph by Christopher Rohrer, courtesy of Hawaiʻi Contemporary