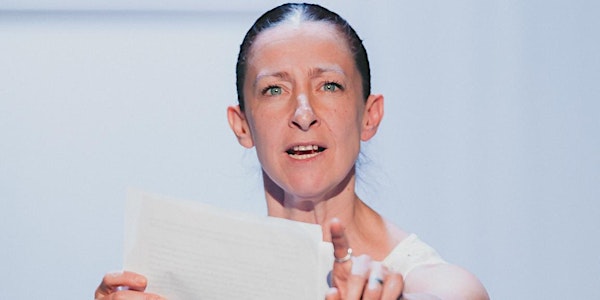 Spotlight on Contemporary Spanish Theater: In the other Room
This new series will present works by contemporary Spanish female playwrights Paloma Pedrero, Laila Ripoll and Yolanda García.
When and where
Location
Former Residence of the Ambassadors of Spain 2801 16th St NW Washington, DC 20009
About this event
Spanish theater is a reflection of the land where it is created: culturally rich, and diverse. Rooted in a strong tradition of theater coming from the XVI century, contemporary Spanish theater is a blend of voices and styles exploring the issues of our time. SPOTLIGHT ON CONTEMPORARY SPANISH THEATER is a new initiative organized by the Cultural Office of the Embassy of Spain, in collaboration with Estreno Contemporary Spanish Plays and AENY - Spanish Artists in New York to provide a platform for unheard stories to D.C. audiences.
IN THE OTHER ROOM [En la otra habitación] by Paloma Pedrero
In the Other Room (2011), translated by Iride Lamartina-Lens (Estreno Contemporary Spanish Plays, vol.36, 2013), was a Finalist in the Best Play category of the 2012 Valle-Inclán Prize. This intimate, two-character play highlights the complexities of the ever-evolving mother/daughter relationship faced with the daunting challenges of the present time. It is a current story of an undocumented phenomenon still unfolding among today's generation of mothers and daughters as they strive to integrate change into their relationship without forfeiting their sacred bond of solidarity and love. It rises out of the depths of feminine experience and insight as it dares to expose some of the darker aspects of the new-age mother/daughter relationship that is often threatened by rivalry, narcissism, and unrealistic expectations of one another.
Paloma Pedrero (1957)- is recognized as one of Spain's leading playwrights and directors. Author of more than thirty plays, spanning four decades of continuous production, her theater has been nationally and internationally acclaimed, translated into more than twenty languages, widely staged in major cities around the world, and published by top publishing houses like Cátedra. Over the years, Estreno Contemporary Spanish Plays has dedicated four volumes to her theater (volumes 6, 19, 30 and 36), thus distinguishing Pedrero as one of the most prominent and requested authors in the series.
Important Information (please read carefully)
A reservation on Eventbrite is mandatory, printed tickets are not required.
Seating is available on a first-come, first-serve basis.
Doors open 20 minutes before posted showtime.
Ticket holders will have access to the event while space is available. A reservation does not guarantee admission.
Ticket holders should arrive at least 10 minutes prior to the start to guarantee seats.
No Late Seating, ticket holders may not be allowed to enter 15 minutes after posted showtime.
Right of admission reserved.
If you need special assistance, please contact us at contact@spainculture.us.
How to get there:
The best way to arrive is by public transportation. The closest Metro station is Columbia Heights (Green and Yellow line). Limited metered and two-hour zoned parking is available in the surrounding neighborhoods. Public parking garage is available at DC USA Shopping Mall (Columbia Heights Metro Station).
Subscribe to our Newsletter to never miss an event by SPAIN arts & culture in Washington DC.