Description
Online ticket sales for this event are now closed.
Tickets will be on sale at the door so please join us!
Picture yourself in a room full of friendly, fun people all out to
have a good time and build better communities in Baltimore!
Sounds like fun, right?!
...BVU's GIVE Program invites you to...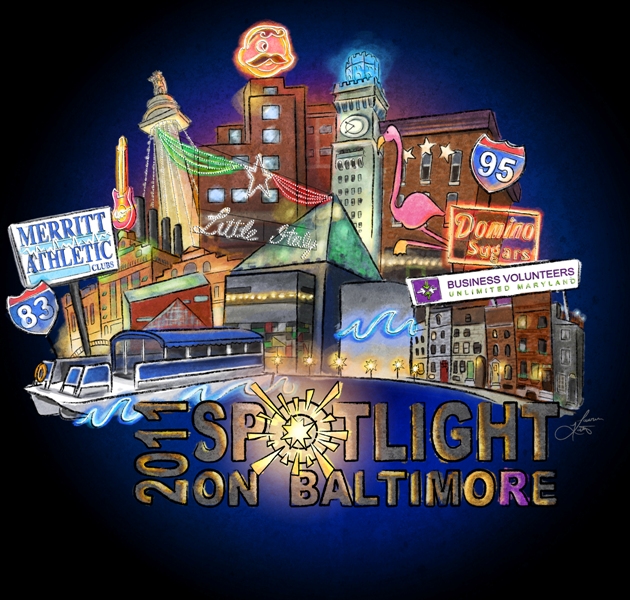 Check out our online auction:
http://bit.ly/biddingforgoodGIVE
Join Business Volunteers Unlimited's GIVE Class for Spotlight on Baltimore! This is your opportunity to party for good, for civic leadership, for a better tomorrow!
This festive fundraiser features a silent auction, trivia, improv acts, music and dancing, lots of drinks and lots of food, and a super fabulous VIP gift bag filled with swag from all of your favorite places in Baltimore!
We are sure that you will have a blast but you will feel even better knowing that your generous contributions will support Business Volunteers Unlimited Maryland (BVU)'s GIVE Program. GIVE is a Baltimore-based professional development program that cultivates civic leaders to build better communities. Your support will help create this city's next generation of leaders.
BVU is a nonprofit organization committed to strengthening the community. BVU trains and places professionals on nonprofit boards and offers guidance to companies on civic engagement and employee volunteer activities. Through our programs, over 126,000 people and counting have helped strengthen hundreds of nonprofit organizations while serving our community.
Want to sponsor this event?
Contact Rachel Shuster (rshuster@bvumaryland.org)
You must be 21 years of age or older to attend this event.