Workshop for startups and developers exploring the Android Automotive platform
About this event
Zoom link to the event: https://us02web.zoom.us/j/86276967165
We're excited to invite you to a workshop led by top experts from Google, Polestar and Volvo Cars, exploring the Android Automotive platform and its pivotal position in the future of driving experience.
The workshop will take place on Tuesday, October 12th, between 6:00 pm - 7:30 pm IST / 5:00- 6:30 pm CET / 11 am - 12:30 pm EST
The following top speakers will lead the Drive TLV workshop: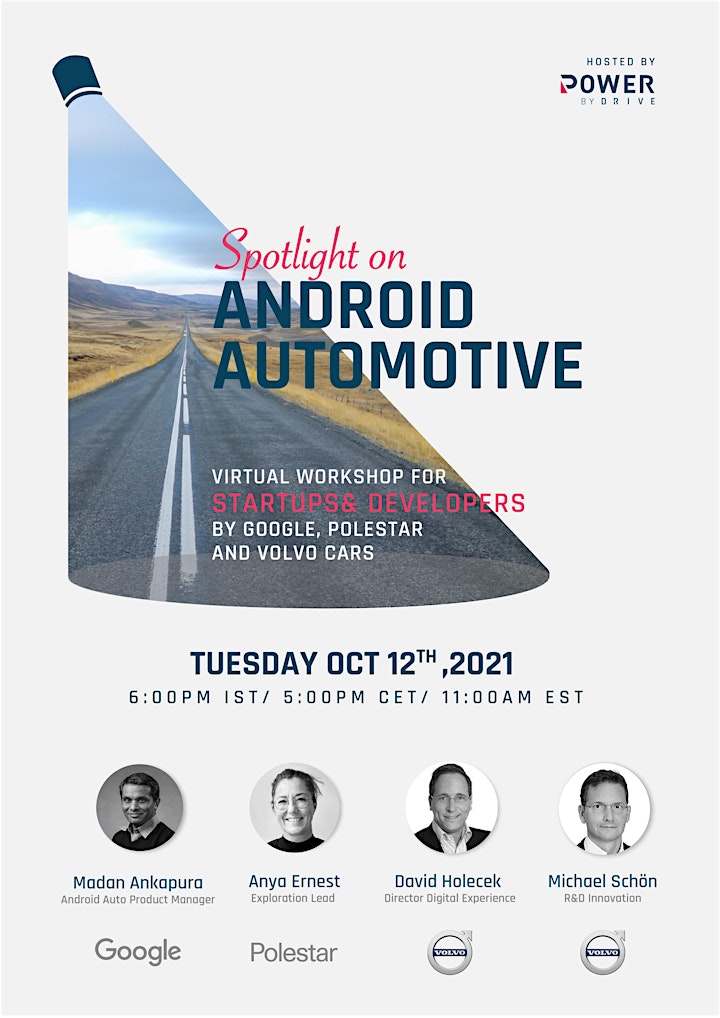 Organizer of Spotlight on Android Automotive
DRIVE-TLV is a unique innovation hub focused on smart mobility. We leverage our in-depth knowledge of the Israeli hi-tech ecosystem to handpick the most promising smart mobility startups and enhance their business with strategic guidance. On the other end, we form and maintain strong partnerships with industry-leading global mobility enterprises.
Finally, we create perfect matches between our startups and our industry-leading partners, generating value for both.