Spotlight: LA Tech Fall

Thursday, October 27, 2011 from 7:00 PM to 10:30 PM (PDT)
Event Details
TechZulu and The Entrepreneurship Association at UCLA's Anderson School of Management are pleased to announce Spotlight: LA Tech Fall. Spotlight: LA Tech is part of a quarterly demo series that will highlight the finest technology entrepreneurship in Southern California. We're looking for companies with new technology to demonstrate (or better yet, those with upcoming launches they wish to promote among savvy peers).
After months of submissions and the amazing help from our judges, the Spotlight is shinning down on awesome companies that were born right out of Southern California. For those who still might be wondering what Spotlight: LA Tech is all about, It's a screening room for new technology homegrown in our region. It's a gallery of great entrepreneurship. It's a toast to those who build and innovate. It's a gathering of friends and tech enthusiasts of all stripes.
Join TechZulu as we celebrate LA's most exciting tech creations of the moment with the brightest digital minds and engineering talents this side of Fresno. There are still a few tickets left for you to be part of what will surely be an amazing night.
This Spotlight takes place Thursday, October 27, at UCLA Korn Hall. The evening will consist of a series of live stage demonstrations guaranteed to impress and inspire new ideas among all in attendance. Followed by a FREE cocktail and apps reception for all attendees.
And now without further ado I present the Spotlight: LA Tech Fall Companies:
SuperDemo
TechZulu will be conducting a fireside chat with Mike Jones and we would love to get a few of our audience questions into the interview.  Just let us know in the comments below a question you would want us to ask Mike for you.
Mike Jones is an Internet executive, investor and advisor located in Los Angeles. A long-time entrepreneur, Mike founded his first successful Internet company in college and since then, has founded, built and sold numerous online and mobile businesses. His experience and expertise in both large and small companies focuses on strategy, growth, and operational efficiency resulting in many successful investor outcomes.
Most recently Mike Jones served as the CEO of Myspace. In this role, Mike oversaw global business strategy and operations for Myspace, Myspace Music, and Myspace Mobile, which included board and strategic roles with Myspace China and Myspace Japan. During his tenure, he was responsible for the relaunch of Myspace, one of the most high-profile turn-around challenges in the industry. This included stabilizing a historically negative traffic and user trend, reducing the operational cost of the business by nearly 90 percent and pivoting the product from its legacy as a social network to a social entertainment destination.
Spotlight Companies
Earbits is an online radio platform where artists, labels and concert promoters bid for airtime on a per-song-played basis, and use the exposure to sell their music, event tickets and more. It's the first performance-based marketing platform specifically designed for the music industry.
Mingle is a networking service that uses location to discover and create relevant connections.

Parking In Motion (PIM) is a provider of dynamic and real-time parking data. PIM offers comprehensive coverage in 500+ cities in the US, Canada, and Europe by providing rates, hours, entrance points, and occupancy information. Additionally, the database includes on-street meter and sign restrictions in the top 26 US markets.
InVenture is next stage microfinance - focusing on providing expansion capital. Leveraging mobile application and online platform.
GumGum was founded in 2007 when a team of seasoned Internet entrepreneurs realized web site publishers were missing out on valuable revenue by not monetizing their image-based content. As a result, the team transformed the advertising industry with the creation of the first in-image ad network. This groundbreaking model gives publishers a completely new monetization stream and provides brands the opportunity to reach highly targeted mass audiences.
Parking Information
Follow the instructions on the map and when you pull into Westwood Plaza follow the signs to Parking Lot 4

View Larger Map
From the 405 Freeway, exit on Sunset Boulevard and continue east about 1.5 miles to the Westwood Plaza entrance of campus. Turn right onto Westwood Plaza and continue straight ahead to the ramp leading underground to Parking Structure 4.

From P4, exit the parking structure and follow the walkway located south of the Anderson Complex to the main south steps, between Building B (Gold Hall) & Building C (Entrepreneurs Hall) on the map. If you prefer an elevator, take the ground level entrance on the west side of Building B. Signs will direct you to Korn Hall. 
AGENDA
7:00 – 7:45pm – check-in
7:45 – 7:55pm – introductory remarks
8:00 – 8:25pm – 5 five-minute demos, followed by brief Q&A for each company
8:25 – 8:55pm – "Superdemo"
9:00 – 10:30pm – cocktail reception and networking
Diamond Sponsor

CallFire provides Voice and SMS Solutions to over 40,000 customers including political groups, non-profits, insurance agents, small business owners, and marketers. Headquarted in Santa Monica, CA, CallFire is dedicated to providing high-availability systems, intuitive user interfaces, furious developer support, and unparalleled customer care in order to transform how companies do business.
Gold Sponsor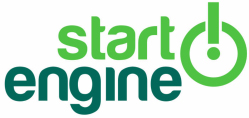 Howard Marks is a 30-year industry entrepreneur, having co-founded juggernaut Activision as well as Acclaim Games. After its acquisition by Playdom, he was most recently head of the Acclaim studio and Sr. VP, Strategic Planning at Disney Interactive Media Group.  Howard is now CEO of Gamzee, a new social game company building games for the new Facebook mobile platform.  Last week Howard announced he has formed Start Engine, an incubator located in Westwood and focused on helping entrepreneurs become successful in 90 days.
Community Sponsors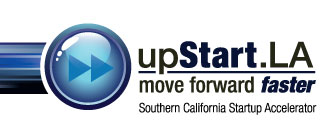 upStart.LA is a startup accelerator based in Los Angeles that helps tech entrepreneurs get their business up and going. We offer an intensive three-month program and provide up to $18,000 of seed capital, extensive mentorship and a shared work environment to help entrepreneurs go from idea to product to fundable business.  Applications are now open for the January 2012 program.

The Hybrid Group is passionate about making useful things with technology. Based in Los Angeles, we are software developers and designers that specialize in Ruby on Rails, JavaScript, Cloud Computing, Mobile Development, Application Design, and most importantly, helping you solve problems.
We've also created Kanbanpad, the happiest project management tool on Earth, and Clutch, which helps track projects from 15 different systems all in one place.

Treatsa hand delivers fresh baked cookies, brownies, and more throughout Los Angeles. Every item is delivered the very same day it's baked and you can taste the difference. Treatsa provides a great alternative to ordering online flowers as a gift. Treatsa also offers corporate services and can be used for client gifts, employee rewards, or to sweeten an office meeting. Check out Treatsa and send a
fresh baked gift basket today, straight from the oven to your door.

Demeter Interactive is a digital marketing and communications firm based in Los Angeles, California. The firm has a strategy-based approach with a strong focus on technology and high-quality content. Co-Founded by Jesse Bouman and Gaia Dempsey, the company serves technology startups and companies with a focus on sustainability.

Tech Coast Angels is actively seeking great startups to fund. Providing more than just money, TCA brings connections, knowledge, mentoring and operational assistance to bold early-stage entrepreneurs with game-changing ideas.
The Coloft is a space for entrepreneurs, independents, startups, programmers, designers, professionals, and awesome people in general. Because putting all of us together results in amazing things –together we are even more brilliant than we are alone.

Idealab continues to explore a range of technology frontiers. New models for improving the search experience are at the core of several companies currently growing inside of Idealab. Moving beyond the Internet, we have spawned companies with breakthrough technologies in robotics, renewable energy and automotive design and production among others. Idealab also continues to partner with leading venture capital firms and other strategic investors to provide the resources to maximize the potential of these companies.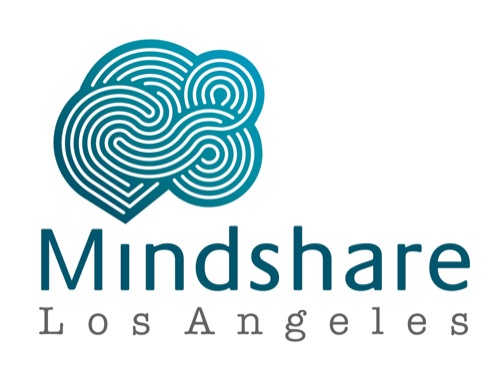 Mindshare LA was founded as means to elevate the public discourse and to provide a welcome change from the typical bar scene.
The brand promise is to service curiosity and to help provide a sense of belonging in one of America's iconic cities.

Giving out discount codes for (gs), (dv), or (ve) servers and a few extra goodies to all who signup for the event!
(mt) Media Temple, Inc. is a web hosting and virtualization service provider headquartered in Los Angeles, California. Since 1998, the company has provided businesses around the world with reliable, professional-class services to host websites, email, business applications, and other rich Internet content.


ProjectFresh was founded in 2002 as a platform to launch projects and companies that have a shared set of goals:
To galvanize community and to promote cross-pollination.
To inspire and facilitate personal and cultural growth.
To explore how new technologies impact society.
We achieve these goals by designing experiences that mix disciplines, such as Mindshare LA; bringing together people with diverse skills to create unique companies like Syyn Labs; or twisting together the unexpected, as in the charitable-meets-public-improv exploits of The Tuxedo Tyrants.

CitySourced is a real time mobile civic engagement platform. CitySourced provides a free, simple, and intuitive platform empowering residents to identify civic issues (public safety, quality of life, & environmental issues, etc.) and report them to city hall for quick resolution; an opportunity for government to use technology to save time and money plus improve accountability to those they govern; and a positive, collaborative platform for real action. A picture tells a thousand words and CitySourced makes it snap. 

Chill is a place for people to watch video together. We've been saying all along, "everything is better with friends," and this applies to watching video. And the thing is, you already know this to be true. How many times have you swiveled your laptop around to show friends or colleagues a funny clip on YouTube? Or emailed a video clip to a sibling or friend across the country just to put a smile on their face? It happens every day. This is exactly the analog behavior we're attempting to mimic on Chill.
Our goal is to create a simple, fun and social environment for people to express themselves through the sharing of video.
Want to Sponsor?
We currently have sponsorship slots open If you would like to be part of this amazing event and show your support for TechZulu.  Contact us at sponsor@techzulu.com.
Sponsorship Opportunities for Events, and other channels
Sponsored giveaways and contests
Custom ad deals and partnerships
Past SuperDemo @ CalTech

CODA Automotive is a privately held company headquartered in Santa Monica, California that designs, manufactures and sells electric vehicles and lithium-ion battery systems purpose-built for transportation and utility applications. Their vision is to be the key technology provider to reduce global dependence on oil and the harmful social, economic and environmental consequences that follow. Their focus is green technology. Their team is a small group of technology-minded innovators who are committed to doing things differently — from automotive design, manufacturing and distribution, to service needs and the entire customer experience.
Past SuperDemo @ USC
SuperDemo presented by Michael Schneider of Mobile Roadie.  Michael will speak about the mobile landscape, why its important, along with giving a presentations about his company and why he chose to build it here in Los Angeles.  Mobile Roadie is a platform that allows anyone to quickly, easily, and inexpensively build and manage an iPhone, Andriod, Blackberry app. Mobile Roadie supports many interactive features like photo galleries, streaming music that can be linked for purchase on iTunes, YouTube videos, a fan wall, through which you can post comments and photos and also share them with your friends and even live stream viewing capabilities to name a few. Mobile Roadie's also provides access to an intuitive CMS which makes updating photos, video, managing comments, and posting news an easy process.
Past SuperDemo @ UCLA
SuperDemo presented by Dan Gould of Namesake. Namesake aims to create a better way to match and route opportunities that come across your desk every day. Create a network on the platform by importing your Twitter and Facebook contacts. You can then post jobs, recommend people for opportunities, connect people with each other and more.
Past SuperDemo @ CalTech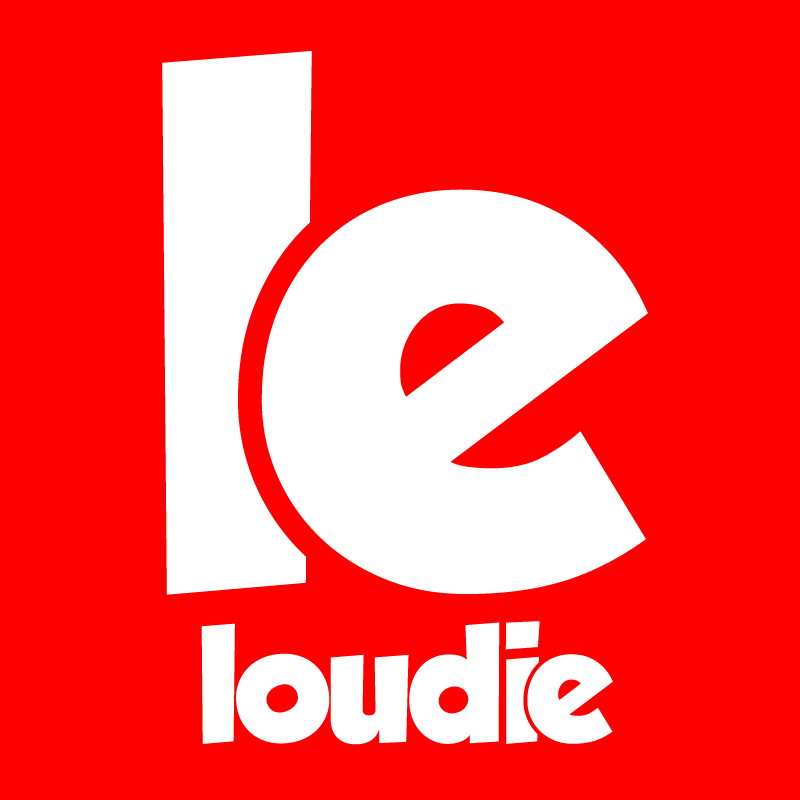 Loudie allows you to communicate about your favorite artists and concerts on your phone regardless of your location.  It gives music companies a direct pipeline to market their products and services to music fans.  We've partnered with Red Light Management which manages talent like Dave Matthews Band, Phish, Tim McGraw and about a hundred other artists and Songkick who is providing us with 100,000 concert listings.
LawPivot is a legal Q&A website enabling companies, especially startups, to confidentially receive crowdsourced legal answers from highly qualified lawyers for a fraction of the cost. Additionally, the site allows lawyers to market their legal services by sharing expert advice and engaging in discussion.
IPPLEX researches and develops pioneering cross-platform applications and services focused on interactive communication – between people and the information, contacts and places they need to access through their mobile phone, PC, and other devices. Our global and diverse team of engineers, scientists, and researchers with world-class expertise in video conferencing, object recognition, object tracking, and augmented reality is committed to continuous innovation and fostering an entrepreneurial culture that will accelerate the commercialization of our revolutionary technologies.
HowSimple just launched into beta a next generation browser and desktop manager named andi (Advanced Numerous Document Interface). andi lets you 1) multitask on screen with live panels and transition to and from multiple task sets, 2) browse offline docs and apps in the same multitask environment as online activities, and 3) organizes and manages unlimited panels and queues in a single active session. andi also lets users share text, photos, videos, live panels, and soon even comprehensive queues consitsting of offline and online content in all of your popular social sites including Facebook, Twitter and Tumblr.

Gickup is a browser-based, group video chat-based gaming service where people can play new social games, meet friends and have fun. As with TV, it's also a destination where users can watch others play a game. However, unlike with TV, if at any point a user desires, he/she can jump in the queue and challenge the winner(s) of the last game. We solve the private parts problem by requiring users to log in, yet we keep the social serendipity and social discovery that Chatroulette made popular by allowing any user, registered or not, to watch games. This way the voyeurism elements are preserved but done so that can't be harmful to others.
Past Spotlight Companies @ USC
Graphight is the ultimate networking tool. By aggregating all of your existing address books and professional networks, it tracks who you know and how well you know them so that you can systematically enhance the value of your business network.
Smartvark is a deal-hunting personal assistant! No more junk – just the deals that match your tastes. They are lining up some awesome deals and exclusive events for their debut in Los Angeles, sign up now to be first to get an invite when they launch in your area.
QLess replaces physical lines and waiting rooms with virtual, mobile lines. Customers can enter the line from their cell phones, touch screen kiosks, or the Web. Or, employees can add them to the line from QLess Queue Manager. Customers can roam freely while they wait.
QLess sends them an SMS or calls shortly before their turn arrives.

daqri is unparalleled augmented reality technology mixed with QR code capabilities.
Past Spotlight Companies @ UCLA

Distribber.com is a new-model flat-fee distribution service that places independent films on digital sales platforms such as iTunes, Netflix, Amazon, Hulu and Cable VOD while allowing filmmakers to keep 100% of their revenue.

Social Annex creates "Social software" that plugs into eCommerce sites and helps monetize Social Media as an online marketing channel for them.
Social Annex widgets plug right into eCommerce sites with 1 line of code and allow them to recognize their influential visitors and make these influential visitors market to their friends/followers on behalf of the site to drive quality referral traffic back to the site.

TekTrak is a smartphone security company that developed software which allows users to accurately track their lost or misplaced phone, and remotely secure any private or sensitive data stored on the device.

Geni is solving the problem of genealogy by inviting the world to build the definitive online family tree. Using the basic free service, users add and invite their relatives to join their family tree, which Geni compares to other trees. Matching trees are then merged into the single world family tree, which currently contains nearly 40 million ancestors and living users. Pay services include enhanced research tools as well as keepsake products created from family tree data. Geni welcomes casual genealogists and experts who wish to discover new relatives and stay in touch with family. Geni is privately held and based in Los Angeles, California.

Zugara is a Los Angeles based Augmented Reality Software developer that's been in business since 2001. They develop proprietary software that works in real time to "augment" the world around you with digital data, hence the term "Augmented Reality". One example of such a solution would be our proprietary E-Commerce Augmented Reality Software, "The Webcam Social Shopper".
As a company, their mission is simple and to the point: harness our collective knowledge, passion and creativity to develop Augmented Reality Software that improves the way people experience life.
Attendee List
Sort by:

Date

|

First Name

|

Last Name
When & Where

UCLA Anderson School of Management
110 Westwood Plaza
Los Angeles, CA 90095


Thursday, October 27, 2011 from 7:00 PM to 10:30 PM (PDT)
Add to my calendar
Organizer
TZ Tech Crawl Brougt To you By: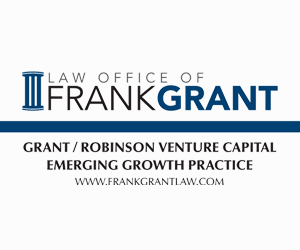 Based in Los Angeles, California, TechZulu is an independent news organization delivering an insightful story of the technology industry by showcasing the very people creating it. Our mission is simple: to discover, cover and connect you with vetted technology resources in the Southern California ecosystem and beyond. A pioneer in live Web television, TechZulu engages millions of viewers through real time reporting at conferences and its weekly news show, TechZulu Live. TechZulu also offers production services for conferences and events, and runs the Spotlight Series highlighting promising new technologies. Follow TechZulu on Twitter at @TechZulu and Like us on Facebook at www.facebook.com/techzulu.  
Venue Partners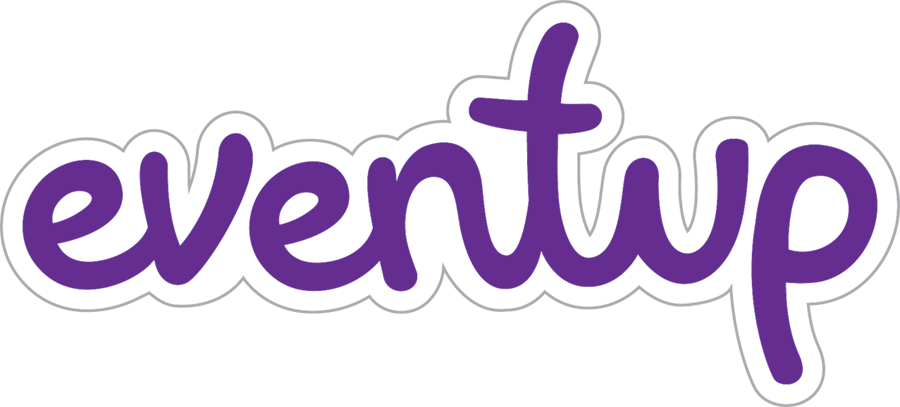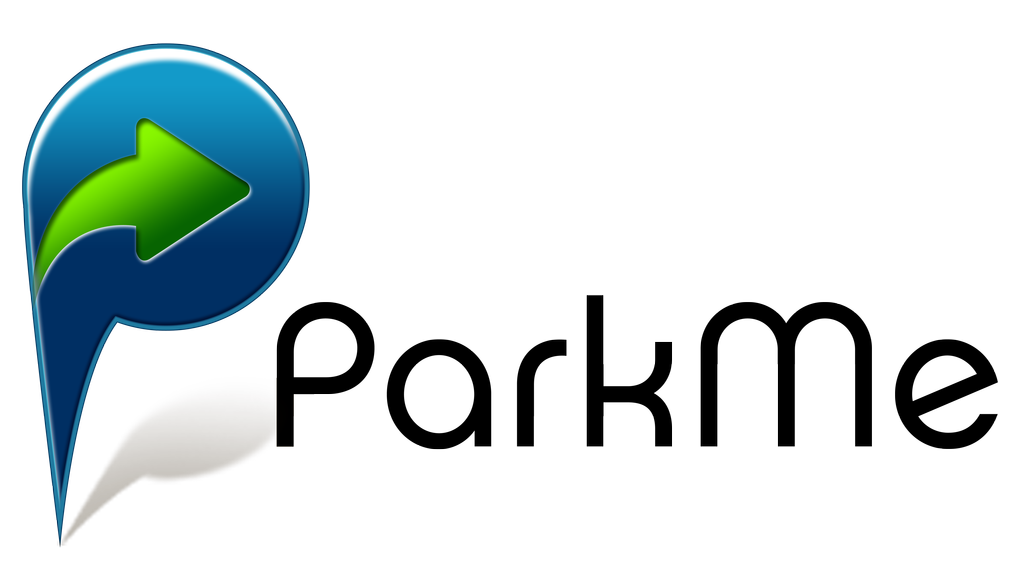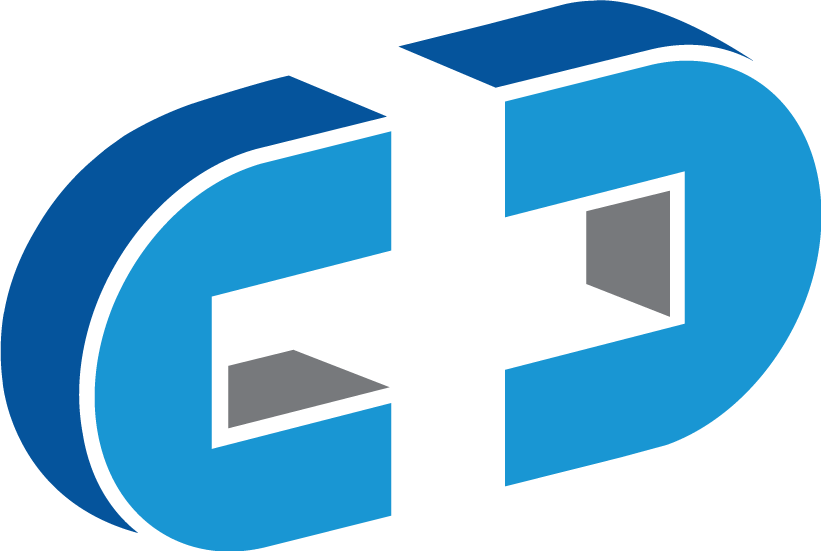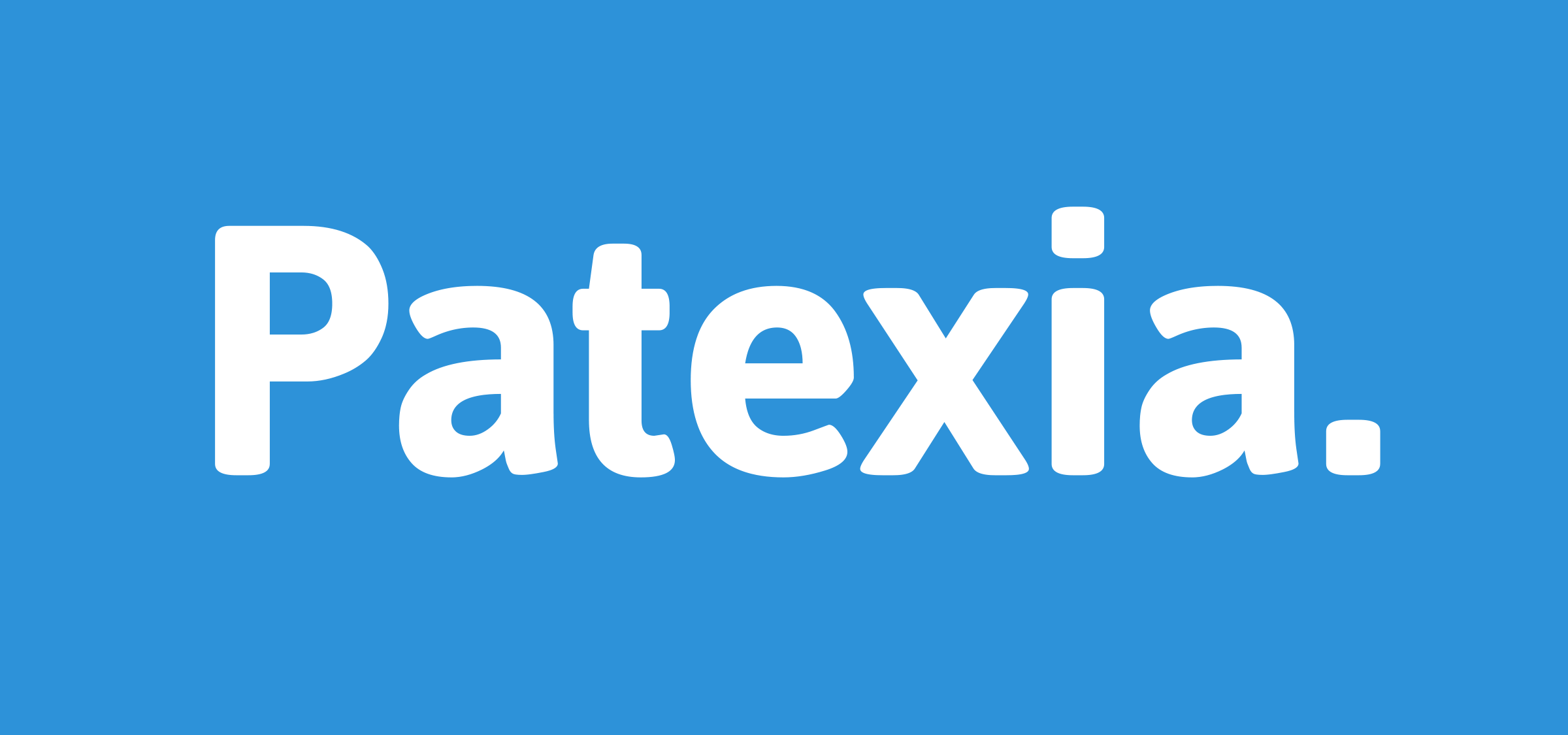 Mobile Partners