Description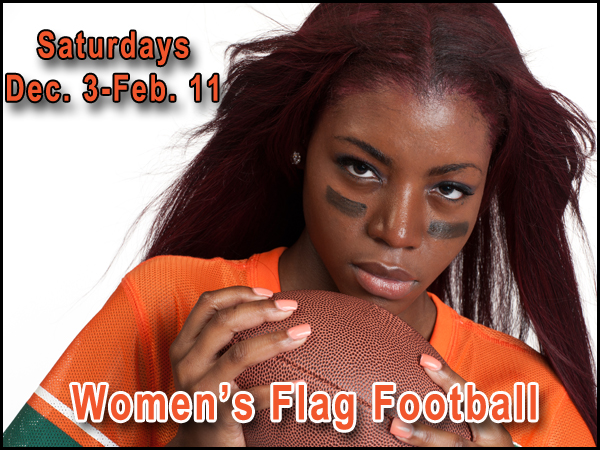 Women's Indoor Flag Football League
Ages 18 and Up
Starting Saturday December 3rd Womens Adult Flag Football will return to the SportsPlex.
The Season will run from December 3rd 2016 -February 11th 2017, on Saturdays. Depending on how many teams are registered the time availability will be either shortened or lengthened to accommodate all the games played each week.
The registration fee is $750 per team, with a minimum of 15 participants per team. That's $50 per player for 8 games.Additional fees ($15-$20 per player) will be assesed to cover the refereeing costs for the season. This will be decided before the first week of games once we have a full league.
Each team must assign a team captain who will oversee each team, and will be responsible for all the registration forms and fees when completing the final registration here on Eventbrite.
NO INCOMPLETE REGISTRATIONS WILL BE ACCEPTED. ALL FEES MUST BE PAID BEFORE THE FIRST GAME ON December 3rd

You must wear mouth guards, fill out a Sports Plex liability waiver, and sign a code of conduct form in order to participate.
Assigning referees to the games and disciplinary actions will be handled by the WIFFL director and Sportsplex management.
Business sponsorships are recommended and encouraged to help offset the costs of registration fees and to help pay for referees during the season.