Description
Invitation:
Sports Innovation (SPIN) FINAL
A Global Innovation in Sports Competition
during Taipei 2017 Summer Universiade Games


We invite you to discover the next startup which will impact the world of Sports in a global competition taking place during FISU World Conference on Development through Sport in the Taipei 2017 Summer Universiade Games.
HYPE Foundation, a global platform connecting and investing in sports innovation is initiating another Sports Innovation (SPIN) Final competition, with a focus on all Sports innovation sectors in partnership with FISU, (The International University Sports Federation), University of Taipei - the hosting partner of the event and Global Sports Innovation Center powered by Microsoft.
This competition will crown the Most Innovative Sports Startup - leading up to the grand prize, largescale exposure and the opportunity to impact the world of sports.
The 10 chosen most innovative startups will pitch their companies to leading figures from top Sports and Tech Brands, Investors, the Olympic and Academy Community and our esteemed Jury. (See list below)
The final will take pace on the opening day of the FISU World Conference on Development through Sport.
The application is open until July 20, 2017, for sports startups that bring innovative solutions to this arena - apply for the competition here


---
Event Agenda
15:30 - Reception + Startups Expo
16:30 - Competition begins!
18:00 - Jury will go out
18:15 - Announcing the winner
18:30 - Competition Ends


---
Jury Members


Head of Jury
​Prof. Paolo Bouquet, University of Trento and FISU expert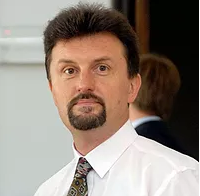 Mr. Leopold Senghor , FISU Vice-President and Vice-Chair of the Education Committee.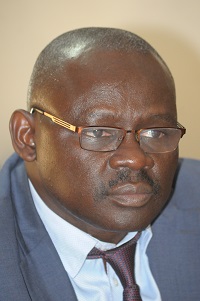 Simon Hsu, Project Director, BYOC Smart Products at Acer Inc.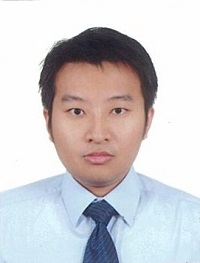 Lily Kuan, Director of Yahoo Taiwan E-Commerce Account Development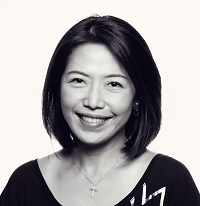 Prof. Li-Ju Chen, Associate Professor, University of Taipei (UT)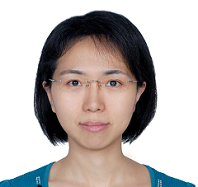 Mr. Mike Laflin, CEO & Founder, Sportcal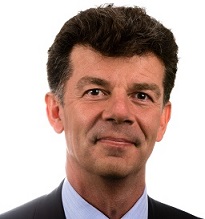 Prof. Tim T.Y. Ting, Associate Professor, University of Taipei (UT)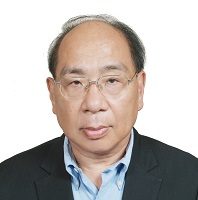 ---
Organizing Partners


HYPE Foundation
The HYPE Foundation formed the largest sports innovation ecosystem with over 20,000 leaders and key decision makers in the field of sports, including sports and tech global brands, academia, investors and startups. In 2017 HYPE Foundation will conduct 6 global Sports Innovation (SPIN) Finals alongside major global sports events, acceleration programs, running the TOP 50 Program, that incorporate the most innovative startups in the world of sports. HYPE Foundation is the impact division of MG Equity partners, (EMGI), a British investment house, operating since 2003, a Member of the IHUB.EU - A European Union organization. For more details
Please Watch the video from SPIN FINAL alongsdie UEFA Champions League Final here.
please visit - www.hype-foundation.org
About FISU
Founded in 1949, FISU (International University Sports Federation) is an organisation dedicated to university sport and the promotion of excellence in mind and body. Balancing elite sport competition and academic studies, the student-athletes participating in FISU events are today's stars and tomorrow's leaders. FISU has three core sport properties: the Summer and Winter Universiade and the World University Championships. The Summer and Winter Universiade are international multi-sporting and cultural festivals held every two years, gathering student-athletes aged 17-25 from over 170 countries. FISU's other major sporting events are the World University Championships (WUC), single-sporting events which are held in the years between the Universiades. www.fisu.net
About University of Taipei
Being the oldest university in Chinese Taipei, established since 1895, University of Taipei (UT) with more than a hundred years of history in education has been contributing plentiful influential achievements in the development of sport. Since its affirmation of reestablishment after August 2013, UT began a significant reform to endeavor for the excellent education with global view and continued to attract top students and international participants in line with our current mission to be a world-class research university. www.utaipei.edu.tw
About Global Sports Innovation Center powered by Microsoft
Global Sports Innovation Center (GSIC) has a primary goal of improving the value chain of the Sport industry by leveraging the most advanced technologies, enabling business connections, and becoming a worldwide reference for the sports industry, from start-ups to enterprise organizations. Located in downtown Madrid, the center provides technology services, solutions and programs that meet the needs of many audiences, including students, entrepreneurs, governments, and industries. With this aim, Global Sports Innovation Center facilities have different areas focused on their specific needs. At its core, the Global Sports Innovation Center is set up as an open space for networking & business development, demonstration of cutting-edge solutions both Business to Customer and Business to Business, collaboration, job creation and the foundation of a robust sport ecosystem. As a non-profit organization, the Sport GSIC has financial support from strategic partners and associates. For more details please visit - sport-gsic.com