Description
Invitation:
Sports Innovation (SPIN) Final
SPIN FINAL - Innovation in Sports & Football Competition
Taking place alongside the UEFA Championships League Final
We invite you to discover the next startup which will impact the world of Football and Sports in a global competition taking place at Cardiiff University!
HYPE Foundation, a global platform connecting and investing in sports innovation is initiating another Sports Innovation (SPIN) Final competition, with a focus on Sports & Football innovations together with Cardiff University - the hosting partner of the event.
This competition will crown the Most Innovative Sports Startup - leading up to the grand prize, largescale exposure and the opportunity to impact the world of sports.
The 10 chosen most innovative startups will pitch their companies to leading figures from top Sports and Tech Brands, Investors, the Football Community and our esteemed Jury. (See list below)
The final will be held in the near proximity of the UEFA Championships League Final venue
---
Event Agenda
9:00 - Reception + Startups Expo
10:30 - Competition begins!
12:00 - Jury will go out
12:15 - Announcing the winner
*Schedule may change
---
The application is open for sports startups that bring innovative solutions to this arena
- Sports and Football startups - apply for the competition here
---
Jury Members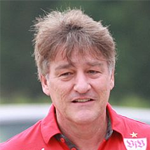 Head of Jury
Bernd Wahler - Ex-Adidas CMO, VFB STUTTGART President


Guy Laurent Epstein - Marketing Director, UEFA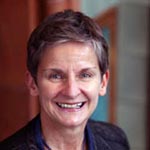 Prof. Laura McAllister - Cardiff University Wales Governance Centre, Public Policy & Wales Governance Prof.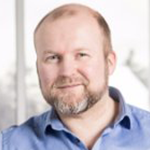 Marco Suvilaakso - Chief Strategy Officer at Polar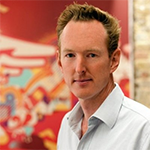 Jamie Heywood - Director Electronics at Amazon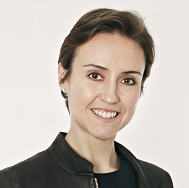 Teresa Aguilar - Management Board, Global Sports Innovation Center powered by Microsoft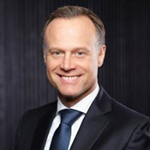 Stefan Wagner - SVP, Global General Manager, Sports & Entertainment, SAP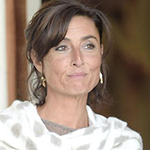 Nathalie Iannetta Sabattier - Govern & Social Affairs Chief Advisor, UEFA

Claus-Peter Mayer - VP Global Sports Marketing Football at Adidas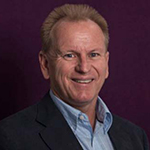 James Skinner - Director, Institute for Sport Business, Associate Dean Enterprise, Loughborough University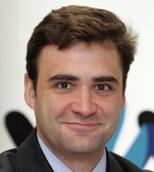 Javier Sobrino - Strategic Planning & Innovation Director FC Barcelona
---
About SPIN Final
Sports Innovation Global Competition, will include a networking session prior to the main competition that will include 10 pitching startups, esteemed jury and VIP audience within the sports tech and Football influencers & leaders.

---
Organizing Partners
HYPE Foundation
The HYPE Foundation formed the largest sports innovation ecosystem with over 20,000 leaders and key decision makers in the field of sports, including sports and tech global brands, academia, investors and startups. In 2017 HYPE Foundation will conduct 6 global Sports Innovation (SPIN) Finals alongside major global sports events, acceleration programs, running the TOP 50 Program, that incorporate the most innovative startups in the world of sports. HYPE Foundation is the impact division of MG Equity partners, (EMGI), a British investment house, operating since 2003, a Member of the IHUB.EU - A European Union organization. For more details please visit - http://hype-foundation.org
Cardiff University
Cardiff University is an ambitious and innovative university with a bold and strategic vision located in a beautiful and thriving capital city. Our world-leading research was ranked 5th amongst UK universities in the 2014 Research Excellence Framework for quality and 2nd for impact. Cardiff University is committed to providing an educationally outstanding experience for our students and to recruiting students from all strata of society. Our global community, reputation and partnerships are at the heart of our identity. Our ambition is to form tightly knit collaborations with international universities in order to promote research, share best practice in teaching and management, and establish our position as a global university. Driven by creativity and curiosity, we strive to fulfil our social, cultural and economic obligations to Cardiff, Wales, and the world. For more details please visit - https://www.cardiff.ac.uk
About Amazon Launchpad
Amazon Launchpad is a unique programme that showcases cutting-edge products from startups to millions of Amazon customers. They make it easy for startups to launch new products on Amazon and get them discovered, by using Amazon's world-class ecommerce expertise, global infrastructure and powerful marketing tools.
Since its launch in July 2015 in the US, the program has expanded to UK, Germany and France in Europe and India, China and Japan in Asia, thus giving participating start-ups from around the world access to customers in these countries. For more details please visit - http://www.amazon.co.uk/launchpad/
About Global Sports Innovation Center powered by Microsoft

Global Sports Innovation Center (GSIC) has a primary goal of improving the value chain of the Sport industry by leveraging the most advanced technologies, enabling business connections, and becoming a worldwide reference for the sports industry, from start-ups to enterprise organizations.
Located in downtown Madrid, the center provides technology services, solutions and programs that meet the needs of many audiences, including students, entrepreneurs, governments, and industries. With this aim, Global Sports Innovation Center facilities have different areas focused on their specific needs.
At its core, the Global Sports Innovation Center is set up as an open space for networking & business development, demonstration of cutting-edge solutions both Business to Customer and Business to Business, collaboration, job creation and the foundation of a robust sport ecosystem. As a non-profit organization, the Sport GSIC has financial support from strategic partners and associates. For more details please visit - http://sport-gsic.com