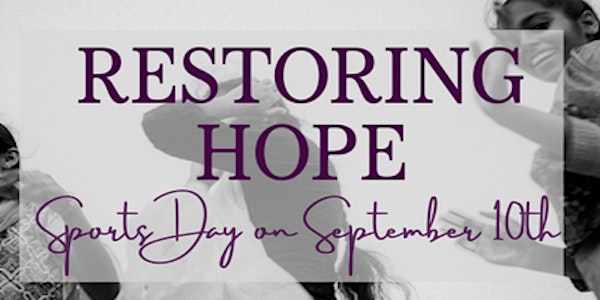 Sports Day for Restoring Hope
On September 10th we are asking for you to be active for education with Restoring Hope!
About this event
Restoring Hope's care network now has 700+ children supported in families, discipleship and education support. There's so much more potential to help students in South Asia learn their way out of poverty through Sports Day on September 10th. Give your time by advocating on this day. Peer-to-peer fundraising is how teams can raise $1,500 each to send one college to school this academic year. Our goal is to support our 250 college students who are currently enrolled in higher education. Be active for education by:
hosting a team fundraiser like a 5k walk/run in your city,
participate in an activity solo such as taking a bike ride, hiking, roller blading --or--
bring friends together for a game like soccer or volleyball.
On Sports Day September 10th, the activities are limitless.
Who you play for is what counts.
Let's get active on this campaign now. Start here www.restoringhopeasia.org/sports-day

Start raising awareness by sharing this Eventbrite page. Don't forget to get all the details on our main campaign HQ page on our website. Start here to get active for education www.restoringhopeasia.org/sports-day