Sports Betting and Gaming

Friday, March 22, 2019 from 8:00 AM to 4:00 PM (EDT)
Event Details
In recognition of National Problem Gambling Awareness Month, DELAWARE COUNCIL ON GAMBLING PROBLEMS presents
The 3rd Annual | PROBLEM GAMBLING AWARENESS CONFERENCE


For mental health professionals; collegiate coaches, compliance directors and athletic advisors; school teachers, counselors and administrators; and social workers, recovery specialists and all others interested in learning about problem gambling and gaming.


DID YOU KNOW?
Delaware was the first state to implement full-scale sports betting after the Supreme Court ruled that it was legal.
NCAA surveys suggest rates of wagering are particularly high among young male athletes.
Sports gambling may lead to gambling problems.
Preventing and treating gambling addiction may protect players' health, as well as the integrity of the game.
The World Health Organization recognizes a "gaming disorder" as a mental health condition, especially among children and teenagers.



JOIN US as we explore the need for developing strategies to combat the rise of gambling disorders, in view of the expansion of legalized sports betting, gaming disorders and the increasingly blurred lines between what is considered gaming and gambling.



---


Credits: 5.5 hours of CEU credits


---



Conference Agenda


8:00 am to 8:45 am Registration/Continental Breakfast



8:45 am to 9:00 am Welcome/Introduction Arlene Simon, Executive Director, Delaware Council on Gambling Problems



9:00 am to 10:00 am Legalization of Sports Betting in Delaware and Nationally: The Good, the Bad and the Future
The expansion of sports betting in Delaware and nationally has led to concerns about an increase of gambling addiction in the general population. Additional concerns have been raised about the impact of gambling on the health of athletes as research indicates that athletes are more likely to be at risk for addictions.
The panelists will share their views on issues related to the legalization of sports betting, including programs designed to promote responsible gambling. Moderator: Jeffrey Wasserman, Judicial Outreach and Development Director, Delaware Council on Gambling Problems. Panelists: Lesa Densmore, CRPA, CCAR, CCRS - LD Coaching; Det. David Hanich, Division of Gaming Enforcement, Delaware State Police; C. Stephen Keener, Assistant VP Casino Operations, Dover Downs.



10:00 am to 10:15 am Morning Break



10:15 am to 10:45 am Sports Betting and Gaming: Treatment
Considerations for the Changing Landscape of Gambling Disorder Attendees will hear from one of the nation's foremost clinicians as she shares how new treatment approaches have conformed to the increase in sports betting and gaming. Speaker: Heather Chapman, PhD, ICGCII, BACC



10:45 am to 11:45 am Gambling Addiction and CTE: A Personal Journey
You will hear how gambling addiction, CTE and incarceration nearly destroyed the life of former NFL great, Reggie Rucker (Cleveland Browns, Dallas Cowboys, NY Giants and NE Patriots). Reggie's story is one of hope, resilience and inspiration as he shares his journey and the new life he's found in recovery. Speakers: Reggie Rucker, Former NFL Player, Author; Heather Chapman, PhD, ICGCII, BACC



11:45 am to 12:45 pm Lunch



12:45 pm to 1:45 pm Video Games and Gambling: An Introduction to Loot Boxes, Micro transactions, Daily Fantasy Sports and E-sports
In the last few years, lines have increasingly blurred between what is considered gaming and gambling. This presentation will look at some recent trends in video gaming that connect with gambling, including the latest in loot boxes, micro transactions, daily fantasy sports and e-sports. Attendees will gain a real- world understanding of these trends as well as the key issues related to problem gambling/gaming and populations at special risk. Speaker: Cam Adair, Game Quitters.



1:45 pm to 2:45 pm Athletes and Gambling Problems: Risk, Recovery and Prevention
Some populations pose a high risk of developing gambling problems and athletes are one of them. Because of their competitive nature and continuous emphasis on competition, an athlete will often engage in gambling like a game of skill rather than the game of chance that it actually is. This session will give attendees an understanding of the athlete-problem gambling connection. Combining lived experience and formal training, the presenter will discuss the risks for athletes and coaches as well as recovery and prevention pathways of gambling addiction. Speaker: Lesa Densmore, CRPA, CCAR, CCRS - LD Coaching, Former NCAA Division 1 Athlete.



2:45 pm to 3:00 pm Afternoon Break


3:00 pm to 4:00 pm Breakout Session 1: Video Game Addiction Masterclass for Mental Health Professionals
Video game addiction is real and a tsunami of it is coming that mental health professionals may not be prepared for Cam Adair, the presenter, will share his personal journey of overcoming his addiction to the gaming world and offers key insights into how gaming and social media are designed to keep people hooked. He also takes an evidence-based approach to help attendees identify those at-risk, how to communicate effectively with patients, and what the practical strategies are to help them succeed in recovery. Named one of Canada's Top 150 leaders in Mental Health, this is a presentation mental health professionals cannot afford to miss. Speaker: Cam Adair, Game Quitters.

3:00 pm to 4:00 pm B

reakout Session 2: The Impact of Legal Sports Betting on Collegiate Sports

Breakout Session 2: The Impact of Sports Betting on Student Athletes and Game Integrity

Does expansion of legal sports betting put student athletes and game integrity at risk?  What concerns might there be on the horizon?  A former Division 1 athlete in recovery from gambling addiction; two college compliance athletic directors; and a parent of a young student athlete who also enforces laws on underage and illegal gambling will discuss the importance of protecting game integrity and keeping our athletes, coaches and communities safe and informed about how legalized sports betting may impact the game and the players. Moderator: Jeffrey Wasserman, JD, CPRS, Judicial Outreach and Development Director, Delaware Council on Gambling Problems.  Speakers: Lesa Densmore, CRPA, CCAR, CCRS - LD Coaching, Former NCAA Division 1 Athlete; Jen Vining-Smith, Senior Assoc. AD Compliance, University of Delaware; Edward Egerton, III, Ass't Dir. Compliance, Delaware State University; Det. David Hanich, Division of Gaming Enforcement, Delaware State Police.



---



Speakers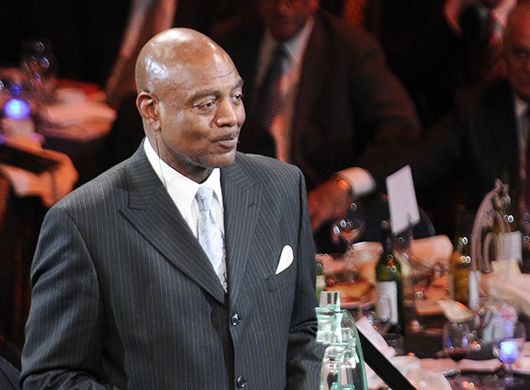 Reggie Rucker
Former NFL great Reggie Rucker was a wide receiver for thirteen years for the Dallas Cowboys, New York Giants, New England Patriots and Cleveland Browns. Following his retirement, Reggie was an analyst for the Cleveland Indians from 1982-1984 and for NBC's NFL coverage from 1983-1988. He also hosted a nightly sports talk show on the then new WKNR AM 1220 in the early 1990s. After a hiatus, Reggie returned to the Cleveland airwaves as a football analyst for WEWS Channel 5 covering both the Browns and the Ohio State Buckeyes since 2004. Together with Hall of Famer, Jim Brown, Reggie created a gang intervention model for which he received national and local recognition.
In 2016 Reggie admitted to embezzling more than $110 thousand from nonprofits he oversaw, pleaded guilty for wire fraud and making false statements to the FBI, and served 15 months in federal prison. Reggie now shares his personal journey of how hope, resilience and recovery allowed him to overcome the devastation caused by gambling addiction and traumatic brain injury that nearly destroyed his life.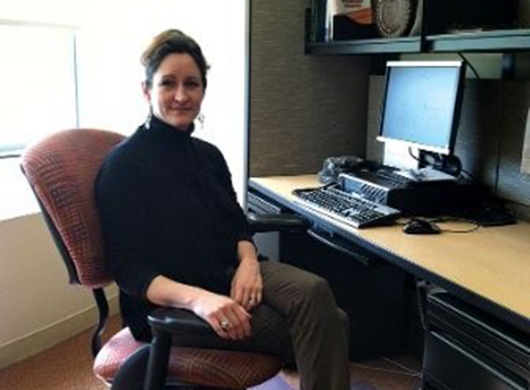 Heather Chapman, PhD, ICGCII, BACC
Dr. Heather Chapman is the Director of the Brecksville Gambling Treatment Program, and Deputy Director of the Veterans Addiction Recovery Center, Louis Stokes Cleveland VA Medical Center and Associate Professor of Psychiatry Case Western Reserve University. A clinical psychologist, she has conducted assessments, individual psychotherapy, and psychotherapeutic, psychoeducational, and support groups targeting problem and pathological gambling since 1997.
Dr. Chapman is a nationally certified gambling counselor and board-certified clinical consultant from the International Gambling Certification Board of the National Council on Problem Gambling. She is a member of the Motivational Interviewing Network of Trainers, and as such has developed groups specifically designed to enhance change for those struggling with problem and pathological gambling. Her current research interests include suicide and gambling, as well as personality and gambling, co-morbidity, and treatment retention.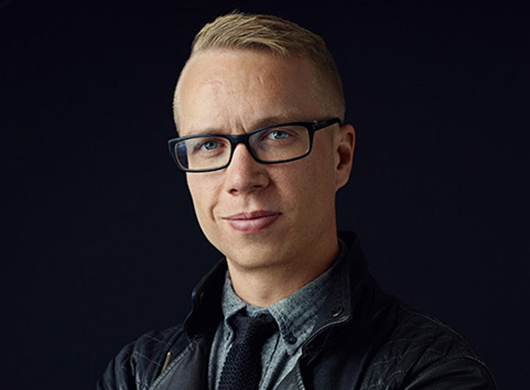 Cam Adair
Cam Adair is the founder of Game Quitters, the world's largest support community for video game addiction, serving members in 95 countries. Named one of Canada's top 150 leaders in Mental Health, his work has been published in Psychiatry Research, and featured in TEDx talks, Forbes, BBC, the New York Times, NPR, CNN, and ABC 20/20, among others. Cam is an internationally recognized speaker, entrepreneur, and You Tuber with over two million views. Cam's keynote in 2017 at the Nevada State Conference on Problem Gambling was voted "best presentation" of the conference. Born in Canada, he currently lives in California.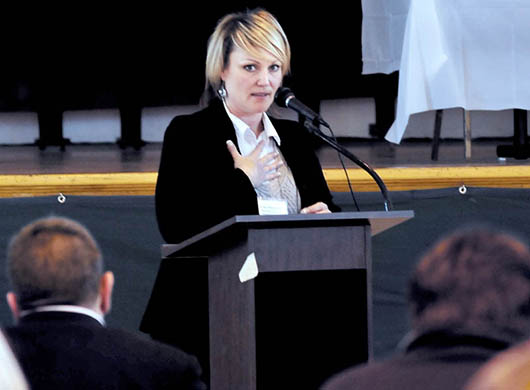 Lesa Densmore, CRPA, CCAR, CCRS
Lesa Densmore is a Certified Recovery Peer Advocate, Education and Training Provider, Recovery Coach, and Crisis Response Specialist. She is the owner of LD Coaching providing private services and personal coaching to families and individuals in the troughs of addiction, and professional consulting and training to providers of services, organizations, non-profits, and communities.
After completing rehabilitation and treatment for her gambling addiction, Lesa was determined to become a face and a voice. She is now a leader, pioneer, and expert in the field using her life experience and intellectual knowledge to help spread awareness and educate globally.
A former Division 1 athlete, Lesa's story of gambling addiction from and athlete's perspective has been featured in the Sports Press Box and numerous other news platforms. She has presented for the NCAA, FBI, Powered by ME, National Lottery Corporations, The National Council, and numerous State Councils and Networks on Problem Gambling; her GAME OVER athlete-specific gambling awareness project has been delivered on campuses throughout the country.
Lesa has combined her lived experience with gambling addiction, training in the field, and academic experience to offer unique perspectives in the field of gambling and other process addictions, rehabilitation, prevention and recovery.
When & Where

Wimington/Chritiana Hilton
100 Continental Drive
Newark, Delaware 19713


Friday, March 22, 2019 from 8:00 AM to 4:00 PM (EDT)
Add to my calendar
Organizer
Assistant to Executive Director