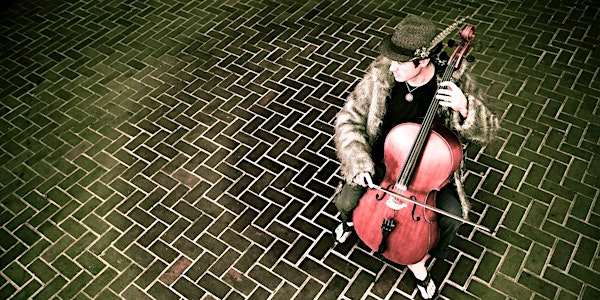 Sports Basement presents Festywise Music Series: CelloJoe
CelloJoe is an anomaly in the world of cellists. By combining cello with beatboxing, he has created a unique genre: Classical Hip Hop!
When and where
Location
Sports Basement Bryant 1590 Bryant San Francisco, CA 94103
About this event
Join us at Sports Basement Bryant St for the musical stylings of CelloJoe!
CelloJoe records live on stage with a loop pedal and produces intricate tapestries of harmony, melody, and rhythm. His beatboxing (vocal percussion) and funky cello grooves form a rich soundscape for intelligent lyrics and his music spreads love, joy, laughter and conscious vibrations.
By beatboxing, throatsinging, singing, plucking and bowing the cello, CelloJoe can mimic many styles of music from dubstep to folk to rock to classical to hip hop.
CelloJoe is the world's first long distance musical bike touring cellist.
He has ridden his bike over 10,000 miles in the US, Canada, Mexico, Europe and Australia.
Tickets include one drink ticket. Alcohol is available on a donation basis and all donations benefit a local SF Charity.
About Sports Basement Music Series Powered by Festywise
Sports Basement is collaborating with Festywise to bring 'Sports Basement Music Series' to life. Festywise connects under-utilized stages with local musicians to create new performance opportunities for musicians. Through this partnership, we would like to open up our community space to connect you with local musicians on a more regular basis, a different genre every month.
Event Itinerary:
6pm: Doors Open and Happy Hour with refreshments
7pm: CelloJoe Show
8pm: Mingling - take your beer on a tour of the store!
Can't make this show? Join us on November 20th for Sass'n Harmony!