Description
Can't join us for the Beach Clean Up? You can still stop by for the after party (12-2pm) for some raffle prizes, snacks and that sweet, sweet discount! Meet with our local conservation partners and learn easy ways you can take care of the oceans and the animals that rely on the water.
Lend a helping hand in our Annual Beach Clean Up at East Beach from 9am-12pm! Join us in tackling the trash and cigarette butts littered along East Beach.
After the beach, head back to the Presidio Sports Basement for our appreciation afterparty for our volunteers and enjoy some refreshments and beer, win prizes and shop to your heart's content with 20% off everything! KEEN will be providing lunch for our clean up volunteers only (at least one hour). You'll receive a hand stamp at the beach to verify your volunteer time.

We'll also have an educational session with guests from our local partners to discuss the impact of their conservation efforts and a visit from the KEEN Better Takes Action RV & the Parks Conservancy's Roving Ranger! Let's get to learnin'

Conservation partners include Marine Mammal Center, SF Baykeeper, Surfrider SF & Shark Stewards.

Refreshments & raffle prizes generously donated by KEEN, Purity Organic, Fort Point, Yerba Mate, Bare Snacks, Patagonia Provisions, Sunskis, Parks Project & Sports Basement.
Please register only if you can commit to the 9am-12pm Beach Clean Up.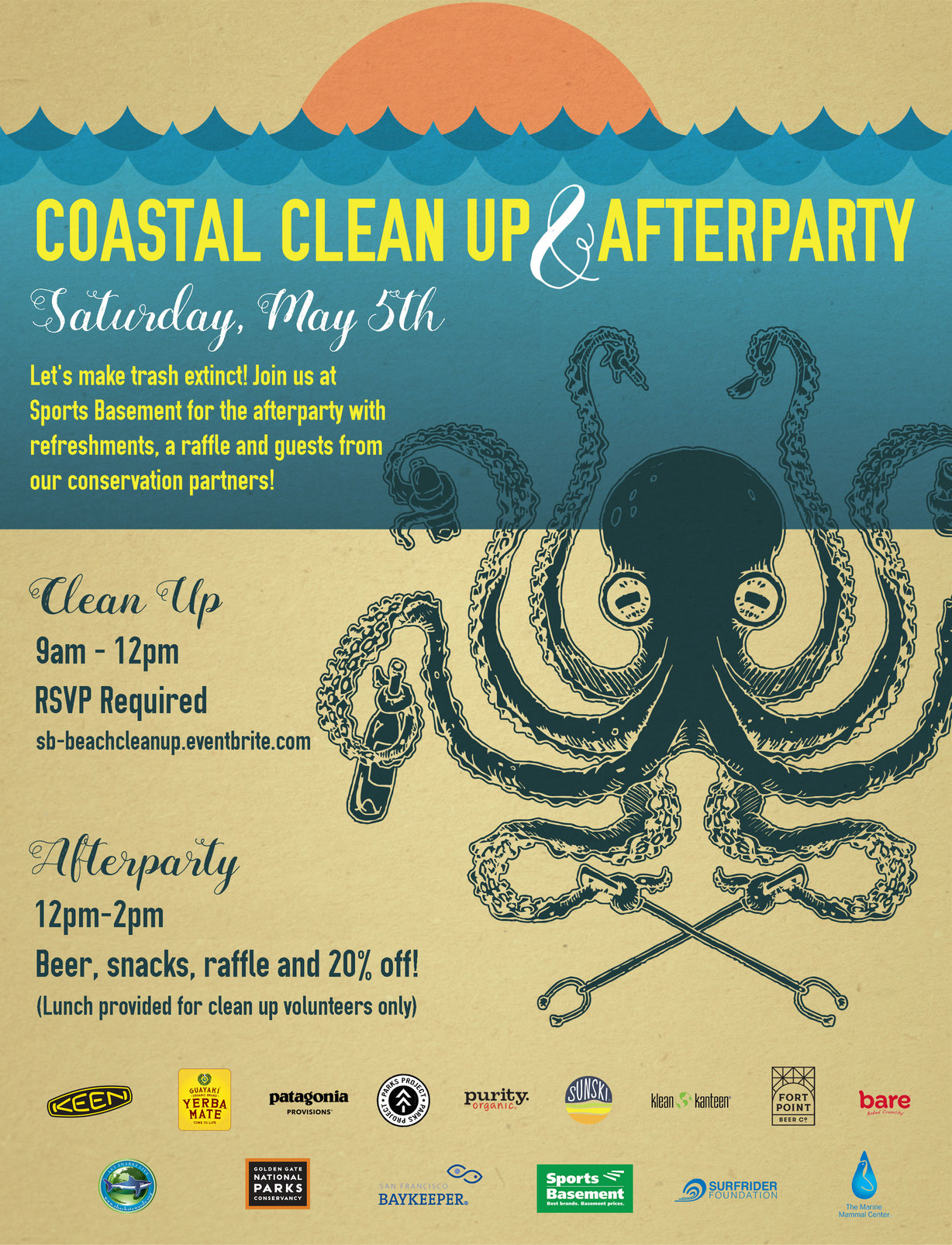 Itinerary:
9am - 12pm -- Meet at East Beach for the clean up - EXACT LOCATION
12pm -- After party at the Presidio Sports Basement
1:30pm -- Raffle

Every volunteer under 18 must have an additional Volunteer Services Agreement form with parent/guardian signature
Visit Our Mobile Conservation Guests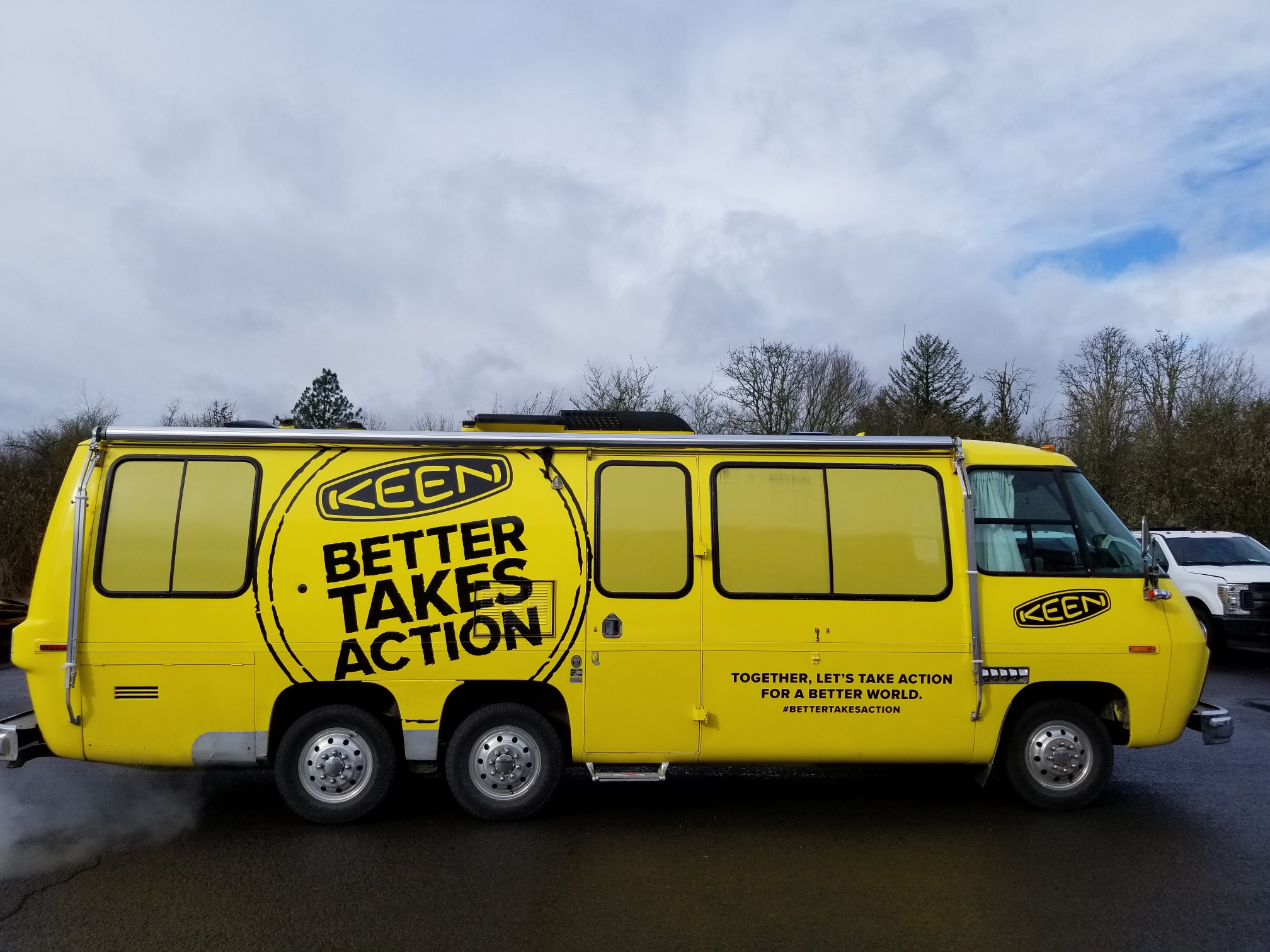 Make a stop at the Afterparty to check out the KEEN Better Takes Action RV to learn about how KEEN is Giving Back, Taking Action and Reducing Impacts!
With the Better Takes Action campaign, KEEN set out with a simple goal: to inspire a call to action for fans, community and employees to engage their civic voice to protect open spaces and drive positive outcomes, Oftentimes, the biggest barrier to engagement is having access to the right tools to make your voice heard, so KEEN is removing the barriers by providing call scripts for people to call our local reps and senators to inform them of their opinion about outdoor and conservation issues many people care about.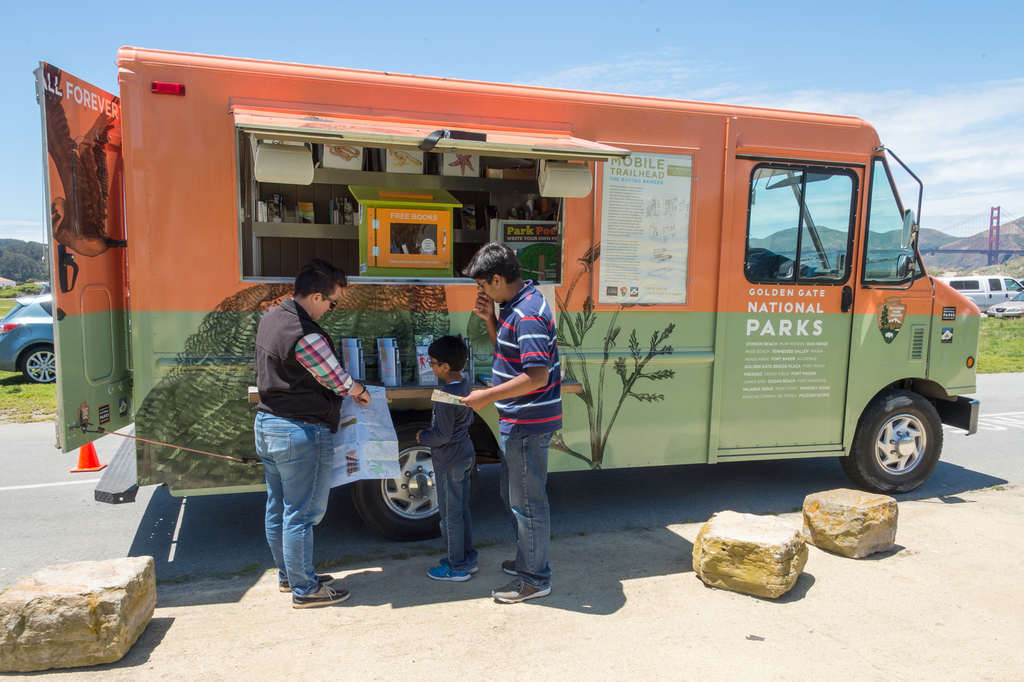 Don't forget to make a stop at the Roving Ranger, a mobile trailhead designed to provide information about park sites, topics of interest, park events, and volunteer programs. Although this truck doesn't offer any fancy food items, it comes fully equipped with some fancy tricks. The interior is stocked with a mini-library, comfortable lounge area, awesome sound system, and its own in-house weather-monitoring system!
Once used as bread truck, the mobile trailhead demonstrates sustainability and recycling. Recycled and second-hand materials from a variety park sites were used to build all the interior fixtures and provide an opportunity for visitors to learn more about park resources. For example: the interior cabinets were built out of fallen trees from our park!
Keep your eyes open for the Roving Ranger during the Beach Clean Up After Party at Sports Basement!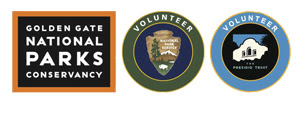 About Parks Conservancy
Muir Woods. Crissy Field. Alcatraz. The Marin Headlands. Stinson Beach. Lands End. The Presidio. And 30 more beloved national park sites north and south of the Golden Gate. Only one non-profit organization supports them all. The Golden Gate National Parks Conservancy. Since 1981, partnering with the National Park Service and Presidio Trust, the Conservancy has provided over $500 million in support to the Golden Gate National Parks, rallied more than 250,000 volunteers, and pioneered innovative park stewardship and education programs.