Description
3000 miles, 12 states, and three mountain ranges in 9 to 12 days – a team from the Haute Ecole de Santé Vaud (HESAV) is participating in one of the world's most challenging bike races. The Race Across America (RAAM) starts in Oceanside California; from there ultracyclists from around the globe push their physical and mental limits all the way to Annapolis, Maryland.
HESAV's Team Pulse, taking on the journey with 8 amateur cyclists, will share insights on the experience in Boston on June 26, only days after completing their race.
After debriefing with the team on their participation in the continental ultramarathon bicycle race, Professor Kenny Guex of HESAV will deliver a brief presentation on the scientific experiments conducted during the race, followed by a panel discussion where experts from the fields of health, physical therapy and sports will discuss the intersection of sports and health both in extreme situations such as the RAAM, as well as in normal everyday situations.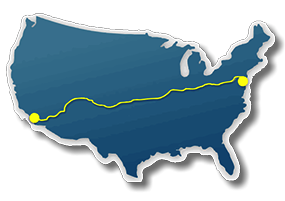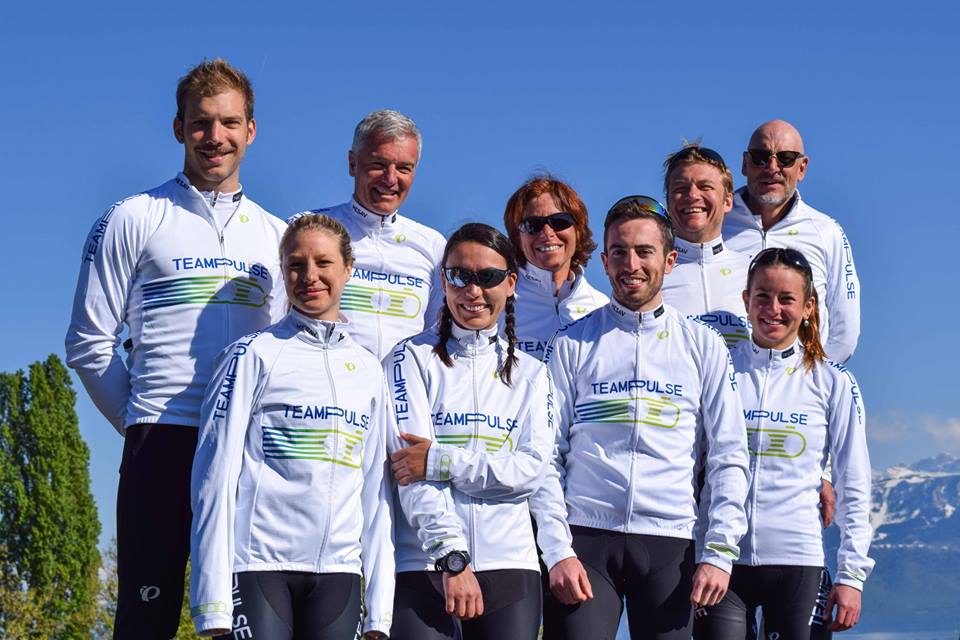 ---
Program
6.00pm Doors Open
6.30pm Debrief on the RAAM with Andréa Marcellini, HESAV Team Pulse Crew Chief, and the Team Pulse Racers
7.15pm Presentation by Kenny Guex, Associate Professor of Physical Therapy at HESAV and Responsible Scientist of the Race
7.30pm Panel Discussion
Followed by a Networking Reception at swissnex Boston (420 Broadway)
9.30pm Doors Close
---
Panel Discussion
Kenny Guex, Associate Professor of Physical Therapy at HESAV.

Andréa Marcellini, HESAV Team Pulse Crew Chief

David Nolan, Associate Clinical Professor, Director - Sports Physical Therapy Residency Program, Northeastern University - Bouve College of Health Sciences

Sean Clarke, RN, PhD, FAAN Profesor and Associate Dean, Undergraduate Program, Connell School of Nursing, Boston College.
---
Speaker Bios
Kenny Guex, Associate Professor of Physical Therapy at HESAV. Graduated from the physiotherapy program at the "Haute École Cantonale Vaudoise de la Santé" in 2008, Kenny completed his training with a Master of Movement and Sports Sciences in 2010, majoring in training and performance at the University of Geneva (2008-2010) and a doctorate in hamstring injury prevention for sprinters at the Faculty of Biology and Medicine at the University of Lausanne (2010-2015). Since 2010, he teaches at the "Haute École de la Santé Vaud" in the physiotherapy program. Kenny currently also works as a track and field trainer (100/110m hurdles, 400m and 400m hurdles) at "Lausanne-Sports Athlétisme", as well as at the Lausanne-Aigle national performance center, which he has done ever since he obtained his federal performance sports trainer certification in 2011.
Andrea Marcellini, Team Pulse Crew Chief. Andrea graduated from the Master in Sport Administration at EPFL in 2009. She was the Women's Cycling Coordinator at the UCI (International Cycling Union) and during her time there she launched a new Women's World Tour and gave more weight to TV and social media coverage for women. Most recently Andrea was the Venue General Manager for the Organizing Committee for the Rio 2016 Olympic and Paralympic Games. She's currently managing a global women's cycling community called STRONGHER.CC and is collaborating with HESAV's Team Pulse as Crew Chief for the Race Across America. On a personal level, she has competed as an amateur racer in several mountain bike ultra-marathon races such as the Cape Epic in South Africa.
David Nolan, Associate Clinical Professor and Director of Sports Physical Therapy Residency at Northeastern University. David is a Clinical Specialist at MGH Sports Physical Therapy and the Clinical Leader of the Running Program at the MGH Sports Performance Center. He received a Bachelors of Science degree in Physical Therapy from Northeastern University in 1997 and completed his Masters of Science degree with an Orthopedic Specialization and Doctor of Physical Therapy degree from Massachusetts General Hospital Institute of Health Professionals in 2007. Dr. Nolan is a board certified Orthopedic Clinical Specialist and Sports Clinical Specialist through the American Physical Therapy Association and a Certified Strength and Conditioning Specialist through the National Strength and Conditioning Association. David is also an Associate Clinical Professor at Northeastern University in the Department of Physical Therapy, Movement and Rehabilitation Sciences as well as a Graduate Lecturer in the College of Professional Studies in the transitional Doctor of Physical Therapy Program at Northeastern University. David's areas of expertise include sports medicine, orthopedics, manual therapy and spinal dysfunction. He evaluates and treats patients with a wide range of musculoskeletal diagnoses and utilizes video analysis to assist in biomechanical evaluation and patient education. He works extensively with athletes at all levels, elite runners and professional dancers.
Sean Clarke, RN, PhD, FAAN Professor and Associate Dean, Undergraduate Program, Connell School of Nursing, Boston College. A graduate of the Ingram School of Nursing at McGill University in Montreal, Canada, Dr. Clarke began his nursing career in a master's entry program after studying biochemistry and psychology. He was a coronary care unit (CCU) nurse during his PhD studies, and completed specialized training as an adult acute care nurse practitioner with a focus on cardiology. Prior to coming to Boston College, he taught at the Universities of Ottawa, Pennsylvania, and Toronto and most recently McGill, and is widely known for his work on patient safety, work environments and workforce issues. Dr. Clarke has extensive teaching experience at the undergraduate and graduate levels. He has managed research groups, and been involved in academia-practice in partnerships in a variety of roles, including an endowed clinical research chair at the University of Toronto and University Health Network and the directorship of a special donor-sponsored set of collaborative projects between McGill University and its affiliated clinical agencies. Dr. Clarke is a fellow of the American Academy of Nursing, and holds adjunct appointments at the Université de Montréal and the University of Hong Kong.
---
---